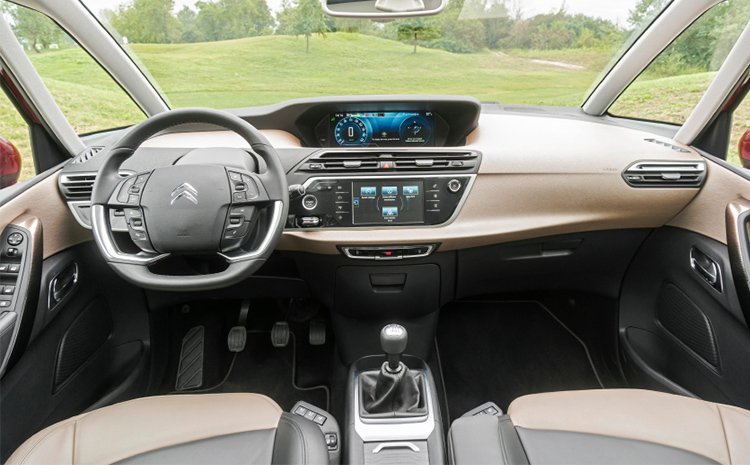 Affordable minivans, like the Citroen C4 Picasso, are out there.
Top 10 Minivans Under $32,000
Go Anywhere In Style
Sure, the minivan segment has declined considerably in recent years. In fact, both Ford and Chevy have axed their conventional minivan offerings (although they've replaced them with vans that slot into multiple segments). If it seems like your options are running a little slim here, don't worry. There are actually plenty of potential purchases out there to fit your needs, whether you need passenger carrying capabilities or cargo hauling potential. Let's take a look at some of the most affordable options on the market.
10. Dodge Grand Caravan
Originally, Dodge offered two affordable minivans – the Caravan and the Grand Caravan, but now they've consolidated their offerings and the Grand Caravan is the sole true-to-type option for aspiring buyers. The lower end Caravan was replaced with the Journey, which we'll cover shortly. For the Grand Caravan, space and comfort are the rule. The base model starts out at just $22,349, and even the highest end trim only costs about $30,000. With available Stow and Go seating, lots of room, and decent fuel economy (25 MPG on the highway and 17 in town), it's no surprise that this remains the bestselling minivan in the US.
9. Dodge Journey
If you're looking for something slightly smaller than the Grand Caravan, then the Dodge Journey might appeal to you. Technically, this is a crossover vehicle, as it blurs the lines between a wagon and a minivan. The Journey offers seating for up to seven people (although the cramped rear seats are only useful for children), and it starts under $20,000.
View on One Page