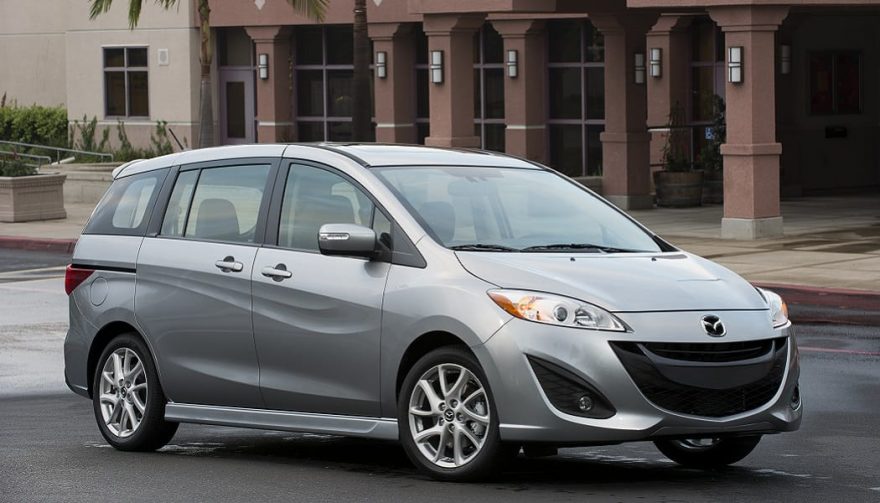 The Mazda 5 is still sold north of the border to Canucks, but US sales ended in early 2016.
Climb In The Bestselling Minivans of 2016
The past year has been very good to the family-hauler segment, as the list of bestselling minivans of 2016 will attest. If you thought that surging SUV sales meant minivans were on the outs, you'd be mistaken. In 2016, overall minivan sales climbed higher, clawing up 6.3 percent over the 2015 numbers.
There is no shortage of buyers in the minivan camp, but competition is dwindling. Only eight models were sold in 2016, including the Mazda 5 that has been struck from the American lineup. Still, competition is tight. How do the numbers stack up?
8. Mazda 5
It was good while it lasted, but was never a top competitor in the United States. The Mazda 5 isn't your luxurious spaceship of a vehicle but an excellent runabout for the family. Its powertrain is reportedly fun to drive, but the numbers are sadly lacking. Only 157 horsepower from its 2.5-liter engine could have contributed to limited sales.
The Mazda 5 is still sold north of the border to Canucks. In the U.S., though, sales ended in early 2016. Only 375 Mazda 5s were sold in 2016. That's not a huge loss – just 8,609 were retailed in 2015 for a full sales year.
7. Nissan Quest
The Nissan lineup has an obligatory minivan but it's not one of their bestsellers. It's not that the Nissan Quest is a bad vehicle – on the contrary! It's pretty sharp and has great things going for it. Even the base model has Intelligent Key, a 260-horsepower 3.5-liter V-6, and a rather attractive albeit unusual exterior.
That's not enough to compete in the small segment, though. The Nissan Quest just doesn't stack up with its interior quality or options. And for its price, it should. In 2016, the Nissan Quest sold 11,115 vehicles, up less than 100 units from the previous year. One might expect a change of direction from Nissan.
View on One Page