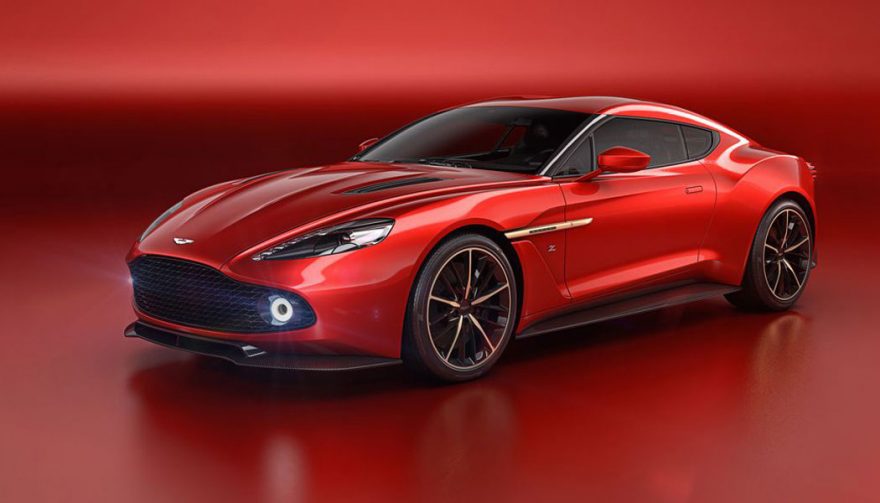 Only 99 Vanquish Zagato Volante supercars will be produced. Good show, old chap!
Aston Martin Making 99 More Supercars For The 1 Percent
Aston Martin announced the release of the latest of its supercars:
"To accompany the North American debut of the Vanquish Zagato Coupe at the Pebble Beach Concours d'Elegance, Aston Martin is proud to announce a striking partner for this very special car; the Vanquish Zagato Volante.
"Driven by overwhelming customer interest for the previously revealed Coupe, the Vanquish Zagato Volante will be strictly built to a limited production run of 99 cars at Aston Martin's headquarters in Gaydon, England."
Stop us if you've heard this one before. Lamborghini Centenario production limited to 20 coupes and 20 roadsters. LaFerrari production limited to 499 (now 500, thanks to the donation of one to benefit the recent Italian earthquake survivors). Aston's previous One-77, revealed in 2009, was an earlier limited edition, with only 77 being made.
The other news? By the time the announcements are made, the limited editions are usually completely sold out!
Welcome to the current state of the supercar market. Gone are the days when a well-heeled buyer of one of these automotive confections would select a car in his or her choice of color from the standard factory catalog. No, sir, that is not special enough!
Unlimited Demand For Limited Edition Supercars
The manufacturers of supercars have seen time and time again how a limited edition model creates a feeding frenzy among "collectors" who must each have one. Each manufacturer has a list of valued repeat customers who are happy to purchase the latest variation on the theme.
So this is how business will be done. One limited edition after another. Good for the carmakers, even better for the collectors – or is it?
This is one more contributing factor to the hyperinflation that is affecting the collector car market. When interest rates are near zero, there is a greatly increased demand for appreciating assets like supercars and classics. But will today's limited edition supercars be as sought after as the classic 1962 Ferrari 250GTO that sold for a record $38 million in 2014?
You May Also Enjoy:
The New Aston Martin Vanquish S: A Fitting Finale For a Dying Breed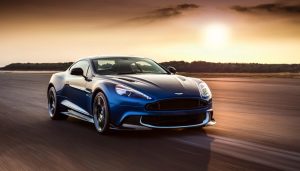 Related Search Topics (Ads)
When Everything Is Special, Is Anything Special?
So many of these supercars will pass the time in temperature and humidity-controlled storage facilities. You will find them warehoused with the art and the wine collections. These cars will rarely be driven, so as not to accumulate miles that could negatively affect their future value.
So it is highly likely that most of these 99 beautiful Vanquish Zagato Volantes will survive and be available for sale in 40 or 50 years. They will all be in perfect condition with low miles. So much for rarity.
Is this what Enzo really intended? The original purpose of Ferrari road cars was to provide a revenue stream that would pay for the costs of the racing team. These cars were purchased and driven consistently, both in anger and with pleasure over a period of many years, as the Commendatore envisioned.
Today's supercars are superb driver's cars. They use state-of-the-art technology and provide mind-numbing performance. These awesome vehicles should be driven and enjoyed, not locked away in personal museums.