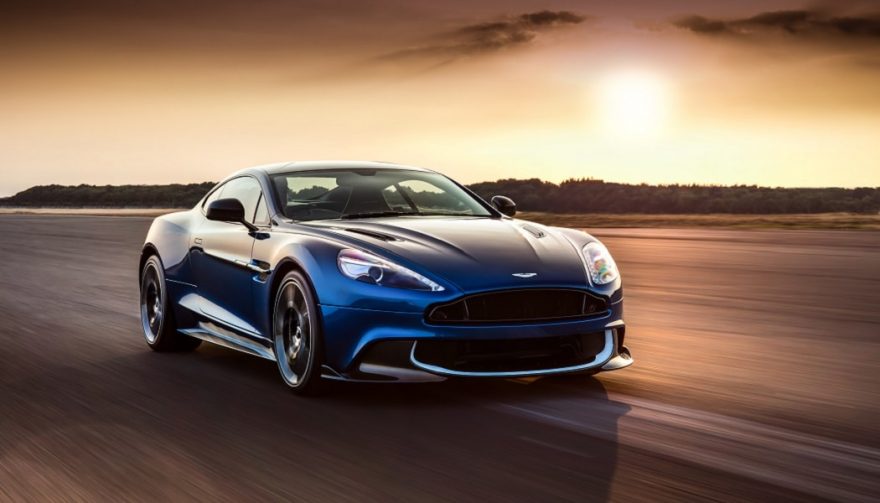 The Aston Martin Vanquish S takes Super GT to the next level
The New Aston Martin Vanquish S: A Fitting Finale For a Dying Breed
The Aston Martin Vanquish S isn't a bad way to spend your money if you're one of the lucky few with a mortgage-sized budget for vehicle shopping.
Let's face it: the Vanquish is already awesome. Since 2001 it's been spicing up the Aston Martin lineup.
Is it the fastest production car in the world? No, but it looks better than a Bugatti. Is it the most advanced? No, but it has more panache than a Model S. The Vanquish oozes poise, making it a true Super GT.
And you can pretend you're Agent 007 driving it. Seriously, who wouldn't do that?
How could Aston Martin improve on such an amazing car? I imagine lots of hard work, plenty of tea times and some serious mojo.
What the company's pulled off proves there's a bright future for it. But don't expect anything quite like this again, because the Vanquish is an endangered species.
Styling
Just look at the Aston Martin Vanquish S. How can you not squeal with pure glee looking at it? I guess if you have no soul, or hate cars, but come on! It's like the Vanquish, only slightly better-looking.
According to Aston Martin, most of the exterior tweaks are in the name of better aero. That makes my heart sing, because beautiful and functional design is the thing dreams are made of.
You can easily spot these additions. They're all exposed carbon fiber, and they look great. If you can't tell, there's a reworked and much lower front splitter and rear diffuser.
You May Also Enjoy:
Aston Martin Making 99 More Supercars For The 1 Percent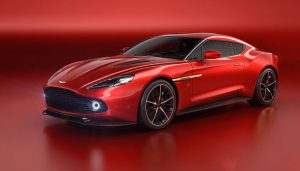 Related Search Topics (Ads)
They keep the car's nose down by creating loads of downforce, without generating too much drag.
There's even the option of making the Aston Martin Vanquish S exterior more breathtakingly beautiful. Add carbon fiber hood louvres, or maybe some 5-spoke diamond turned wheels.
Sumptuous Interior
As a Super GT, the Vanquish S must pamper you. It can't just be luxurious. No, that's a Lexus GS's job. This interior must treat you like a king, and make anyone who hitches a ride feel almost uncomfortable, in a luxuriously relaxing sort of way.
Plenty of fine details abound. Just look past the Volvo and Ford switchgear, which Aston Martin is inexplicably still using. Instead, focus on the headrests, which feature Vanquish S embroidered insignias.
Okay, other Aston Martin interiors like the DBII and Triumph are way better. Still, the Vanquish S is pretty good, especially if you go with upgrades.
Aston Martin offers something called Filograph for the seats. Basically, it's really high-end quilted leather. Trust me, sitting in those seats will make you hate your Toyota even more.
You can add other interior details, which is the difference between good and great cars. One option is a Satin Chopped Carbon Fiber panel for the fascia. Another is Bridge of Weir Caithness leather upholstery.
Performance
Even though the Vanquish S isn't as fast as the Veyron, it's still a great performer.
Aston Martin does it proper with a real, true-blue V-12 engine. Sadly, such beastly power plants are becoming incredibly rare. In fact, this marks the last time this particular engine will be used.
Aston Martin originally developed it by combining two Ford V-6s. That's just amazing in so many ways.
This engine also displaces 6.0 liters, and makes about 595 hp. That's all done without force-feeding it any air.
The intake system has a larger capacity, which Aston Martin says quickens throttle response. The setup means greater air volume crowds into the cylinders at high revs. As a result, top-end power is improved.