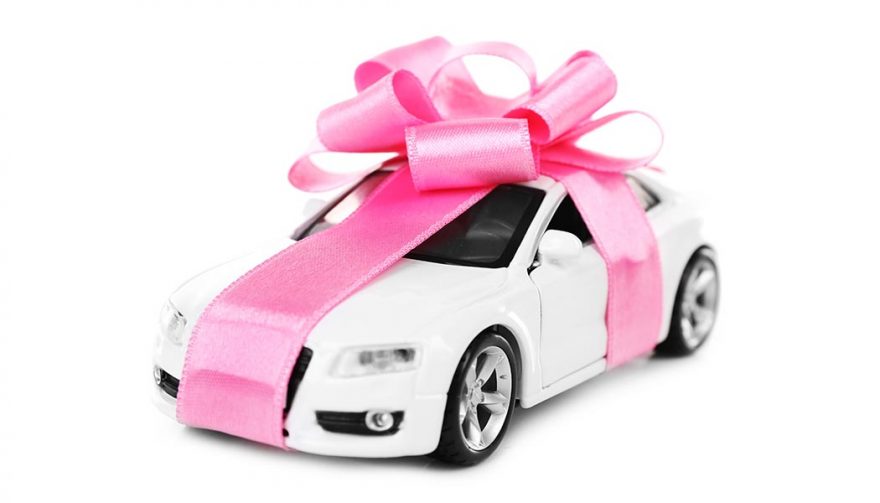 Ho ho ho! Don't get frustrated thinking of gift ideas for car lovers.
Holiday Gifts for Car Lovers
The holiday season is in full swing, and if you're lucky, you live in Phoenix or Miami, where it's 70-80 degrees and far, far away from polar vortices and lake effect snow. No matter where you live though, the time to buy gifts for the car enthusiasts in your life is rapidly shrinking. Not only that, but what do you get someone whose passion can be hard to buy for? Luckily, we've got a few ideas for gifts for car lovers in your life.
Porsche GT3 Shelf
Porsche is the undisputed champion of ridiculous accessories, such as office chairs priced at over $5,000, but sometimes they create something really cool. This shelf is an actual rear wing of a 911 GT3, ready to mount to your wall. The Porsche driver in your life will love the authenticity.
Or give one of these gifts for car lovers to your rival, and remind them of what they're always looking at out the front window.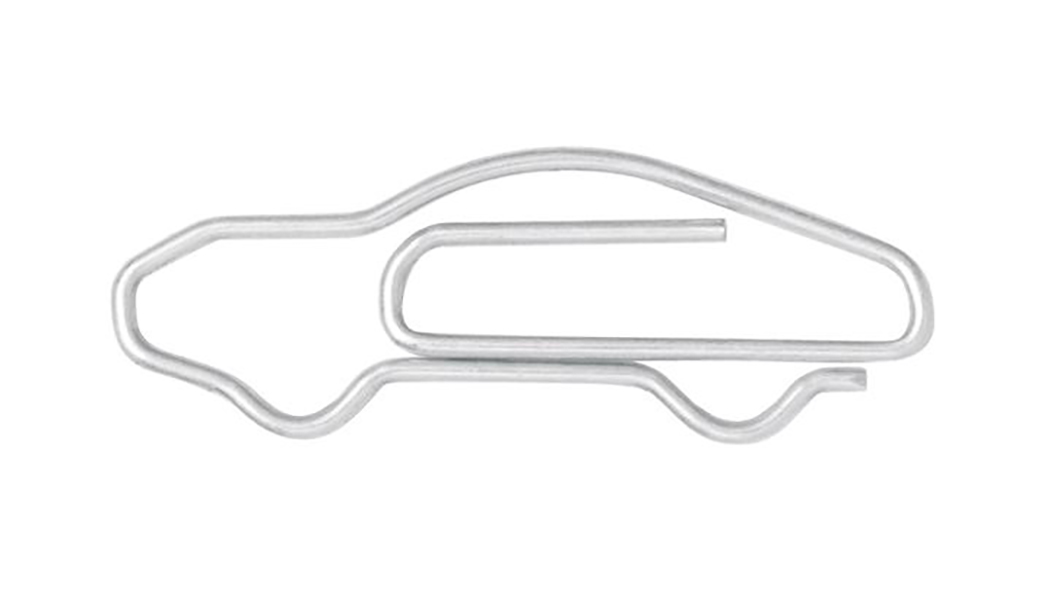 Porsche Paperclips
Though the GT3 shelf is pretty pricey, these 911-shaped paperclips are a pretty neat idea, a stealth way to show fandom. Even while elbow deep in the day's paperwork, they'll be greeted with the iconic shape of the world's gold standard for performance. Twenty bucks may seem like a lot for a few paperclips, but it's a stocking stuffer they'll remember for years and years.
Ferrari Coffee Mug
Porsche may be the king of eye-rolling car accessories, but Ferrari comes in at a close second, especially when it comes to cost. Fortunately, this Cavallino Rampante coffee mug is pretty reasonable. With engine parts etched on to the outside, it holds a cup of java and lets the Tifosi in your life feel a little closer to Italy's greatest treasure. What's not to love?
Mercedes Sippy Cup
Not all car fans have their license yet, let alone the ability to communicate in full sentences. This Mercedes spill-proof cup is just the gift to point your little one toward the path of burnt rubber and shrinking lap times.
Before you know it, weeknights in the garage and weekends at the track will become your reality as the little rascal tries to become the next Lewis Hamilton.
"McLaren: 50 Years of Racing" Book
Australian Bruce McLaren and his team of "garagisti" built one of the most successful race teams from the ground up. Racing around the world in Can/Am, the Indianapolis 500, and Formula 1, the McLaren name is synonymous with champions.
This book relives the highs and lows of a growing team that turned into a motorsports superpower, home to legends like Senna, Prost and Alonso.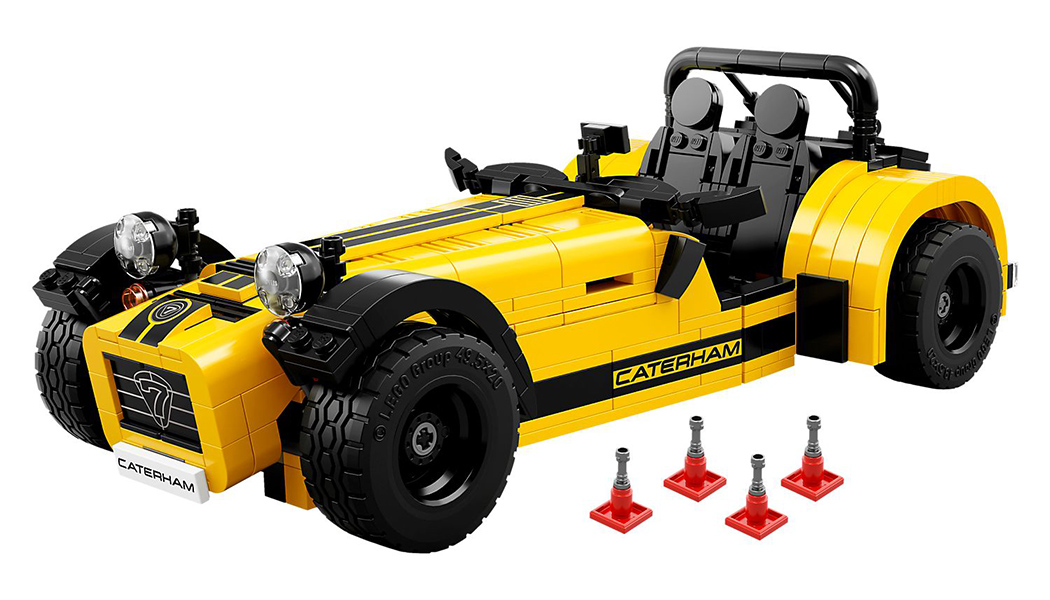 Lego Caterham Seven 620R
"Simplify, then Add Lightness" has been the motto of Seven owners for nearly half a century, and you can't get much simpler or lighter than a Lego model of the legendary lightweight track car. Pushing lightness to the max, the Lego 620R doesn't come with a windshield, but there are mirrors and roll cage. Safety first.
Revell Ford GT Model
Lighter on the wallet than the Lego kit, Revell's Ford GT is a pretty accurate recreation of Ford's new twin turbo V6 supercar that placed 1-2 at Le Mans earlier this year. Easy to build, this is perfect for either the little Ford fan who bleeds blue, or the grown Ford fan who is still just a kid at heart.
BMW Paper Sorter
Office products are a mundane category, mostly because they serve a purely functional purpose. But that doesn't mean they aren't good gifts for car lovers. This paper sorter will keep your files in order AND let you dream of Beemers. The dividers are designed just like the famous kidney grills, from the iconic 2002 all the way up to the newer F models. Now you'll just have to keep yourself from thinking about track days while you should be rubber stamping purchase orders.
Corvette Seatbelt Purse
If you've ever felt as though your friend's purse was clipping the apex or flying down the strip much too fast, or at least always dumping everything on the floor, the Corvette Seatbelt Purse is a perfect gift. It'll proudly proclaim your enthusiasm for a hobby most don't understand. But that's okay, because you get it.
C5 and C6 Vette styles are available to better match their own supercar killer.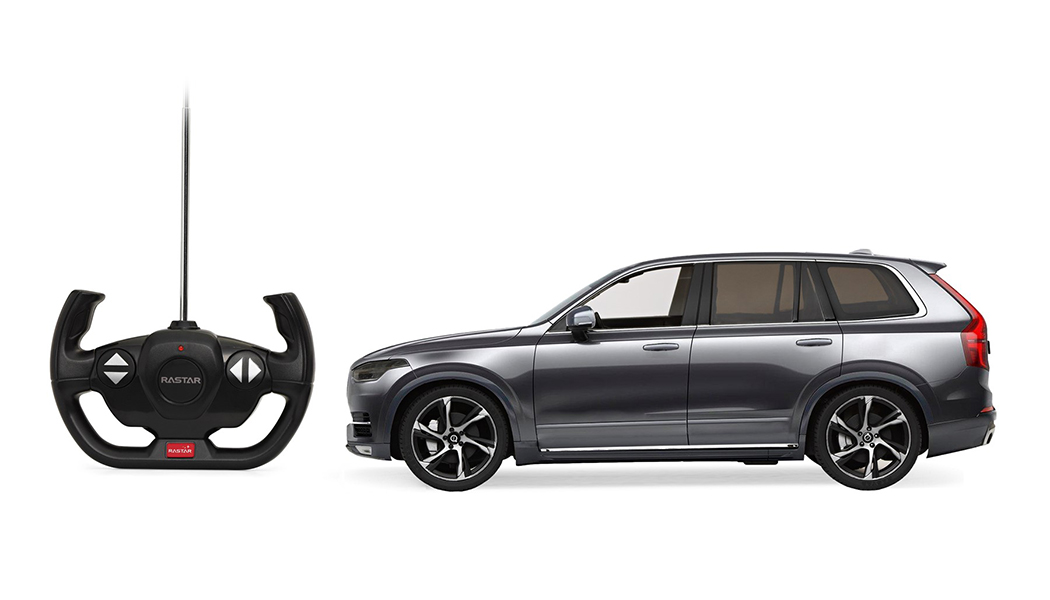 Volvo XC90 RC
Whether battery powered or nitro, RC cars are cool gifts for car lovers. This stately Volvo crossover is a battery powered model of Volvo's Polestar XC90 SUV. Does that make it the safetst RC vehicle on the road? Probably not. Does it make it a pretty cool ride for zipping around your driveway and back yard? Sure does.
Track Day
You'd be hard pressed to find something more fun than a day spent pounding around a track, pushing the limits in someone else's vehicle. Plenty of circuits around the country offer some sort of performance driving experience, while schools like Skip Barber and Bondurant can get you certified to take part in a real race.
Who knows, maybe there's a second career just waiting on the other side of this gift.
Race Tickets
An obvious choice for any race fan, race tickets are always surefire Christmas gifts for car lovers. Races like the Indy 500 or Austin Grand Prix are prime choices, but if travel isn't in the budget, look locally. Even a night at the local dirt track, watching Jeff from down the street and George from your kids' soccer team race home-built creations is a blast. Bonus points for going on Figure-8 school bus race night.