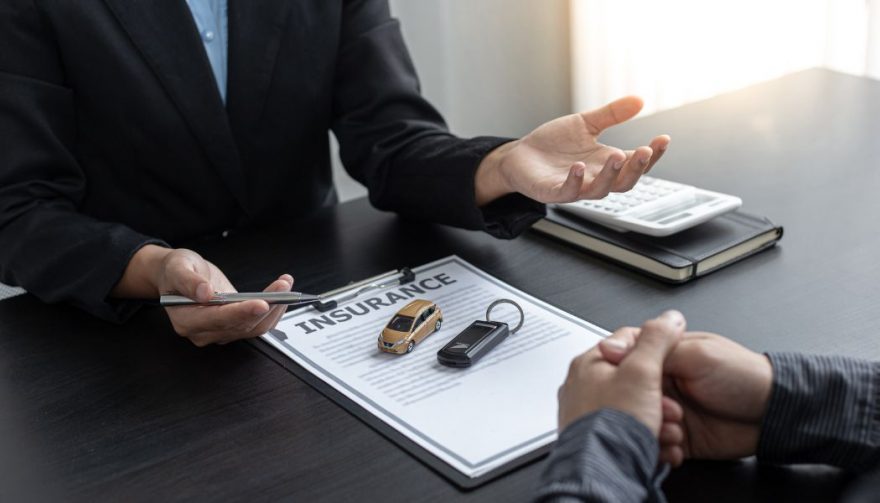 The 5 Best Auto Insurance Companies of 2023
Finding the Ideal Coverage For You
In 49 out of 50 U.S. States, it's illegal to drive without proper auto insurance, and even in New Hampshire, where auto insurance is not required by law, having it is essential. Besides offering financial coverage in the case of a fender bender (or worse), it can also leave you with peace of mind while on the road, knowing that you will not be on your own when it comes to unexpected expenses down the line.  However, not every auto insurance company offers the same coverage, and there are many things to consider when choosing the right auto insurance company for your needs. Thankfully, we've done the heavy lifting and ranked the best auto insurance companies this year to make the choice easier!
1. AAA
AAA is not only renowned for its roadside assistance and travel benefits, but it also excels in providing reliable auto insurance services. As a member, you can count on AAA to help you find the right auto insurance coverage to suit your needs and budget. With a wide range of policies and options, AAA's experienced insurance agents can guide you through the process of selecting the best policy that provides adequate protection for your vehicle and financial security for you and your family.
Additionally, AAA members often enjoy exclusive discounts and benefits on their auto insurance premiums, further enhancing the value of their membership. AAA's excellent customer service ensures that you can depend on them for quick and efficient claims processing in times of unfortunate accidents or incidents.
2. Auto-Owners
Particularly a great option for drivers who have been involved in an at-fault collision, Auto-Owners continues to make the top of insurance company lists year after year, and 2023 is no exception. While they may not offer the lowest rates on the market, drivers who may be struggling to find an affordable rate elsewhere due to their driving history could find Auto-Owners to be the most affordable option.
In addition to their leniency for drivers with hiccups on their record, they also offer an average discount of 14% to drivers who pay in full for an auto insurance policy, which can go a long way in saving you money. Plus, if that's not enough, the company's usage-based insurance program, TrueRide can save you money by paying based on usage.
2. USAA
If you are a military member or veteran, choosing USAA as your car insurance provider is almost a given. With their low rates for military members and their families and great customer service, USAA continues to receive great reviews. Plus, drivers with an accident, ticket or even a DUI on their record will appreciate knowing that USAA is among the most tolerant insurance companies, and getting coverage through them may not be as expensive as you think.
However, if you are a family with a teen driver, this may not be the best way to go, as USAA does have higher rates for young drivers, which could be a dealbreaker for some. Nevertheless, from their usage-based insurance program to their accident forgiveness rate, many things are securing USAA's spot on this list.
You May Also Enjoy:
How to Get the Best Price for Your Car Trade-In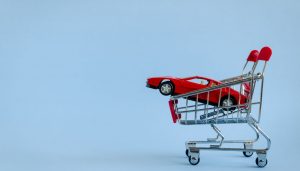 Related Search Topics (Ads)
3. Westfield
Established in 1848, this farmer-founded insurance company has grown to become one of the leading insurance providers for all sorts of coverage, with auto insurance being one of their biggest sellers. With an average annual driving cost of $1,759, Westfield offers coverage rates significantly below the $2,014 national average.
Westfield has also been known to offer competitive rates for seniors and drivers with poor credit. However, those with a DUI record may want to steer clear of this provider as their rates are among the highest, and such drivers may find lower rates elsewhere. Despite this, Westfield is the perfect choice for families with multiple drivers as they offer several bundles that can help reduce costs overall.
4. Progressive
Contrary to Westfield, Progressive offers some of the best rates for drivers who have been charged with DUI. In addition to this, Progressive has a variety of coverage types, including nonowner car insurance and SR-22 filings, two forms of coverage that are not always available through other companies.
Aside from this, the company wins numerous customer service awards every year, which means they always have someone available to help you find the right plan for your needs. But that's not all! Progressive also offers a vanishing deductible and accident forgiveness, which means that you don't need to be a perfect driver to still enjoy a reasonable insurance rate!
5. State Farm
There's a reason State Farm is likely the name that comes to mind when you think about American insurance; they are the real deal! Serving over 91 million people nationwide, State Farm offers amazing renewal discounts that keep clients coming back for more. By staying with the provider for over three years, you can see an average 14% renewal discount, which beats the renewal discount offered by most competitors.
Moreover, teen parents can rest assured knowing State Farm has affordable rates for adding teen drivers to existing plans, saving you big time. Plus, with some of the lowest state insurance department-filed complaint rates, State Farm has a good reputation, making it a no-brainer to include them on our list.
Final Thoughts
Every driver is different, and we all have individual needs, so knowing what is offered by each car insurance provider is important to finding the most suitable policy. However, these five car insurance companies are generally high-performing and tend to leave drivers satisfied, so consider them before settling on a policy.