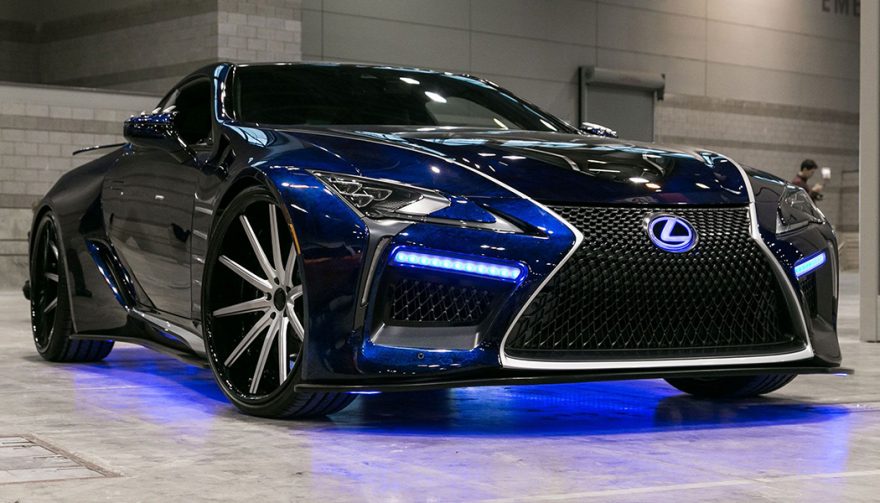 Cars and movies go together like peanut butter and jelly. Every year, Hollywood steps up its auto game. Here are the best movie cars of 2018.
Cruising the Silver Screen, the Best Movie Cars of 2018
Cars and movies go together like peanut butter and jelly. From the earliest films, characters used cars to make dramatic entrances, express their feelings, and even chase each other in dramatic scenes. 2018 brought a fair number of memorable cars to the big screen. That's quite the accomplishment, considering there was no Fast and Furious installment or some other car-focused flick. In some ways, it made for a richer and more diverse offering of cool rides in the best movie cars of 2018
Black Panther's Lexus LC500
People went wild over Black Panther when it hit theaters. You might want to argue is all that praise was warranted or not, but this list is about cars in movies. And this flick has one of the coolest for 2018. In the big chase scene in Busan, South Korea, Black Panther gives chase to a group of bad guys who are in cars while he's on foot. As you can imagine, that put the superhero at a disadvantage since he's not Quicksilver. But a tricked-out Lexus LC500 evened the playing field quickly.
While the flagship car certainly is fast and corners well, Black Panther uses his powers to enhance handling further for an extra edge. Even cooler is the fact that Shuri, Black Panther's sister, was driving the car remotely from another continent. Using some pretty advanced tech. The LC500 is definitely a cool set of wheels in its own right, this new way of driving just elevated it to a whole new level of coolness. Which is why it's one of the best movie cars of 2018.
Crazy Rich Asians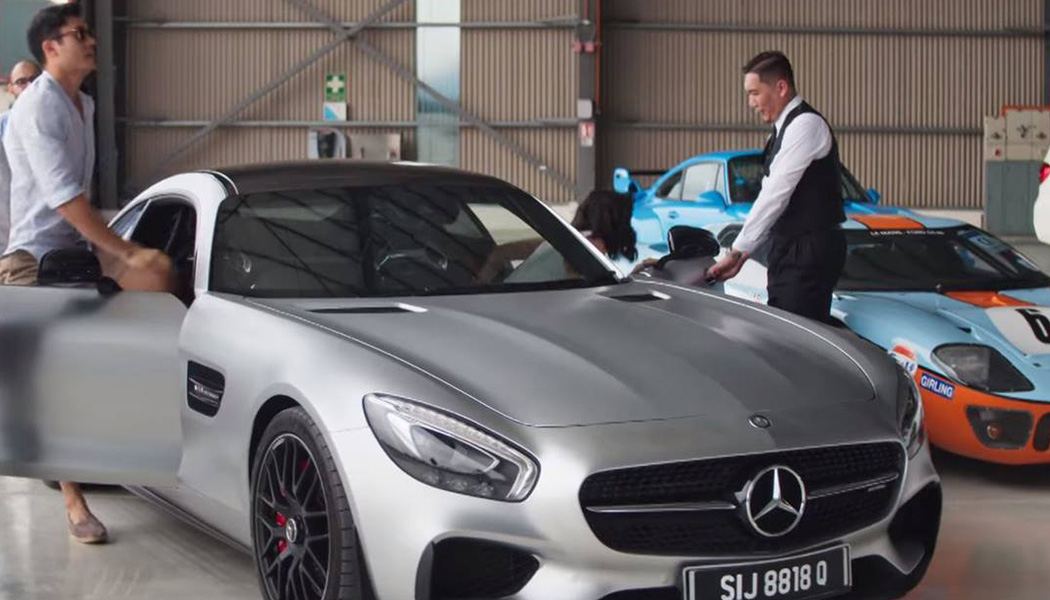 One of the big runaway movie hits of 2018 also featured the most opulent car lineup. What else would you expect from a movie about conspicuous consumption in Asia?
The list of cars in Crazy Rich Asians is like what you'd expect at a Concours d'Elegance show. Where everything is over-the-top and elegant to the extreme. Among some of the more impressive vehicles in the movie are a Lamborghini Aventador, Ferrari F430 Spider, Rolls-Royce Ghost, Audi R8, Rolls-Royce Wraith, Mercedes-AMG GT, and BMW i8. If you watch the movie, you'll find plenty more impressive machines in just about every outdoors scene. Making for a total cargasmic movie and definitely some of the best movie cars of 2018
Ant-Man Hot Rod Veloster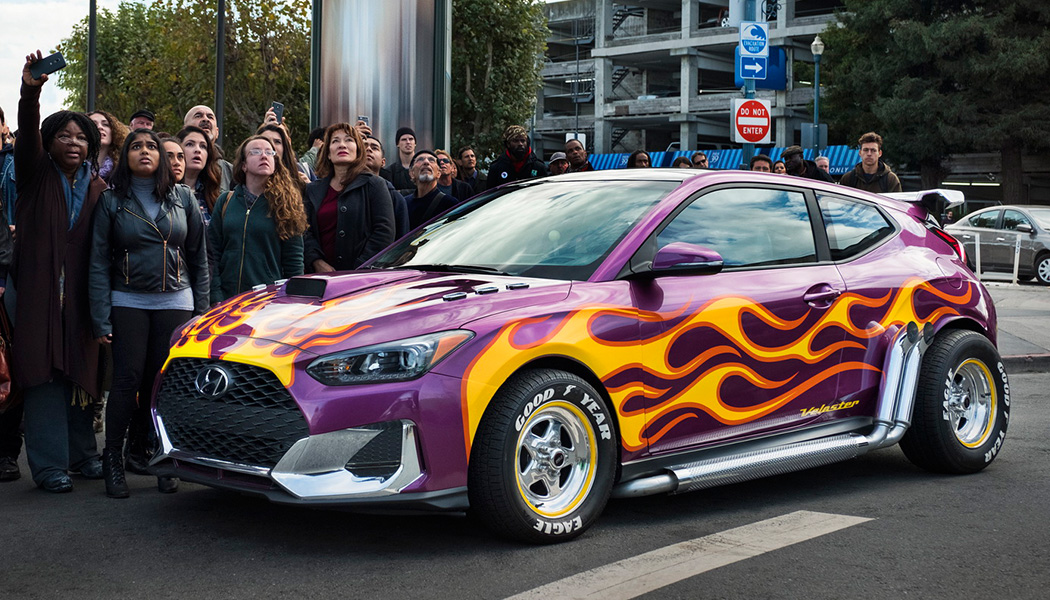 I'll be the first to admit, the Hyundai Veloster is a fast-looking car, until you drive it. Let's just say the hatchback isn't hot at all, thanks to forgettable performance all around. So why is it on this list? Well, chalk it up to movie magic. Since that's what transforms ho-hum vehicles into something exciting.
The Veloster in Ant-Man and the Wasp has flames which will wow a six year-old. Plus gnarly side-exit exhaust pipes which run the entire length of the side skirt. There's also a hood scoop and rear wing. Are all these things really necessary? Not really, but they're not what makes this ride so awesome. It's the fact that the car shrinks and grows at command is where the cool factor kicks up to a ten. While a Mercedes-Benz Sprinter pulls the same trick, the Veloster just looks better doing it. Because flashy wins.
Game Night Corvette C3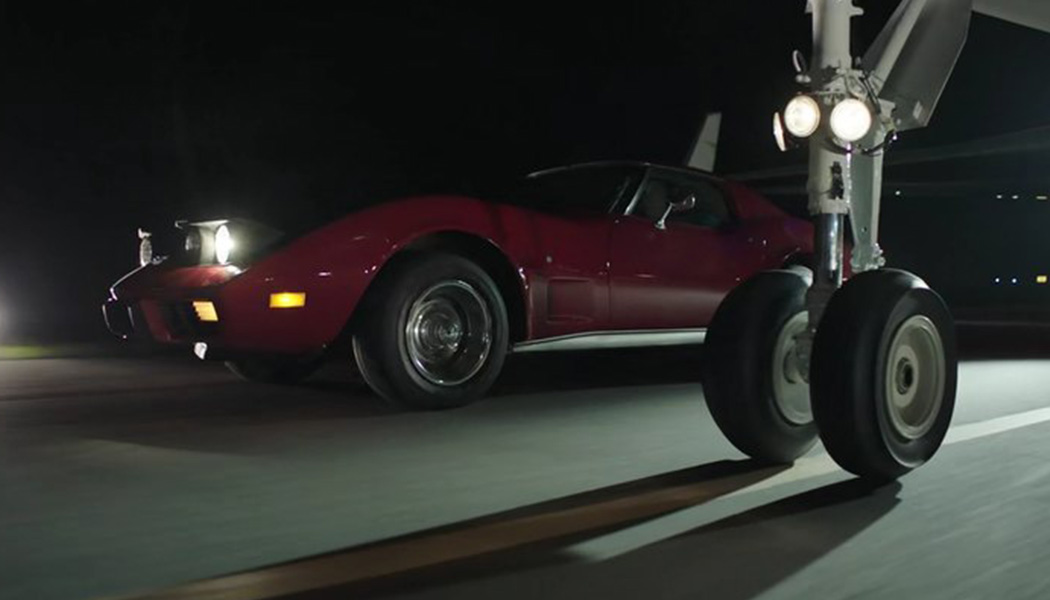 Most people probably watched Game Night and laughed about the dark humor featured throughout the film. Car enthusiasts, on the other hand, were enthralled with the surprising array of cool vehicles scatted throughout. While there are some nice rides at one bad guy's house (without providing spoilers) and a few other scenes, one car in particular steals the spotlight.
You can see the 1976 Chevrolet Corvette Stingray in the trailer, so it's not going to ruin to movie to know this is the real star. Offered as a prize for anyone who can solve the murder mystery game gone wrong, it's an object of lust and admiration for the characters and audience alike. While not the best year for the Stingray, the car makes a lasting impression and really helps spice up the movie. Even for people who don't get what it is.
Bumblebee VW Beetle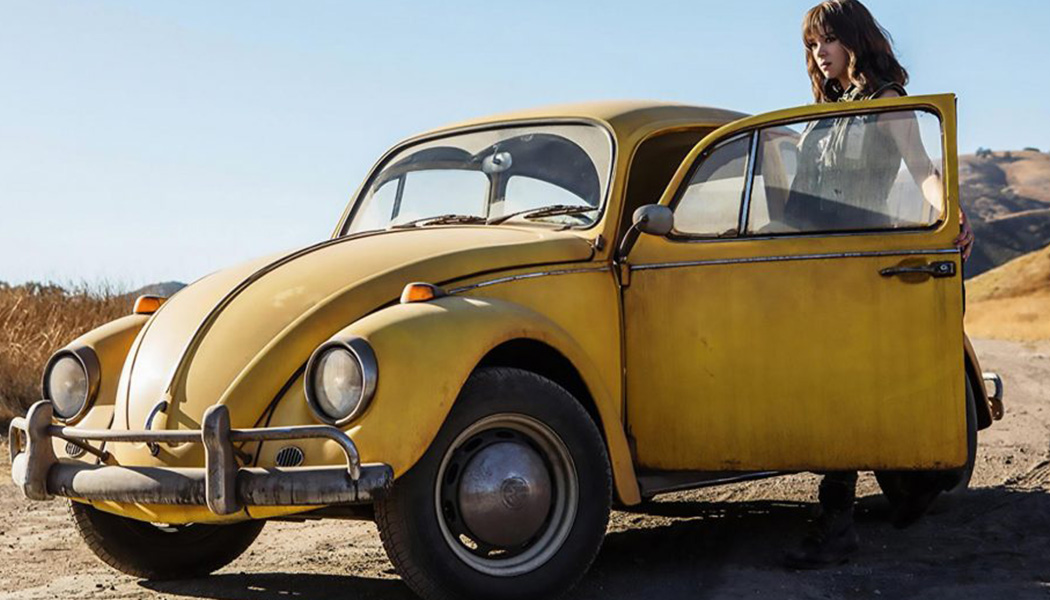 Maybe I'll offend some hardcore Chevy fans here by putting this in the best movie cars of 2018. But it's so good to see Bumblebee portrayed in proper form as a Volkswagen Beetle. And producers got it right by not insisting it be a New Beetle or the last generation, but instead is the original rear-engine classic.
This is the Bumblebee everyone who grew up watching the Transformer cartoons know and love. Not only that, but it's pretty incredible to watch a car which isn't associated with strength or speed transform into a robot which has both. That kind of juxtaposition, plus the rugged character and charm any old Bug embodies, is enough to make Bumblebee one of the best movie cars of 2018.
Venom MRAP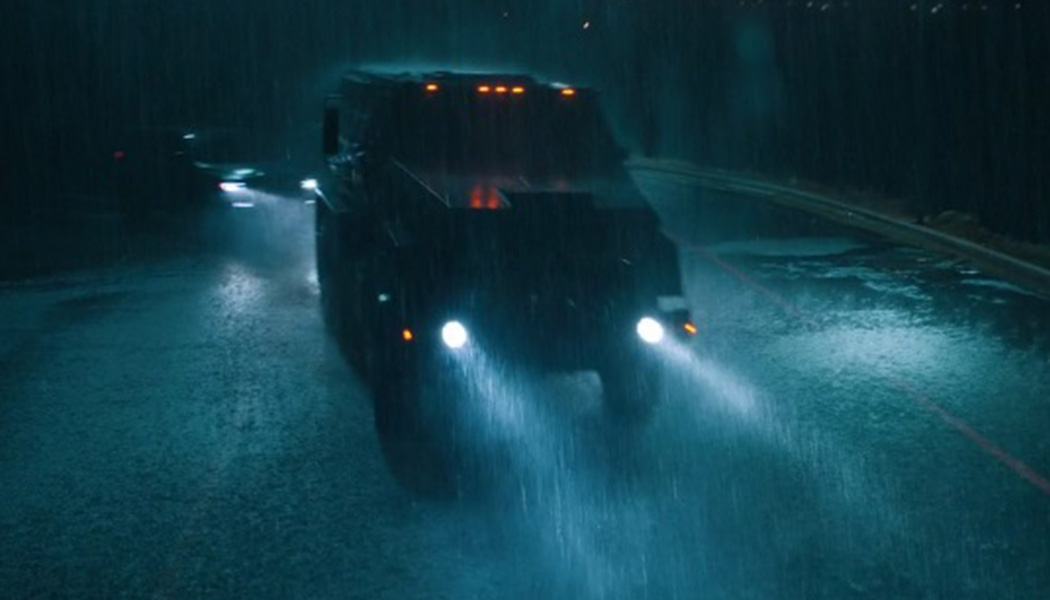 Yes, another superhero movie car. Because there were a lot of comic book-based flicks in 2018 which featured cool rides. This time we're not talking about a sleek sports car or even the Ducati Scrambler Classic Eddie Brock rides in the film. Which is absolutely cool. Instead, the most impressive vehicle to flash across the screen during this anti-hero romp is a military unit most people know little about.
At the beginning of Venom, a mysterious black matte MRAP transports the alien symbiotes to the Life Foundation. As you might imagine, the MRAP isn't just a glorified Hummer. It stands for Mine-Resistant Ambush Protected, and is technically a light tactical vehicle used by the US military. Weighing about 10,000 pounds, most people wouldn't describe the MRAP as light, but if you compared it to tanks and other combat rides it actually is. It was developed specifically to resist the improvised explosive devices commonly used in the Middle East. What you see on the screen is part fabrication, because nothing in Hollywood is real. A fiberglass body helped the MRAP to move faster and maneuver better on screen, plus it allowed for the addition of doors for a different look on this entry in the best movie cars of 2018