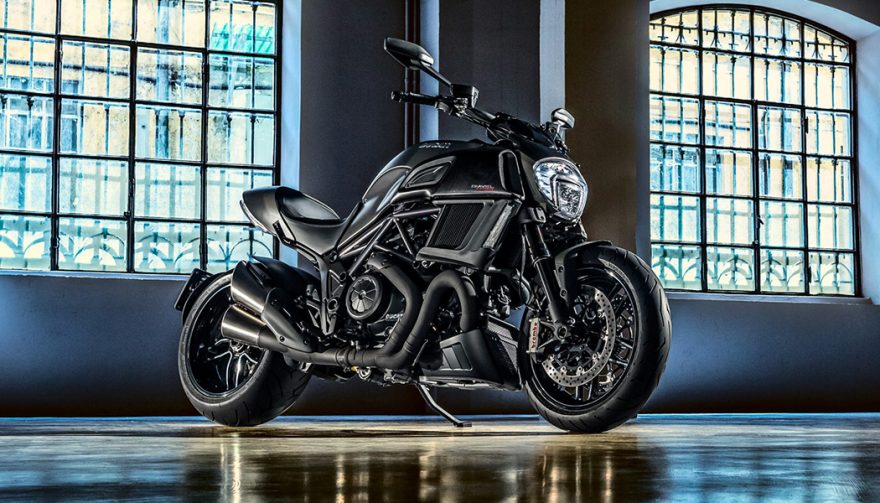 The Ducati Diavel has the same engine as the Ducati 1198 superbike but has been detuned to 152 horsepower
Italian Moto Soul: Here are Six of the Best Ducati Motorcycles
We're not going to lie: today's Ducati motorcycles are some of the best they've ever produced. It's not easy to find a bike builder with such a rounded portfolio. Whether you want a cruiser, a dual-sport bike, a supermoto, or a superbike, Ducati has it.
We're not going to include some of the 'classics' either. The Ducati 996 has run its corsa (see what I did there?), and the 1000LE is past its prime. Instead, we're going to focus on the new bikes in their stable for 2018.
If you're a fan of the classic Harley Davidson or a custom chopper, this isn't going to be your thing. But for those who love speed, riding exhilaration, and a bike you'll never give up in a million years, keep reading about these top six Ducati motorcycles.
Ducati Diavel
The Ducati Diavel you see today was unveiled as a 2015 model. It's the second time Ducati has broken into the cruiser bike market. They've done it so well, it should probably stick around this time.
As a cruiser, the seating position is a little higher, and the rake is very ergonomic. It's a bike you could ride comfortably for hours on end. There are three versions: the standard Diavel, the Diavel Carbon (ahem, carbon fiber), and the Diavel Diesel. And no, it doesn't run on diesel—it's a special edition with the clothing brand, Diesel.
The Ducati Diavel has the same engine as the Ducati 1198 superbike, but detuned to 152 horsepower. Still, that's enough to make the Diavel fly, with a top speed claimed to be 162 miles per hour.
The Monster Family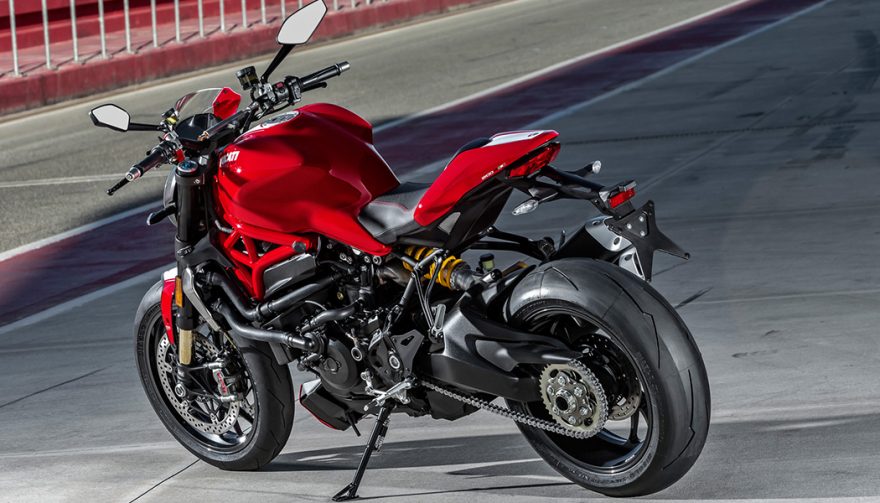 Known as Il Mostro in Italian, the Ducati Monster is actually a group of bikes that share a similar design. Each of them has an exposed frame that classifies it as a naked bike, and it's been rumored that its popularity saved Ducati financially.
There are currently five versions of the Ducati Monster: the Monster 797 +, Monster 821, and the Monster 1200, 1200S, and 1200R. Of course, there are varying degrees of performance that go along with the displacement differences, and the 797 + has a respectable 73hp to start. That's jacked up to 147hp in the 1200 and 1200S, and 152hp in the 1200R.
This is the standard in basic performance bikes. It's a stripped down (naked) bike that's all about the rider's relationship with the road.
Ducati Panigale V4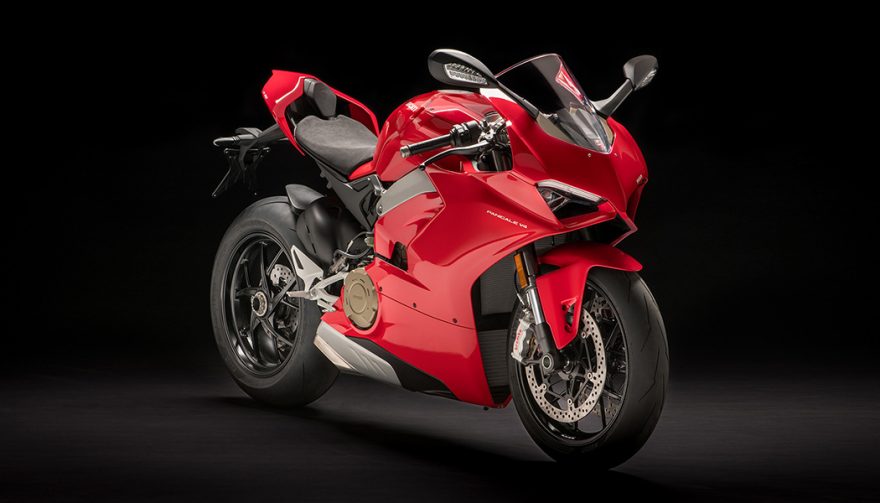 There are other versions of the Panigale, but the V4 commands its own respect. It's the first mass-production Ducati built with a V4 engine similar to the one used in MotoGP competition, and it's new for 2018. That's just a small indication of its race-ready performance and purpose.
The Panigale V4 has the muscular, Italian style you've come to expect, and it's all based on aerodynamics. It's equipped with Ducati Power Launch and Quick Shift, so you know it's seriously fast. How fast, you ask? 191 miles per hour is a true tested speed that it can achieve.
View on One Page