The Five Best New Crossovers For 2020
Just what makes a crossover anyhow? Vehicles that have that name come in all sizes, all shapes, and lord knows, all prices. Everybody from Kia to Mercedes-Benz (except Chrysler) makes at least one. We think, generally speaking, the best new crossovers for 2020 are SUVs that went soft.
When SUVs first showed up, they were built like trucks with body on frame construction. They gave the driver a high ride, a nice cargo space, a full-size spare exposed to the world, a promise of off-road adventure, and the macho identity that appealed to many. Because they were built like trucks, they handled and rode like trucks and that's what spawned the "crossover."
People wanted some of the characteristics of an SUV, but they wanted the interior comfort and handling of a sedan. Today, crossovers offer limited off-road capabilities, are unibody construction and many share a platform with passenger cars in the carmaker's lineup. Kind of like an updated station wagon.
Crossovers are amazingly popular. Trying to pick "the best" is akin to picking the best strawberry in a strawberry shortcake. There are so many, appealing to so many different audiences, decked out with different features, that to point to one and say it's the best is a fool's errand.
So what we put together is a short list of models that have sold the most in this year's season so far.
2020 Volvo XC60
MSRP: $39,800 to $80,000
316 hp Turbocharged 4 Cylinder Engine
The 2020 Volvo XC60 is a sweet looking ride and if you avoid ticking off all the options available it is also a great value. It has class-leading cargo space at 63 cubic feet, the fit, finish, and quality that Volvo puts in all its lineup, and of course it is packed with an amazing suite of active safety features as standard equipment. It is powered by a punchy turbocharged four-cylinder mated to an intelligent eight-speed automatic complete with shift paddles on the wheel. It's a crossover but handles sportier than you might expect. All in all, you have comfort, space, and all the power you need. Did we mention this is classified as a compact luxury crossover?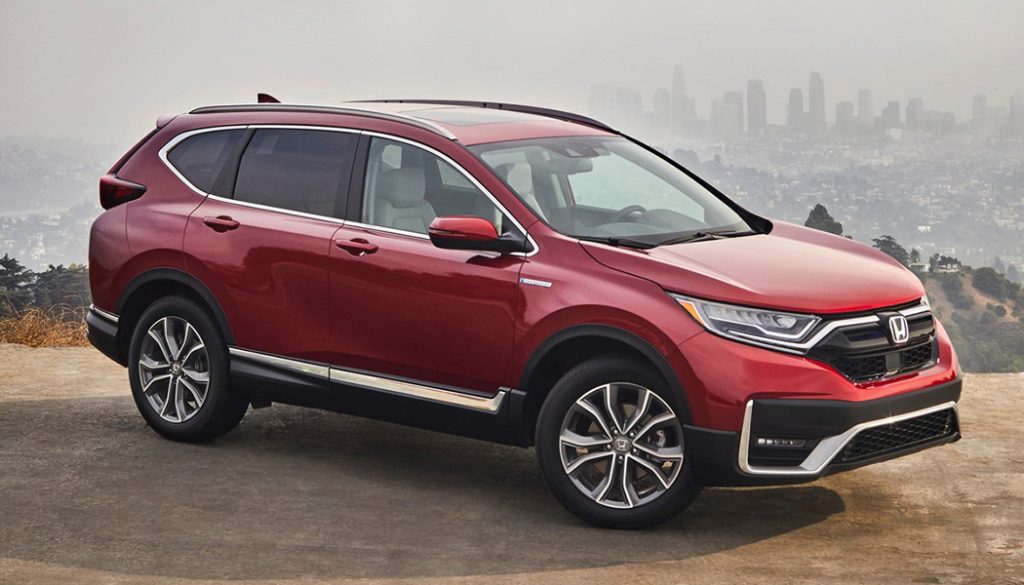 2020 Honda CR-V
MSRP: $25,050 to $34,750
190hp Turbocharged 4 Cylinder Engine
A perennial best seller, and one of the best new crossovers for 2020, the 2020 Honda CR-V is a great value compact crossover for those on a budget. This five-passenger ride has cavernous cargo space, decent fit and finish for the price, and a list of options that can dress it up nicely including leather interior, power seat adjustments, heated seats and steering wheel, and a premium audio system. While Honda has excellent active safety systems, they are optional on this model. The 1.5L turbocharged engine puts out 190 horses and 174 lb-ft of torque. While you are not going to be racing for pink slips in this ride, you have plenty of power to take on passing and onramps. It's a comfortable ride with plenty of space for five adults. Its past history of reliability makes the 2020 Honda CR-V an excellent choice for a daily ride.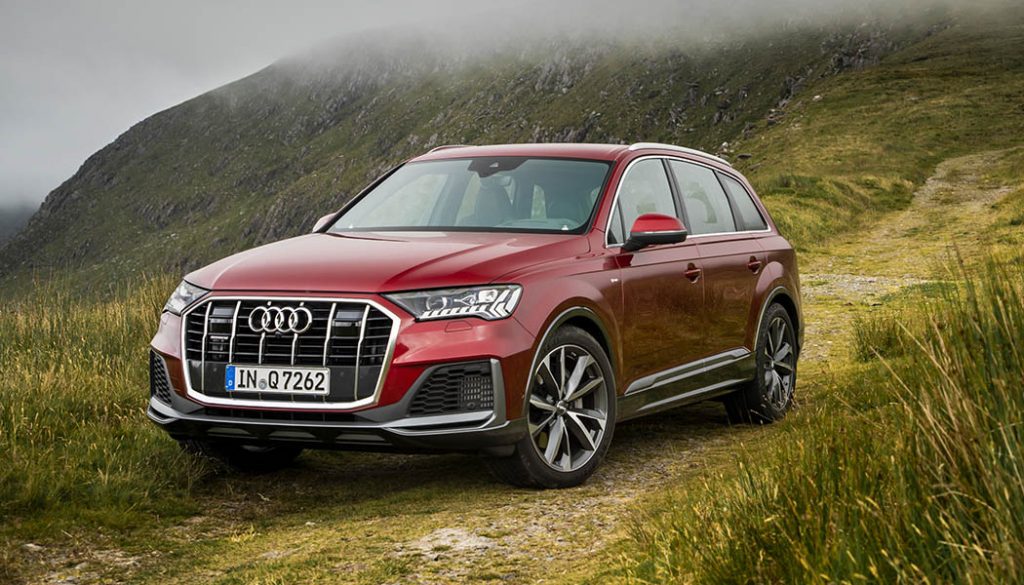 2020 Audi Q7
MSRP: $54,800 to $71,200
248 hp Turbocharged 4 Cylinder Engine
A classy interior, strong acceleration, and a bucketful of technology features are the hallmarks of this seven-passenger, three-row, mid-size crossover. The base 2020 Audi Q7 is a bit pricey but it has the styling and downright luxurious interior to justify the price tag. On top of that, its fun to drive. The more than adequate 2.0L four-cylinder can be replaced with the optional 3.0L turbocharged 6 cylinder that puts out 335 hp and 369 lb-ft of torque. Steering is responsive and confidence building. If you're looking for luxury, utility, performance or all three, the 2020 Audi Q7 could be the ride for you.
You May Also Enjoy:
New Honda CR-V: More Space And More Power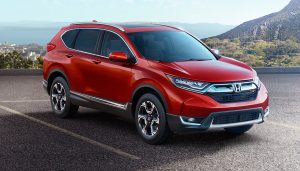 2020 Hyundai Palisade
MSRP: $31,776 to $46,625
291 hp V6 Engine
The 2020 Hyundai Palisade's abundance of technology, comfortable interior, and smooth ride make it a favorite in the three-row crossover lineup and one of the best new crossovers for 2020. Depending on the trim you select, the Palisade can seat seven or eight people making it a major three-row people hauler. Optional captain's chairs replace the bench seat in the second row reducing the number of passengers from 8 to 7. With all three rows up, there is still 18 cubic feet of cargo space. Fold the seat down and you have 45.8 cubic feet. While this mid-size crossover handles like a compact with minimal body roll on curves, it's really a family-friendly ride. Rear passengers (including the third row) have separate climate control, power access to the third row, and if you have toddlers, two LATCH sets. A super reliable crossover, this is an ideal people mover for large families.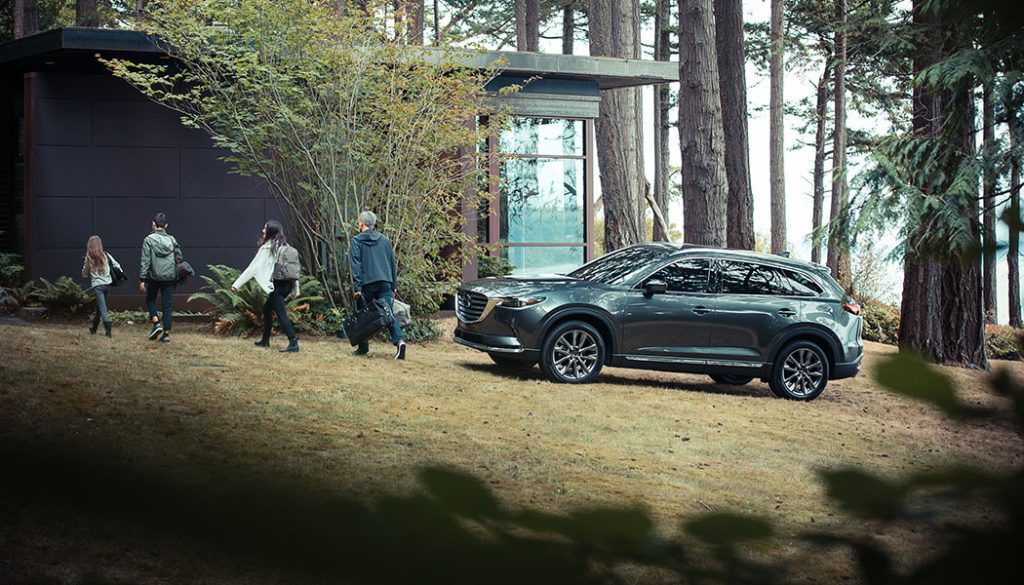 2020 Mazda CX-9
MSRP: $33,890 to $46,215
227 hp Turbocharged 4 Cylinder Engine
This entry on the best new crossovers for 2020 is for people who like the idea of a crossover but really would like a sports car as well. The 2020 Mazda CX-9 isn't going to win awards for cargo space with about 10 fewer cubic feet than most three-row crossovers in its class. However, for the six or seven people in the ride, there's enough cargo space for a road trip and they will travel in comfort. The interior is nicer than the price would indicate. Fit and finish are excellent and high-end materials like real wood are used throughout.
The seats are exceptionally comfortable making road trips an adventure, not a chore. But the real fun starts with the turbocharged engine paired with the six-speed automatic transmission. Acceleration is quick off the line, onramps are no challenge, and passing is a breeze. Mazda is all about the driving experience and its suspension setups are designed to get all the "experience" you ever wanted. This is a quality vehicle and a blast to drive.
Well, there you have it. We didn't touch the really big-ticket crossovers as part of the best new crossovers for 2020 but if you have a burning desire to spend $100,000 we suggest you check out the Cayenne inventory at your local Porsche dealer.