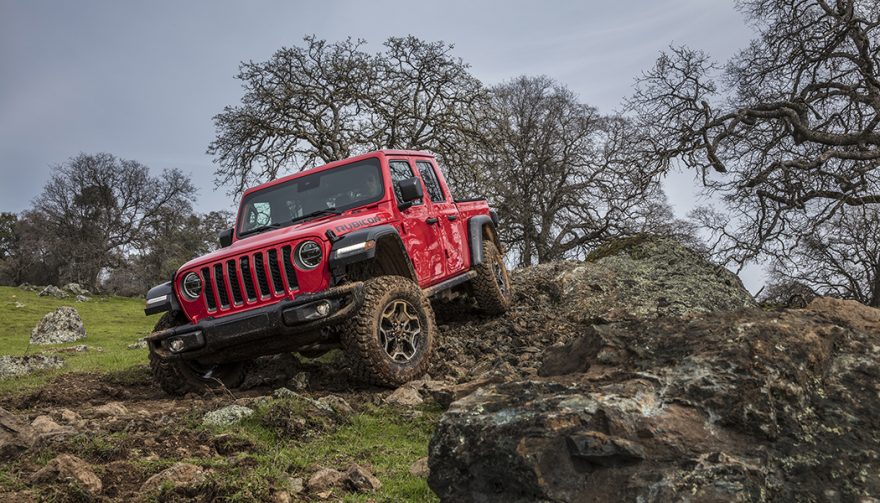 Tow, haul, lug, or off-road. The best new trucks make doing work easier. And they can be pretty good when it's time for play, too.
Truckin' On: These are the Best New Trucks of 2019
Trucks are hot these days, and we're seeing and about to see a wave of new and redesigned model lines. It might be a little hard to keep track of all the changes, but here's a good high-level of overview of what's coming in 2019 and 2020. The best new trucks of the year for drivers who need to tow, haul, go off-road, or even help save the planet. There are options here for every truck buyer.
Jeep Gladiator
After years and years of teasing and concepts, Jeep has
finally pulled the trigger and debuted its new truck, the Gladiator. While the
front of this pickup is all Wrangler, the rear is a fairly practical bed. For
now, you can only get the Gladiator with four doors, which is troubling when it
comes to breakover angle for trail runs.
A few things make the Gladiator a standout, besides those
iconic Jeep looks. You can remove the doors, roof, and fold down the
windshield, which you can't do with any other truck on the market today.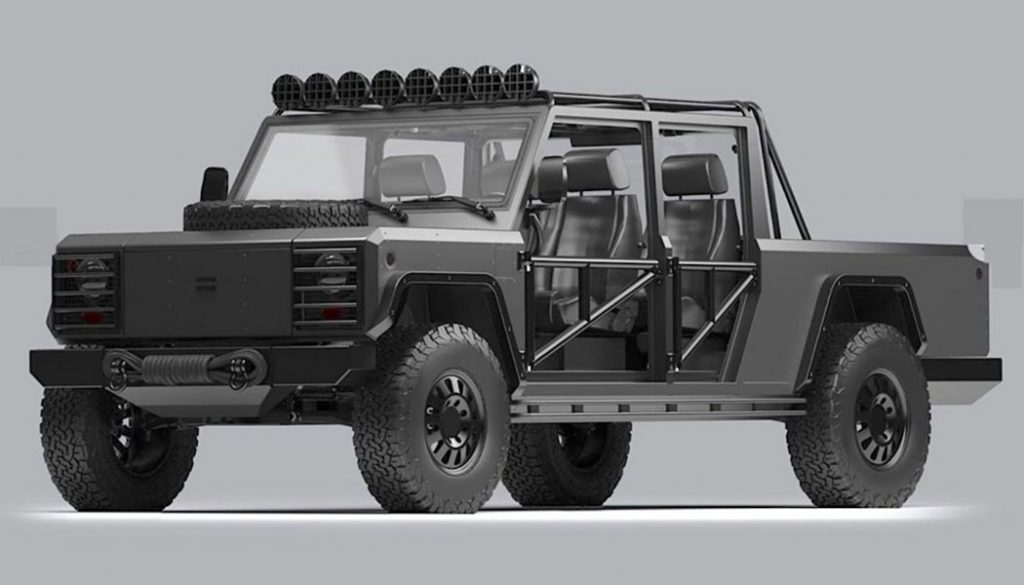 Bollinger B2
Electric startup Bollinger isn't getting as much press as
some rivals like Rivian, but it is coming out with a pickup truck for 2020,
called the B2. Thanks to a fold-down midgate like the Chevy Avalanche, there's 16-foot
cargo depth for loading longer items as needed.
This EV looks tough and has the guts to back that up. The
electric powertrain delivers 614 horsepower and 688 lb.-ft. of torque, plus
this truck can haul up to 5,000 pounds in the bed. Towing capacity admittedly
isn't quite as stellar at 7,500 pounds, but that's also not bad. And because there's
no engine, you get a 14 cubic-foot frunk for keeping tools or whatever you want
secure.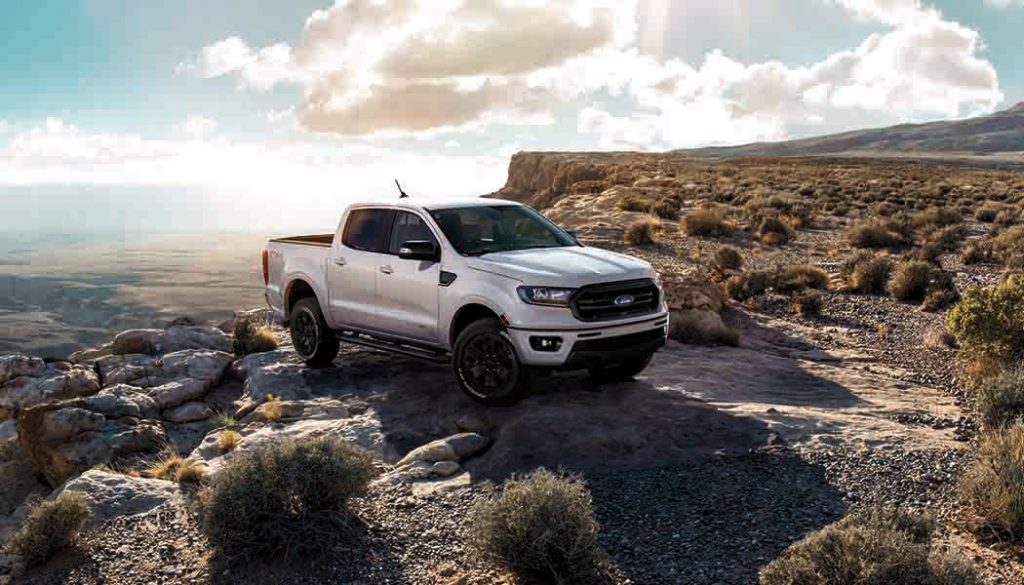 Ford Ranger
There's been all kinds of excitement over the return of the
Ford Ranger for 2019, getting the Blue Oval back into the midsize truck market.
It's larger and more technologically advanced than the last Ranger, using a
2.3-liter EcoBoost four-cylinder engine and 10-speed automatic transmission.
You can get all kinds of advanced safety systems, plus trail-geared features like a rear locking differential and the Terrain Management System. The new Ranger is anything but a stripped-down little truck, making it competitive in the evolving truck market and one of the best new trucks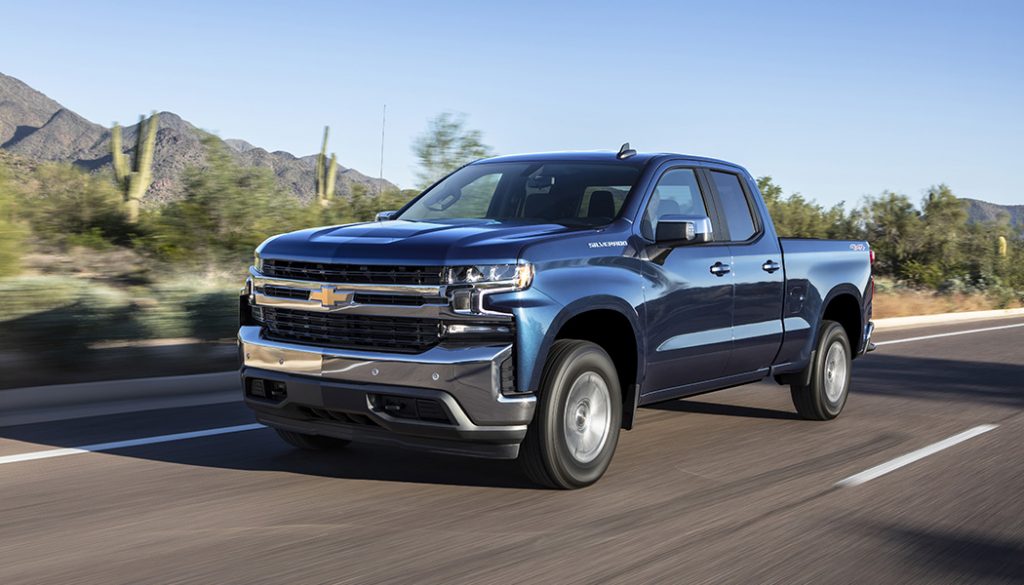 Chevrolet Silverado 1500
The new look of the 2019 Silverado 1500 has been polarizing, with some loving the grille and front fascia and others being repulsed by them. Under the skin, this popular truck has all kinds of improvements, like a structure that allows for the shedding of about 450 pounds. At the same time, the Silverado is larger in just about every way, including widening the bed by almost 7 inches on the inside.
Chevy gives you all kinds of choices for the 2019 Silverado, like six different engine/transmission options, the possibility of a power liftgate, and even a Trail Boss model with a factory 2-inch lift.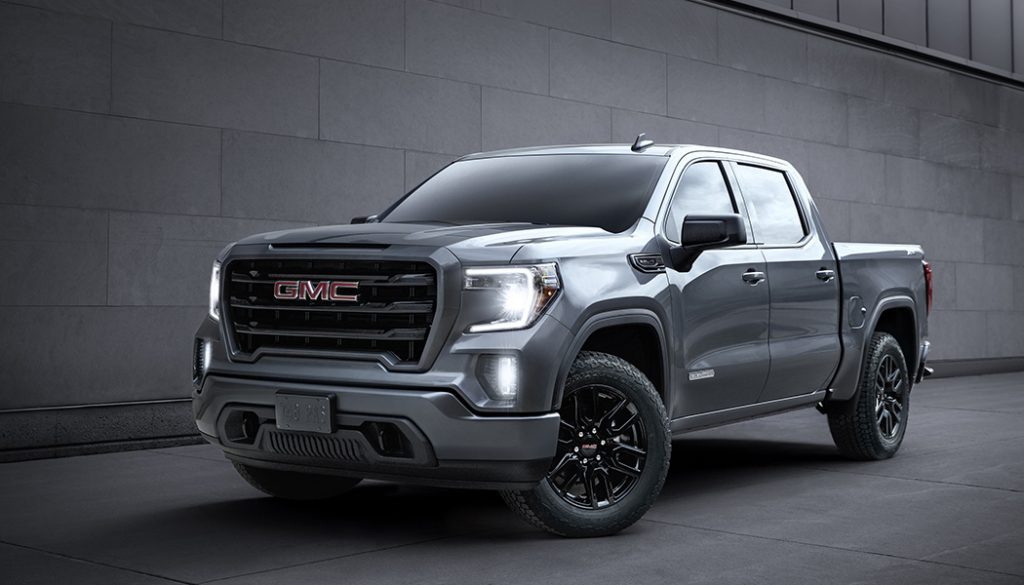 GMC Sierra 1500
The sister truck to the Silverado, the GMC Sierra 1500 has
also been redesigned for 2019. Aesthetically, it hasn't been nearly as
controversial, thanks to designers going a little more conservative overall.
Much of the improvements and equipment are shared with the Chevy, so almost
everything you read about the Silverado applies.
There are a few exclusive elements for the Sierra to make it one of the best new trucks. One is the CarbonPro carbon-fiber cargo box, which is durable and resists corrosion. There's also a MultiPro Tailgate, which has six functions, like how it can fold to create a step or fold down for easier bed access. You can also get a Rear Camera Mirror, something we've seen in a few other GM vehicles. The rearview camera can project a live video feed on the rearview mirror, which is especially helpful if you can't see out the rear window, like if you're hauling a tall load or have tall passengers in the backseat.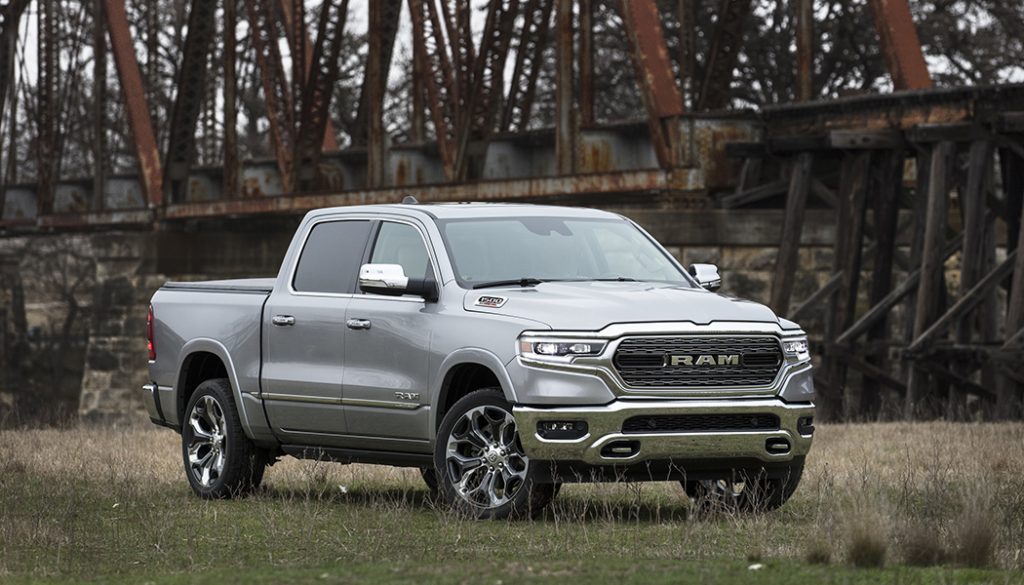 Ram 1500
While the previous generation of the Ram 1500 was plenty
capable, when it comes to full-size trucks there is no standing still. The 2019
Ram 1500 went through some huge changes, like shedding almost 225 pounds and
gaining a new frame that's 98 percent high-strength steel.
One of the most notable changes is the new eTorque mild hybrid system. No, the Ram 1500 isn't anything like a Prius. A small belt-drive motor-generator is fed by a 48-volt battery pack. It helps with the stop-start system when you're driving in the city, plus it can provide a temporary boost in torque output. With the 3.6-liter Pentastar V-6 it's an additional 90 lb.-ft., while the 5.7-liter Hemi V-8 gains 130 lb.-ft.
When it comes to capabilities, the Ram 1500 is a standout.
It can haul up to 2,300 pounds and tow up to 12,750 pounds. Thanks to the new
looks, plus active aero and air-ride suspension, the truck's drag coefficient
is a slippery .357.
Also in the Ram 1500's bag of tricks is an optional Multifunction Tailgate. It drops down just like a traditional tailgate, but a 60/40 split allows you to swing it open at both ends like barn doors. That means no having to climb over the tailgate to get heavy or big items out of the bed, which is actually quite handy making this one of the best new trucks.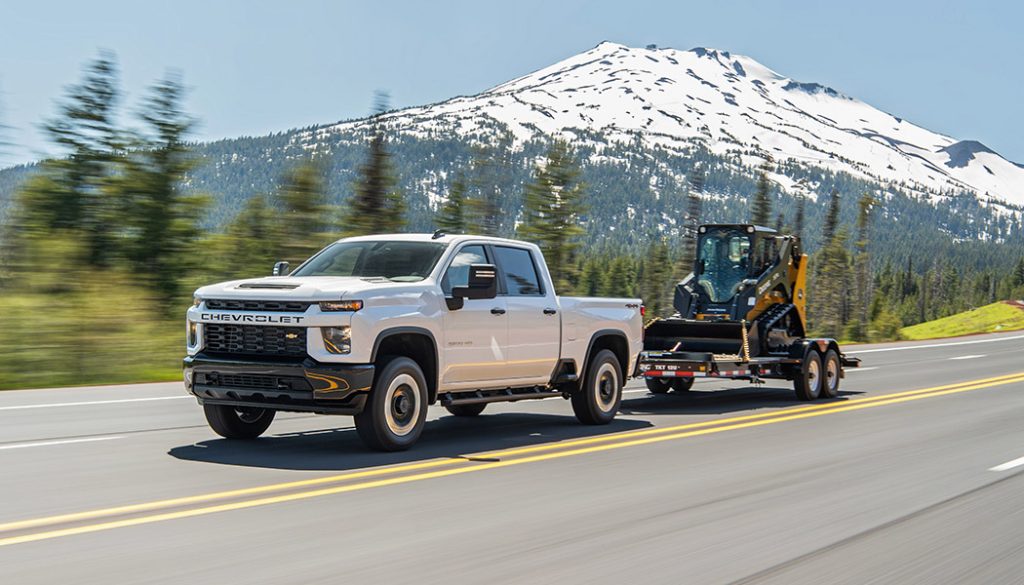 Chevrolet Silverado HD
If you thought the looks of the new Silverado 1500 were
polarizing, pretty much nobody likes the massive, stacked appearance of the new
HD models' grille. At least towing and hauling capacity are way up. You can pull
up to 35,500 pounds, which is just insane.
GM also expanded the cab space, not like they weren't large
before, but it's just that much better for longer trips.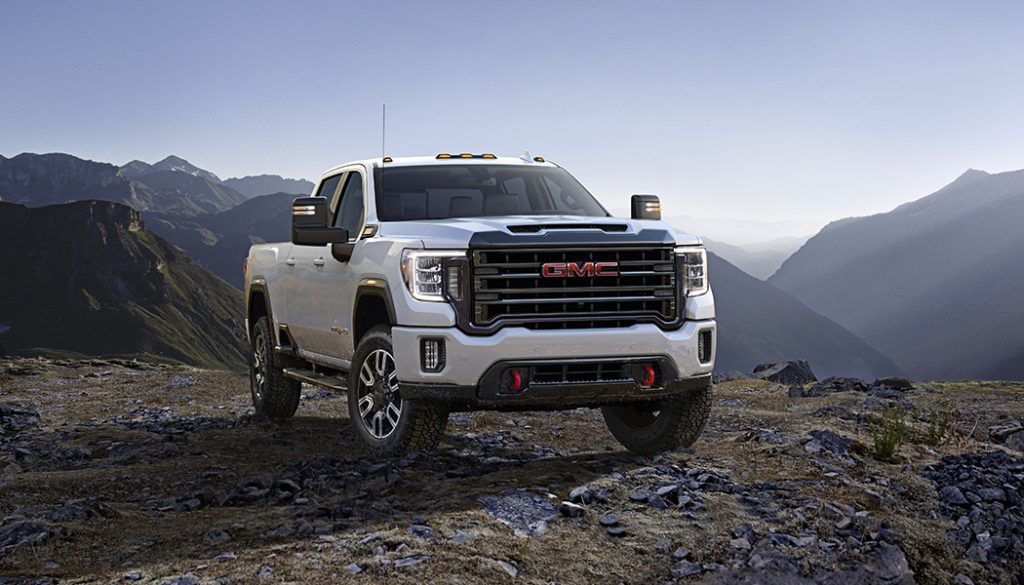 GMC Sierra HD
While the front grille on the 2020 Sierra HD isn't nearly as
polarizing, it's not exactly a completely attractive mug, either. There are a few
differences between this and the Silverado HD, mainly the Rear Camera Mirror,
15-inch head-up display, the MultiPro tailgate, plus the 6.6-liter Duramax
turbo diesel engine mated to an Allison 10-speed automatic.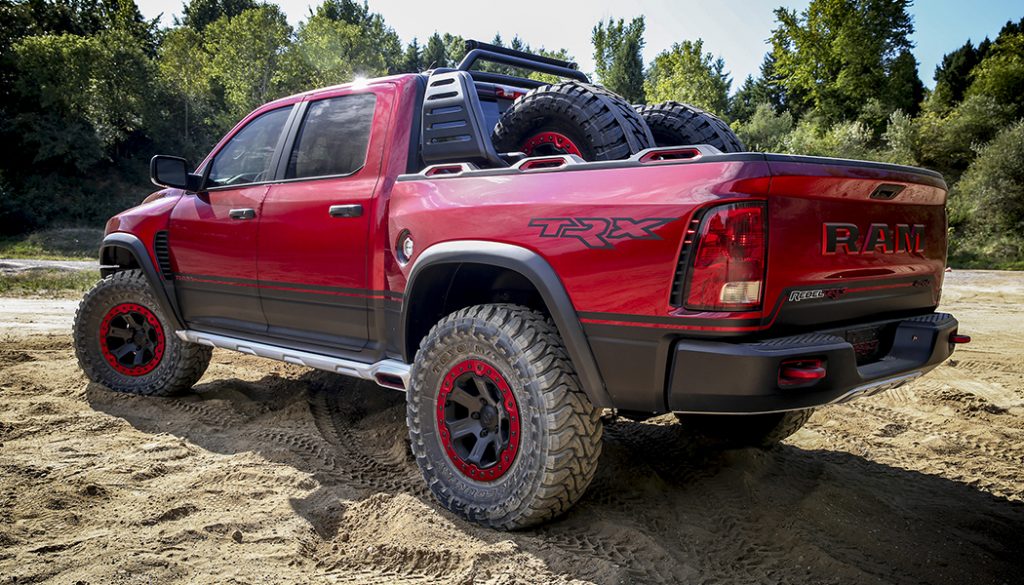 Ram Rebel TRX
Coming next year as a 2021 model, the Ram Rebel TRX is definitely worth mentioning. It will be powered by a 6.2-liter supercharged Hellcat V-8, so that means plenty of power. Beefier tires and wheels, fender flares, air lockers for both axles, Bilstein shocks, and a high ride height are all rumored for the production model, which Fiat Chrysler is keeping a tight lid on. And yes, this entry on the best new trucks list is aimed squarely at the Ford Raptor. It's intended to be able to go way off-road and to do it exceptionally quickly. Maybe too quickly. But that's not stopping anyone at FCA these days, where more power is always the answer.