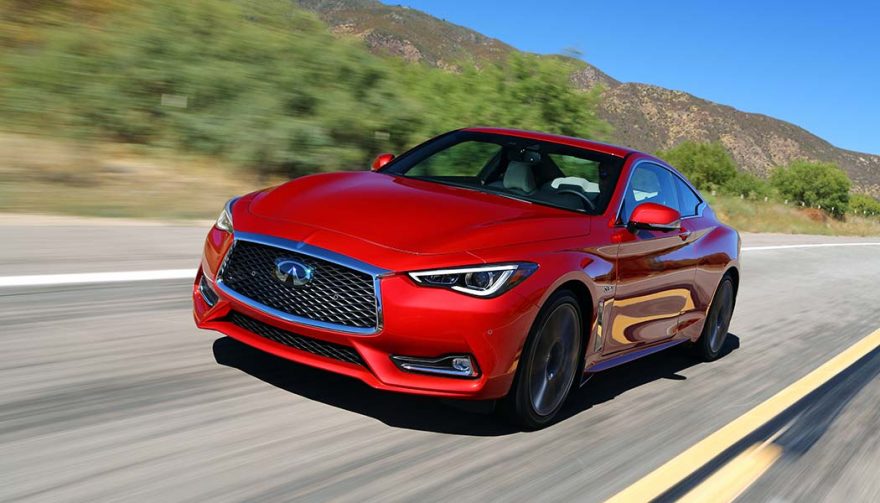 The Infiniti Q60 had a great year in 2017. Sales were up over 170 percent.
These Are the 10 Best Selling Sports Cars in America
These are the best selling sports cars in America for 2017. The sports car market is a strange one. It goes up and down more than sales of sedans, SUVs, and trucks, with models dropping and gaining by 20 percent or more. That's because while a new family sedan or a new pickup might be a necessity, a sports car rarely is.
Sales of sports cars were down sharply last year, down just over 7 percent. But there were some highlights in the list of the top 10 best selling sports cars of 2017.
10. Infiniti Q60: 10,751 units sold
The extensively revised Infiniti Q60 went on sale in late 2016. The new model had sharp looks, and a range of engines from a 211-horsepower turbo four to the massive 405-horsepower 3.0L twin-turbo V6 in the all-wheel drive Q60 Red Sport.
The good looks, big power, and loads of active safety and tech features catapulted sales. They were up 170 percent from 3,970 the year before.
9. Mazda MX-5 Miata: 11,294
Next up on the list is one of the most iconic sports cars of all time. Despite nearly 30 years and four generations, the new Mazda Miata MX-5 is nearly as small and as light as the original. With handling that might be even sharper.
The current car's 2.0-liter four and 155 horsepower might not sound like much, but in a car that weighs just 2,300 lbs, it's plenty. And if you don't want an open top, the RF's folding hardtop keeps the weather out and looks even cooler than the convertible. Sales were up 19 percent from 9,465 in 2016.
View on One Page