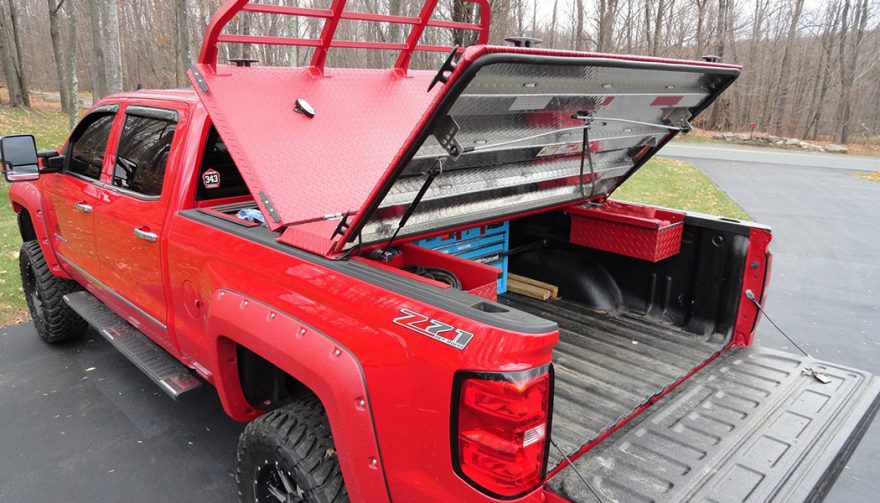 If you drive a pickup, chances are you've added some truck accessories. From custom wheels to flaps, running boards and more, there are many items considered to be the best truck accessories.
Dressing Up Your Truck: Top 10 Pickup Truck Accessories
If you drive a pickup, chances are you've added some truck accessories. From custom wheels to flaps, running boards and more, there are many items considered to be the best truck accessories.
According to the Specialty Equipment Market Association, owners of full-sized trucks spend an average of $1,831 on accessories. So what are they buying? Here's the list of top 10 truck accessories that buyers have installed, or plan to install.
10. Wheel Splash Guards
According to the survey 40 percent of truck owners have either purchased or plan to purchase wheel splash guards for their truck. They are some of the best truck accessories you can buy. We suspect that the low cost and relatively easy installation of the guards are responsible for the popularity. Splash guards give the owner an opportunity to customize their ride and communicate a message be it a favorite sports team, brand of truck or the ubiquitous Yosemite Sam warning to "Back Off."
Whatever the reason, motorists behind a truck with splash guards are grateful for the protection from gravel, mud, sand and other debris thrown up by those deep tread 17″+ tires. Splash guards AKA mud flaps can be purchased from $20 to $200.
9. Tonneau Covers
The bed of a pickup truck is one of the principal benefits of driving a pickup truck. Even a short bed gives you room to haul stuff and we all know how important that is even if it's a laundry basket that you take to Mom's for cleaning. But that big open space can be problematic. From a security standpoint it's kind of like taking the trunk deck off your car and driving around. Everybody can see what you have and those with dark hearts will try and steal it. There's a reason this is one of the best truck accessories.
The open bed also becomes a collection point for undesirable stuff like rain, leaves, tree sap and road dust and dirt. A hardtop or soft top tonneau cover solves both problems and gives your ride a sleek customized look as well. These come in a variety of applications and will run the truck owner from $250 to $1,000.
8. Tailgate Protector
A truck's tailgate gets a lot of abuse. Not only does it serve as a loading ramp for the box but then it has to keep the cargo inside the bed. That can be a daunting experience if the inside of the gate doesn't have some protection from cargo shifting during acceleration.
A good protector will not only cover the box side of the gate but the top as well and can be purchased for $30 to $150.
7. Custom Wheels
Swapping out wheels and tires is the fastest and easiest way to give your truck a significant custom look. However, when you go big (and wide) you have to take into consideration the change in handling, road noise and of course the fact that they are not going to help you save gas.
When more rubber meets the road more gas is needed to make it go. This is the easiest way to give your ride a distinctive look but not the least expensive. New wheels/tires run $100 to $700 each.
Tires can do more than enhance your truck's personality, they can add safety. Consider getting some snow tires if you're looking at new tires. They're great for driving safely on snow and ice.
6. Spray on Bed Liner
Another example of better living through chemistry. The spray on urethane bed liner provides a tough, durable protective coating to the box floor and sides.
No scratched paint, no rust, no dents, and it even helps deaden the road noise of the cargo. This is one of the best truck accessories. It can be yours for $300 to $700.
5. Custom Floor Mats
Today's pickup truck interiors rival those of upscale sedans to include plush carpeting. Unlike the foot that steps into an upscale sedan wearing Florsheim, the truck owner's foot will probably be a muddy boot.
Protecting the carpet is a bigger priority in a pickup and customized floor mats are an easy, inexpensive solution. Floor mats run $20 to $100.
4. Fog Lamps
To paraphrase an old ranching saying, fog lamps are about as worthless as mammary glands on a bull. Automotive lighting specialists have proven time and time again that fog lamps are dangerous when used by themselves and only provide a marginal improvement in visibility when used with low beams.
However, they are awesome looking truck accessories and add just the right aggressive look to the big front end of a pickup truck. To add these essentially non-functional truck accessories will set you back $100 to $500.
3. Running Boards
One of the advantages of a pickup is that it rides high, giving the driver exceptional visibility. Unfortunately that high ride can be a major drawback as well. Think of all the people in your life that are less than 5'6″ are arthritic or elderly or who wear a skirt. These folks are going to have a tough time climbing in and jumping out without the assistance of a running board.
Running boards come in a wide variety of designs from bolt on Smurf Bars to full size running boards that fold out of sight automatically. This essential accessory can be had for $250 to $1,500.
2. Sirius Satellite Radio
According to the survey, 6 out of 10 pickup owners cannot live without their tunes and talk radio. Apparently a 100 song playlist on an iPhone just isn't enough.
Sirius offers up to 150 channels of entertainment that you can listen to wherever you go. Installation runs $100 to $300 plus a monthly subscription fee.
1. Heavy-Duty Trailer Hitch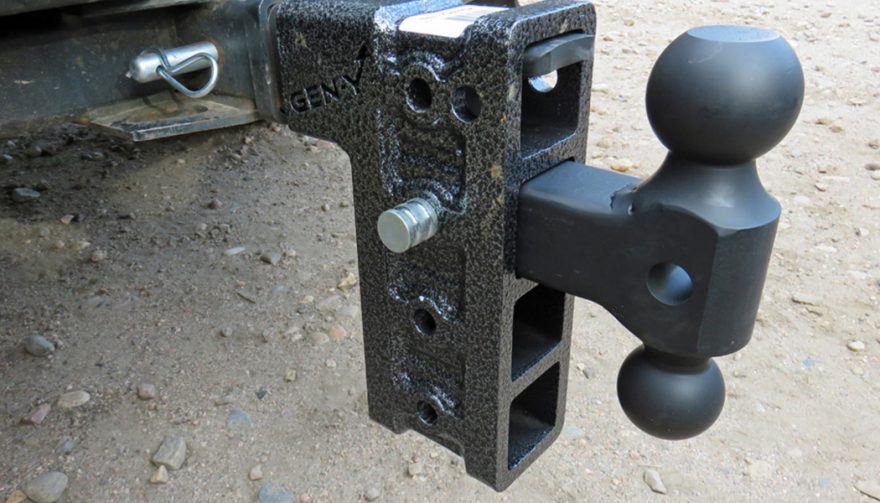 There's only one thing just as important as having a vehicle that can haul your stuff and that's having a vehicle that can tow your stuff particularly if your stuff consists of high end (and heavy) toys on trailers. It's not surprising that 7 out of 10 drivers opt for a heavy duty rig as opposed to the standard ball hitch. These run from $150 to $700 depending on the type.
That's the list. Any surprises? There are a ton of other truck accessories that enjoy strong sales like grill guards, cold air intake systems, big brake packages etc. that only support the special relationship that pickup owners have with their rides.
You May Also Enjoy:
Best Off Road Accessories: Helping You On and Off the Trail