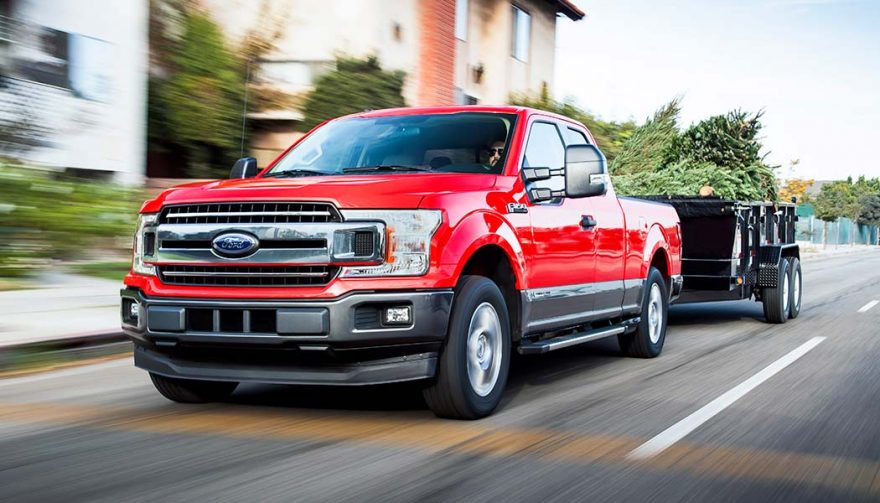 With the right configuration, the Ford F-150 can tow a maximum of 13,200 pounds
Which Truck Wins the Towing Tug-of-War Contest?
People looking at pickups are usually interested in power, payload and towing ability. When you start talking heavy duty pickups, that last feature, the ability to pull heavy things around, is a highly desirable characteristic. To that end, there are quite a few contenders for best truck for towing.
Not everyone needs to pull the equivalent of an adult elephant and her calf behind their vehicle. Many people are just looking to tow their bass boat or jet ski. For that, any mid size truck should do the job or even a larger SUV.
But if you are in the HD market you are looking for a work truck, and lord knows what you'll be hooking up to. To help you out with your selection,  here's the countdown to the best truck for towing.
10. Ford F-150
The best selling truck time and time again proves that switching to aluminum wasn't such a bad idea after all.
The truck is lighter and more fuel efficient, and engine enhancements make it more effective as well. The 2018 Ford F-150 with a 3.5-liter EcoBoost V6 can be configured to tow a maximum of 13,200 pounds. It's the first light duty truck to break the 13,000-pound towing barrier.
2. Ram 2500
The key to Ram's success in the heavy duty segment is the 6.7-liter straight-six Cummins turbo-diesel that generates 385 horsepower and 900 pound-feet of torque.
With the right configuration, this monster can hook up and move a maximum of 17,980 pounds. It's all about the torque baby.
View on One Page
You May Also Enjoy:
The 2017 Ford Super Duty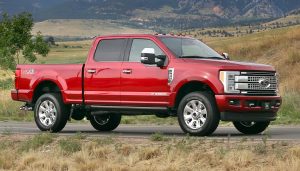 Related Search Topics (Ads)