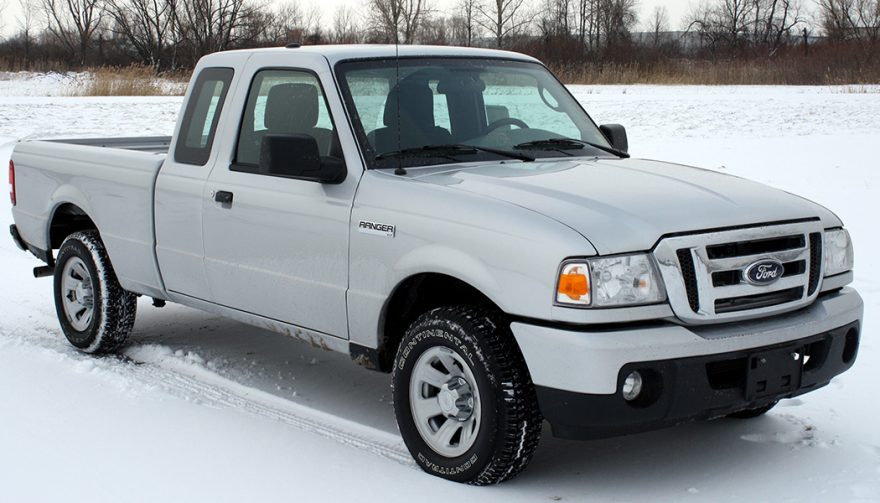 If you want a Ranger, the 2009 and 2010 model years are good options to consider.
Looking for the Best Used Truck? Consider These Models
Never buy someone else's problem, that's what some people say. Unfortunately, when you're looking for the best used truck, that might be what you're doing. But there's a big difference between buying something with a few minor problems versus a lemon that suffers chronic mechanical issues.
On top of that, you don't want a truck that will cost too much to keep running, unless you get some benefit in return. In general, cost of ownership is far lower for smaller trucks, and midsize models come in at far less than the heavy-duty crowd. So if money is an issue, you should only go with as much truck as you actually need and will use.
Some people genuinely need a truck that can tow large items or haul heavy loads often. Others might need a truck just for smaller, occasional chores. Some may just want a commuter with a nice interior. Before you go hunting for the best used truck, honestly asses what you will use your truck to do and make your decision based on that.
We've compiled this list considering an array of factors. Ultimately, you'll have to decide what combination of features makes the best used truck for your needs and wants.
Ford Ranger
It's getting harder to find these little trucks, especially in good shape. People seem to hold onto them for a long time. Of course, a new version of the Ford Ranger is coming back to the US, which is only driving more interest in used models.
If you want a Ranger, the 2009 and 2010 model years are good options to consider. They both scored five out of five on J.D. Power and Associates' dependability rating, and have only had a few recalls.
Depending on how many miles and the trim, you should expect to pay around $5,000 for a 2008 Ford Ranger. That price jumps to around $19,000 and up for a 2011 model – the last year they were made before being discontinued.
Cadillac Escalade EXT
Yes, it's a luxury pickup truck. Maybe that turns you off, but for those who want something nicer inside that can still haul and tow, this could be an excellent fit. J.D. Power & Associates gave the 2009 and 2011 model years a five out of five dependability rating, which should mean something.
The biggest difference between this and other pickups is the midgate. You can expand the bed into the backseat area, if needed, which helps when loading longer items. Some people are a fan of this, while others don't care for the feature.
If you want something less pretentious, choose the Chevrolet Avalanche. It comes with the same functionality, and is virtually the same mechanically.
A 2013 Cadillac Escalade EXT with around 60,000 miles should run around $40,000 for the Premium trim, around $36,000 for the Luxury trim. Expect to pay between $15,000 and $20,000 for a 2008 model, depending on miles and trim.
Nissan Frontier
If you don't need a big truck, the Nissan Frontier can be a good option. It typically doesn't retain nearly as much value as the Toyota Tacoma, and comes with plenty of features. Not only can you get an extended or crew cab, different trims provide all kinds of niceties, as well as functional equipment.
Beware of Frontiers made before 2009, especially if they have four-wheel drive. Owners have logged quite a few complaints about the drive system. These model years for the truck might be too big of a headache to make any savings worthwhile.
A 2008 Nissan Frontier can be had for around $8,000, depending on the configuration and miles. Used 2016 Nissan Frontier trucks start around $29,000.
Ford F-150
Given the sheer number of F-150 models on the road – it has been the best selling truck for decades – you can find some good deals, and probably the best used truck for your needs. A whole range of prices, configurations and even F-150 engines are available. There are plenty of reasons why so many people choose the F-150.
One of the better years out there, especially if you're on a tight budget, is the 2008 F-150. The only real drawback is that you have your choice between a gas-guzzling V8 and underpowered options.
However that model year has only been subject to a single recall, and that was for models converted for liquid propane. Other model years from that generation are still fine choices if you can't track down a 2008 in good shape.
You've got a whole lot of options when it comes to how much you want to pay for a used Ford F-150. If you want a 2016 Shelby Edition (because you do), expect to pay around 100 grand. If you want something more reasonable, expect to pay around $45,000 and up for a 2016 lower trim model. No King Ranch, no Lariat. Decent 2008 models start around $10,000 and rise.
Honda Ridgeline
Sure, this isn't a "real" truck. It rides on a unibody platform, can't tow or haul that much, and certainly lacks the rugged looks you get with other choices.
But because of its unique qualities, the Honda Ridgeline can be the best used truck for a unique subset of pickup shoppers. If you value smooth handling and comfort, and you don't need to pull an earth mover on a trailer, this could work.
Consumer Reports as well as J.D. Power and Associates have praised the Honda Ridgeline for its reliability. That means more trouble-free ownership if you don't need something hardcore.
Expect to pay around $8,000 or more for a Ridgeline that's about 10 years old. For model year 2014 and up, you're going to be paying over $28,000.
Chevrolet Colorado
If you want a truly compact pickup, your options are limited. One of the better ones is the 2009 to 2012 Chevrolet Colorado. GM had some issues with quality and reliability in the earlier model years, so avoiding those is a wise idea.
You can get this truck with a regular, extended or crew cab. The trim levels ran the range from basic to fairly luxurious. Three engine choices, including a 5.3-liter V8, make this truck that much more attractive. In addition, optional packages transform the pickup into a trail master or street performance machine.
Just like other GM trucks, you can get essentially the same thing by choosing a GMC Canyon.
Used 2016 Chevrolet Colorado trucks start around $32,000 and go up – a performance ZL1 model starts around $41,000. A 2008 model starts around $6,500.
Toyota Tundra
When you need something that can handle big loads or trailers, it's hard to argue with the reliability of the Toyota Tundra. Choosing a 2007 or newer model means you can get big power and at least decent capability, covering the needs of most truck owners.
Depending on the exact model year, you have the choice of many luxurious or rugged trims and options.
Used 2008 Toyota Tacoma trucks start around $8,000. They will have over 200,000 miles, but don't worry – you're paying for that reliability. A used 2016 lower trim model starts around $28,000.