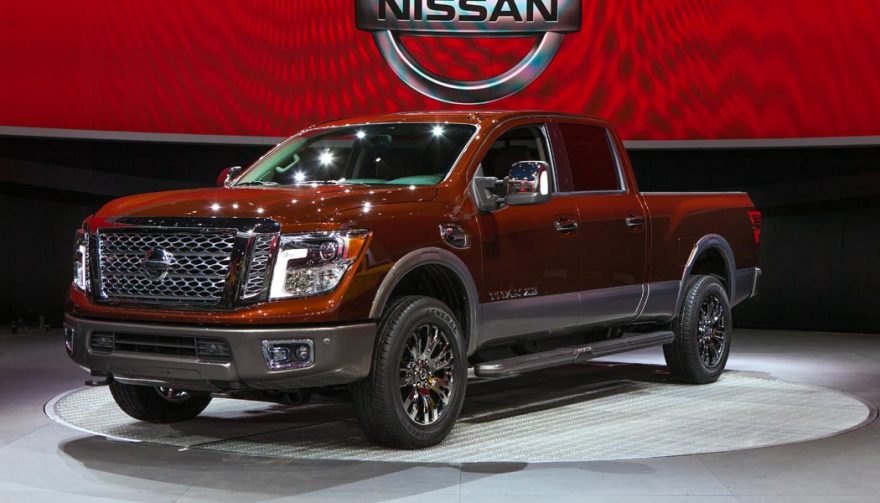 For 2016, 21,880 Nissan Titans went into service, up 80.2 percent from the previous 12 months.
Bestselling Trucks of 2016 Bring a Big Haul
In 2016, truck sales soared even higher on low-priced fuel at the pumps. Midsize trucks made a strong comeback, and full-size trucks didn't slow down on the heels of last year's nearly 10 percent growth. And to make things even more competitive, the Honda Ridgeline and redesigned Nissan Titan spurred on the truck market.
Without further ado, here are the bestselling trucks of 2016, rated by number of sales.
11. Nissan Titan
This truck is fresh. What a spectacular specimen. If you haven't had a chance to check it out in person, you might want to make it a priority. Choose from a two-wheel-drive or four-wheel-drive model, the entry-level Titan S or the decked-out Titan XD Platinum Reserve edition. One thing is for sure – this is no ordinary truck.
The gas version has the 5.6-liter V-8 with 390 rock-crushing horsepower. Or, choose the XD with 5-liter Cummins diesel engine with 310 horsepower and an astounding 555 lb-ft of torque. This Titan is just that – a titan. For 2016, 21,880 Nissan Titans went into service, up 80.2 percent from the previous 12 months.
10. Honda Ridgeline
Enter the 2017 Honda Ridgeline. Gone are the flying buttresses on the box sides and in with the more reserved trucklike appearance. Yet, beneath the new subdued looks, the Ridgeline still has the endearing qualities of its past generation. And it has a few new ones, too.
You'll still love the in-bed trunk and the dual-action tailgate. You'll be familiar with the i-VTM4 All-Wheel Drive system. And the spacious interior for SUV owners who occasionally need a truck – that's still standard equipment. You'll get optional truck bed lights and an in-bed inverter, and a whole host of interior amenities. The Ridgeline broke into 2016's sales with 23,667 vehicles sold.
View on One Page
You May Also Enjoy:
Truck Throw Down: Colorado vs. Tacoma vs. Frontier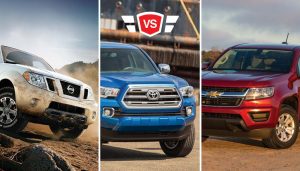 Related Search Topics (Ads)