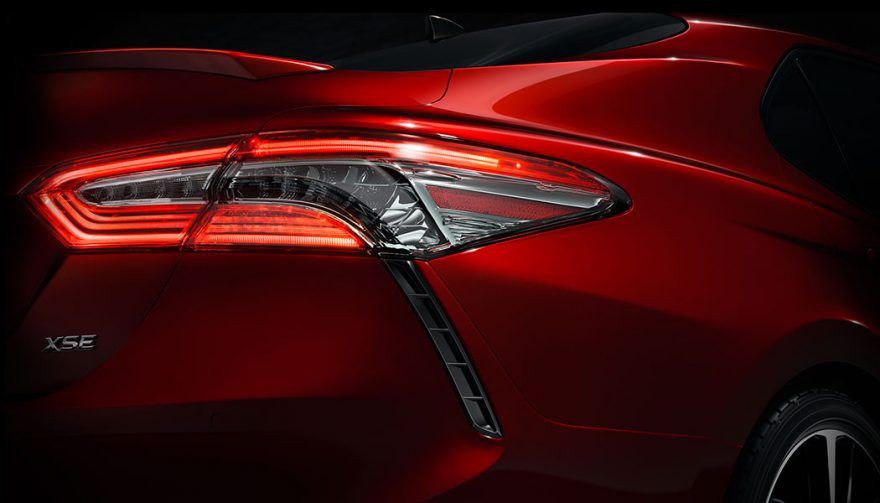 A teaser of things to come with the Camry redesign.
Toyota Looking to Ignite Sales with Camry Redesign
For the past couple of years, car buyers have slowly shifted away from sedans and toward SUVs and pickups. That rings true for even the biggest names like Toyota. Yet, despite the increase in sport-ute purchases and decline in car sales, Toyota is blazing ahead with a Camry redesign for the 2018 model.
It's just been announced that Toyota will unveil their 2018 Toyota Camry at the Detroit Auto Show next month. With a tagline of "Prepare to Stare," the Japanese carmaker is setting the stage for the first major vehicle redesign announcement of 2017.
The Camry's History
The 2018 Toyota Camry will be the eight generation of the model, first introduced in 1982. Through the years, the Camry has shifted from a compact, baseline sedan to a classy, premium-brand car. It no longer has the boxy look nor the station wagon incarnations of the '80s and '90s. Instead, it's replaced with sexy, attractive body lines and luxury inside. And it became the most popular sedan in North America, selling 430,000 units in 2015.
Even so, the best-selling sedan has slumped in sales. To this point, the Camry is down 9.4 percent compared to the same time last year. The last time the Camry received a facelift was in 2013, so a redesign is due.
Is a Camry Redesign Enough?
Gasoline is inexpensive right now, and buyers are flocking toward less efficient models like SUVs and trucks. That's great for RAV4, Tundra and Tacoma sales, but what about America's best-selling sedan?
Staying atop that list is important for Toyota's identity, although getting back to 430,000 units seems unlikely to happen again. But will a redesign be enough to boost sales and keep the title?
You May Also Enjoy:
2018 Toyota Camry Rolling off Assembly Line in Kentucky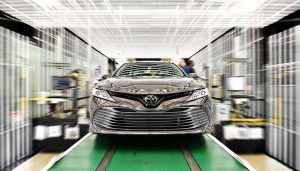 Related Search Topics (Ads)
If the teaser pic is an indication of the whole car, it just might be. The all-new 2018 Toyota Camry gets a more sportier look with a longer rake – at least, that's what the teaser looks like. It hopes to take the Camry forward, entering the future with styling that eclipses other popular sedans like the Honda Accord, Chevy Malibu and Ford Fusion.
However, Toyota will need to introduce additional features or new technology to stay at the forefront. Whether that's an all-electric model, a fuel cell variant, or self-driving vehicle, the Camry risks becoming outdated without a major tech announcement alongside its updated sedan.
The Detroit Auto Show runs from Jan. 9 – 10, 2017.