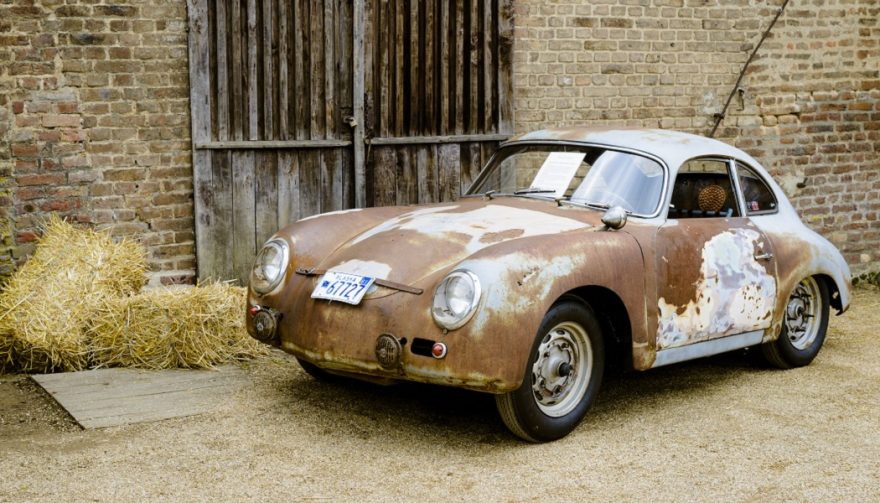 Be discerning when picking your classic car restoration projection
These Classic Car Restoration Tips Will Save You Time, Money and Your Sanity
A classic car restoration, for the average human with an average income and average space to clutter up in the garage, will usually take years, not weeks or months. It's a long-haul labor of love (and hate) that comes with screaming, crying, throwing tools, and a massive smile when you mash the pedal for the first time.
If a classic car restoration is on your plate, let us give you a hand – figuratively, not physically of course. Here are the broad strokes of the steps to take your car project from a junk heap to a show stopper. And before you begin, you probably want to make sure you've got the right tools for a restoration.
1. Assess the Body
It all starts with some planning. The first thing, and the most important thing, is to start with a solid car. Rust holes in a panel or two aren't bad. Most classic cars have replacement panels available and dents and dings can be banged out. But if you're starting out with rotten frame rails or the cancerous type of rust on more than just a few spots, you're starting with the wrong car.
Unless you're working on an extremely rare, matching-numbers car, expect to repair 30 percent of the panels, even with minimal rust showing. If you can see holes in a couple of panels, expect to touch at least half the car with body repairs, not just paint prep. Time wise, expect about four hours per panel. That means you're at around 25 to 40 hours of body work with a relatively clean car. See why you don't want to start with a wreck?
2. Plan the Powertrain
There are so many options for powertrains, regardless of which car you choose. You can keep it original and just rebuild the engine and drivetrain the car originally had, or you can change it up. You can choose a higher displacement motor, build it with performance parts, add a supercharger or turbo, swap from standard to auto tranny – the options are seemingly endless.
If you want to get crazy and don't care about the haters, you could bastardize the powertrain too. One crazy guy I know (my dad) slapped a 6.2-liter Chevy diesel into a 1967 Mercury half-ton pickup because someone told him he couldn't. Just be aware you'll get feedback.
The main focus is to know what your power goals are, and what parts you need to achieve them. Set a budget for your powertrain, then double it. And expect to still go over budget.
View on One Page