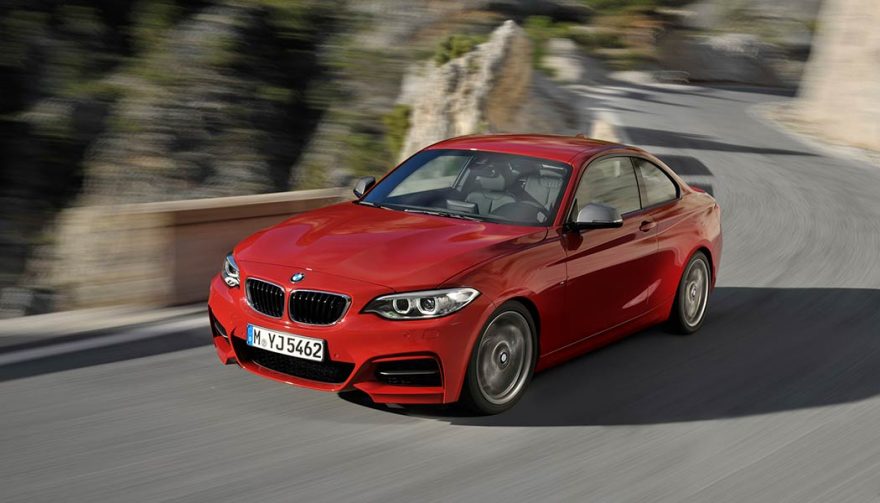 12 Affordable Entry Level Luxury Cars for 2018 Models
If you want a luxury car that doesn't come with a monthly payment to rival your mortgage, you're not alone. Plenty of shoppers want the prestige, quality and overall experience of going with a luxury brand, without the financial hit. Fortunately, there are a lot of fantastic entry level luxury cars available in 2018.
Here are the entry level luxury cars from the premium car brands.
BMW 2 Series/3 Series
BMW has a legacy of making fun-to-drive and yet highly reliable cars that cater as much to luxury as to performance.
Some people argue that the company has lost sight of those roots, including certain BMW clubs. Still, there's no denying the impressive nature of the 2 Series or 3 Series. Both are reasonably attractive vehicles, and they boast the feeling of excellent craftsmanship.
Mercedes-Benz CLA
Sure, some E-Class drivers look down at this "four-door coupe" as not being a true Mercedes, but it wears the same three-pointed start on the grille.
You might not find all the same amenities, but you should find enough to make the CLA a compelling option. Plus, the exterior design is undeniably sleek.
Acura ILX
One of the least expensive entry level luxury cars, nobody should be fooled into thinking the ILX is anything more than a dressed-up, last-gen Honda Civic.
That doesn't mean you shouldn't buy one, because plenty of shoppers are. After all, it's a reliable vehicle and a major upgrade from a Honda. Take one for a spin and see if you think the price isn't justified.
Lexus IS
Not everyone is a fan of the current Lexus design language, especially that rather prominent spindle front grille. If it doesn't bug you, the IS packs a serious value punch.
Not only will you enjoy bullet-proof reliability, the car can be pretty fun, depending on which trim you choose. Lexus has also upped its game for interior quality and luxury, so you won't suffer in that respect.
Cadillac ATS
Available as a sedan or coupe, the Cadillac ATS now features a sleeker and more toned-down design.
The new badge also has a more youthful appeal, matching what a blast this car is to drive. Even if you opt for the smallest engine, be prepared to have plenty of fun on the road. Interior quality is also likely better than you're expecting.
Infiniti Q50
While everyone else is opting for German brands or a Lexus, dare to be different with an Infiniti.
The Q50 pushes the Infiniti brand to a new level of overall quality, plus it's entertaining to drive. Of course, the base engine feels a little anemic, but if you upgrade to the V6 or hybrid, the car transforms into a little beast.
Volvo S60
The 2018 S60 is an old-school Volvo, meaning it hasn't gone through the makeover that's sweeping the lineup.
That means it's less expensive than the upcoming 2019 model will be, but we don't know by how much, yet. To be honest, the interior feels a little cramped and has some cheap components. Handling is passable, and acceleration is strong, especially if you get the R-Design, which pushes the price way up. Waiting for the 2019 model to hit could be a wise move.
Lincoln MKZ
Like the S60, the Lincoln MKZ hasn't gone under the knife for its transformation. That means you get an interior that feels a little on the cheap side, plus performance that doesn't feel refined.
Going for the twin-turbo V6 engine pushes up the price quite a bit, but it amps up the fun factor just as much.
Audi A3
This little sedan looks like the rest of the Audi lineup, literally. Trying to tell different Audi sedans apart from each other from a distance is a challenge.
On the plus side, people might think you own an A6, so this car could be quite impressive.
Like other Audis, it handles excellently and has solid acceleration. The backseat is cramped, as is the trunk. If you want the kind of safety equipment most associate with the Audi brand, you'll have to get the top-of-the-line trim.
Tesla Model 3
If you don't already have a reservation for a Tesla Model 3, good luck. If you do have a reservation, good luck.
While the price can skyrocket in a hurry, and the interior is famously stripped-down, so far the few that are out there have generated glowing reviews. Time will tell if this budget-friendly Tesla lives up to the company's reputation.
Jaguar XE
Driving a British luxury sedan is impressive, so this one will turn heads and make people notice.
The Brits really know how to build a nice interior, even if the onboard tech is a little dated. Those comfy seats and excellent cabin insulation will make you forget any drawbacks.
Speaking of those, there's really nothing exciting about driving the XE. If you don't care about that, this sedan could work.
Genesis G80
Dare you try a new brand? Genesis is the luxury offshoot from Hyundai, but it wants you to forget about that. The Koreans have turned out an impressive sedan with the G80, even if it looks a little generic.
Genesis is obviously feeling out what it's about as a brand. What you do get is a great array of standard features, plus a car that feels firmly planted on the road. Even the base engine doesn't seem to strain when you accelerate hard. If you're a risk-taker, the G80 isn't a bad bet.
You May Also Enjoy:
2020 Mercedes-Benz CLA 250 4Matic: Drive Well for Less