Test Drive: 2020 Volvo S60 Polestar Engineered
Over many years, I've found it's Volvo that builds some of my favorite winter driving machines like this 2020 Volvo S60 Polestar Engineered. Mostly because they perform wonderfully in bad weather and usually come with some of my favorite winter-busting features that anyone's putting into cars these days.
That's, especially when it comes to seeing, and being seen.
For instance, Volvo headlights are typically amongst the best I ever get to use. And since daytime driving in winter can be very hard on your eyes, a nicely-done lighting system is a real treat when the sun goes down, since the more work the headlights do, the less straining your eyes need to do to see detail up the road in the dark. This helps fend off eye fatigue and improve your safety, and vision comfort.
The wipers work to similar effect. Instead of spraying from a remote-mounted nozzle, the wipers on Volvos like this 2020 Volvo S60 Polestar Engineered directly wet the glass just ahead of the blade, and they only spray on the upward stroke—giving you a clearer view faster, while wasting no fluid. This setup is more efficient and higher performing, and that's a common theme with this car that we'll be talking about more, soon.
Drivers take it in from the signature Volvo cabin, which among other things is easy to appreciate if you like an interior whose design is focused on the materials and shapes, not the gadgets and buttons. It's elegantly and simply luxurious, and by keeping the look simple and tidy, it's easier for you to stay focused on the road ahead, which is important in all driving, especially in wintertime.
My tester was the 2020 Volvo S60 Polestar Engineered—the highest-performing Volvo model and one built to thrill drivers with massive Polestar Brembo brakes, enhanced power output, and a re-tuned suspension with Ohlins dampers that drivers can mechanically adjust with the flick of a dial on the shock tower, just like a race-car. Polestar's signature gold accenting is applied generously to dial up the visuals, and there's even added structural bracing applied because, well, the stiffer the better.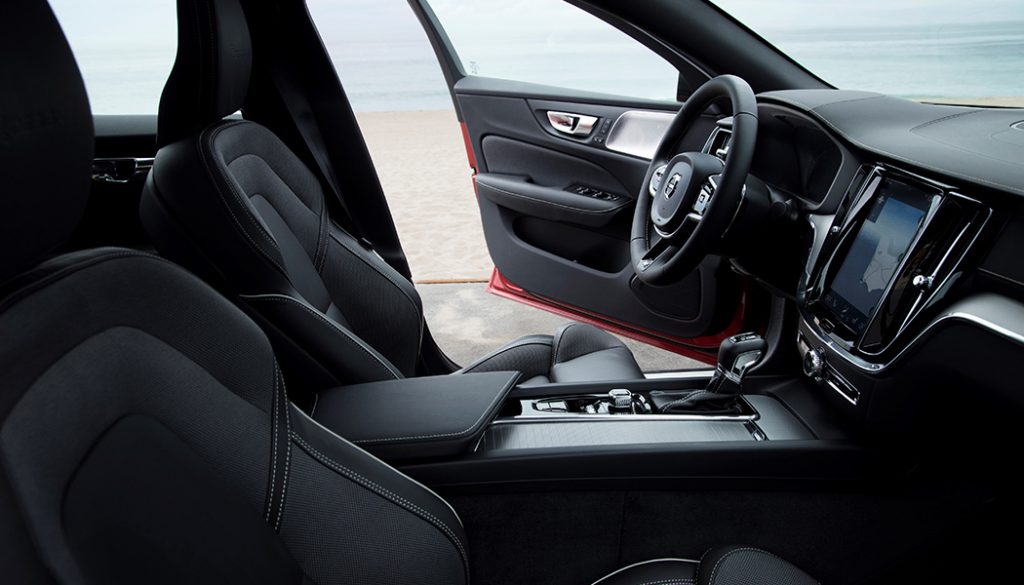 Plug-In Power
Like all of the fastest Volvos lately, the 2020 Volvo S60 Polestar Engineered is also a Plug-In Hybrid.
As such, you can plug the car in to recharge its drive battery, enabling a few dozen miles of all-electric driving per charge. This can get you totally off of fuel for your daily commute or errands, for instance.
But unlike a full electric, there's also a gasoline hybrid engine that automatically kicks in once you've used up that electric range. When it does, you can go hundreds of kilometres more, and it's all totally automatic.
In a way, the 2020 Volvo S60 Polestar Engineered is like an electric car for shorter trips, and a conventional hybrid for longer ones. And remember: despite the short-range all-electric capability, you never have to plug this car in. If there's gas in the tank you're good to go.
Drivers might select the PURE drive mode for maximum electric drive, where stored power is used to whisk you along in magical silence, and with the utmost of smoothness and refinement. Here, this go-fast S60 is a relaxation chamber. Since performance is limited in all-electric driving, PURE mode is best suited for the sort of driving where your throttle inputs are light, and when you aren't in a major rush.
And if you are in a major rush, just spin the drive mode dial down to POLESTAR ENGINEERED mode, which re-calibrates the driveline for maximum action. The 2-litre straight-four hums to life. It's both turbocharged and supercharged: a small engine with two power-adders that's good for about 315 horsepower on its own.
But the noiseless electric system is also in play as a power-adder to further boost the thrust from under the hood.
That's four cylinders, 1 turbocharger, 1 supercharger, and 1 electric motor that handles driving the rear axle. Add it all up? You get 415 horsepower and the better part of 500 pounds of torque. That's good for 0-60 in about 4.5, just a tick behind, say, a BMW M3. Very solid performance, and a relatively modest fuel bill if you even need to use fuel at all.
Electrified Fun
So, here's a sporting luxury sedan that accelerates like a monorail, a full-electric cruiser that never makes a peep, or a punchy hybrid that'll whiz you through your day using minimal amounts of gas. It's all up to the drive mode you select, and the position of your right foot.
Full throttle acceleration is remarkable: response is startlingly immediate with the on-demand shove of the electric motor, the acceleration is very quiet, very powerful, and the sensation is that of a giant and swelling power curve that sails the 2020 Volvo S60 Polestar Engineered down the road.
My biggest smiles in this car came from the way all of that hardware and electrification comes together at the tips of your fingers and toes. The AWD system claws through snow and ice, and with the all-electric rear axle, it can respond more immediately and precisely than a mechanical system constrained by clutches and gears. Sportier drivers will quickly learn to appreciate having so much on-demand torque available at the rear axle, especially on winding snow-covered backroads.
The steering is heavy, the ride feels sporty and solid and dense but all without bashing your spine to kingdom come, and you can fiddle with the dampers to set that up however you like.
Rapid consumption of straight stretches and corners, including those covered in snow and ice, is a real thrill ride thanks to the beautiful combination of precise, electrically-enhanced AWD and that heavy and refined and athletic feel to the steering and suspension.
Normally, something with this much grip and bite and thrust is much noisier and harsher when you work it hard. You've got authentic sports car moves, but quieter, smoother, and more comfortable. This is a fabulous job blending luxury and performance off of one another.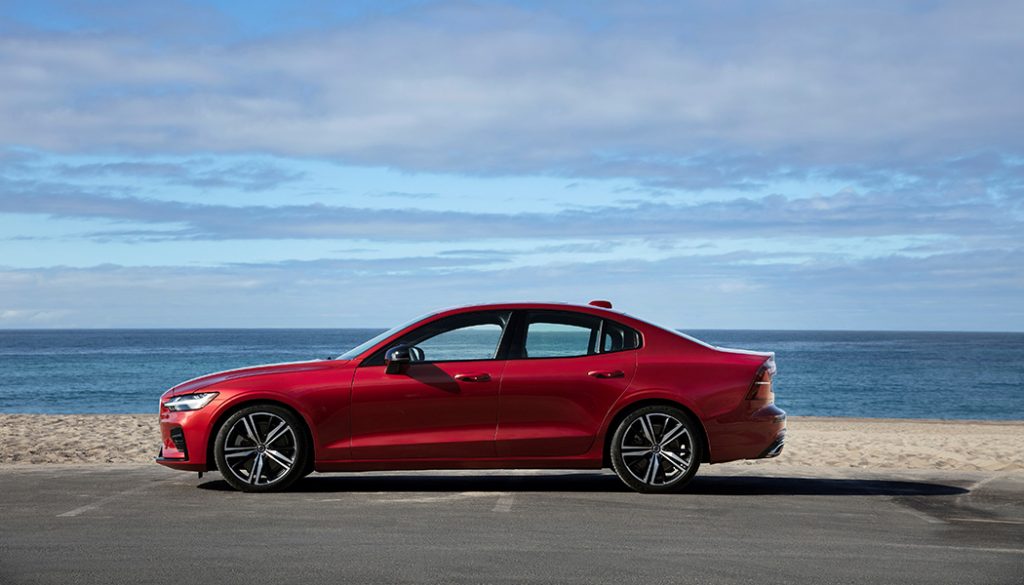 Charged-Up Luxury
You've got roomier options for your dollar. I found S60 comfy snug, but it's not super-duper stretch out roomy on board. Four average-sized adults will be comfortable but taller or more claustrophobic passengers may wish for more space.
I wished for more storage space, too—the centre console is an inch deep at best, has no room for my larger-sized smartphone.
The vertically oriented touch-screen interface is fairly slick but will make some users swear as they get used to it. It can feel a bit quirky, and I wished the Android Auto system was a bit more reliable on my test drive too.
Safety features, and this car has ALL of them, worked very nicely, reliably, and consistently– which makes them easier to trust, and I like that. If road lines are visible, you can summon Pro Pilot Assist, which can auto adjust cruise control speed and braking, as well as steering inputs, towards a safer and smoother drive.
The camera system makes for a safer drive too—provided the lenses are clear, you can see a 360-degree view around the car with high-resolution graphics that look top of the line.
In all, the 2020 Volvo S60 Polestar Engineered is a remarkable driving experience defined by remarkable electrified thrills and refinement, wrapped up in one of the most distinctive bodies in the segment, and served up with one of the most distinctive interiors in the game.