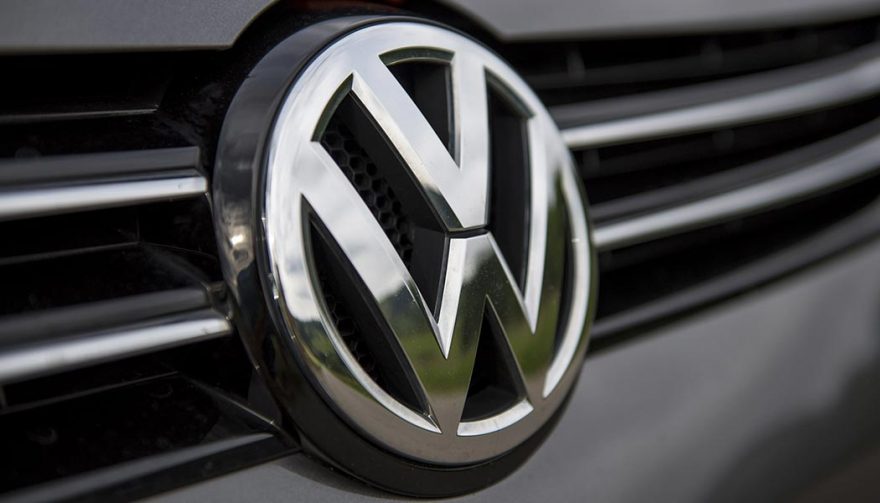 With Dieselgate, Volkswagen could go up in a cloud of smoke
Experts Predict Volkswagen Won't Survive 'Dieselgate'
Experts are predicting Volkswagen won't survive the emissions test cheating scandal dubbed "dieselgate."
Late last week the US Environmental Protection Agency accused the German car manufacturer of installing software in almost 500,000 of its diesel cars that allowed them to cheat emissions tests.
Volkswagen later admitted that the software, which detects when the car is being tested and only then activates its emissions control system, is installed in 11 million of its vehicles around the world.
According to the EPA, when these vehicles' emissions control systems are turned off they produce up to 40 times more pollution than is permitted in the US under the Clean Air Act.
Volkswagen shares have plummeted and CEO Martin Winterkorn has resigned, with Porsche CEO Matthias Mueller taking his place. The rest of the C-suite could be on the chopping block, too.
Various commentators are calling this the beginning of the end for Volkswagen. While it could pull through financially despite potentially $18 billion in fines in the US alone, its reputation may be damaged beyond repair.
The Financial Post's James Quinn writes that the resignation of top executives won't be enough to save the car manufacturer's image, citing the 10-day news rule.
The rule, which media advisers of former President Bill believed in, says that 10 days is the longest the media will lead with one story before moving on.
"Come day 11— and it will come — the inner workings of the German car giant's emission development department will remain front page news.
"As such … Volkswagen, a company responsible for selling one-in-four cars in western Europe, will not survive."
Matt Hardigree of Gawker Media's Jalopnik agrees.
He writes that among other nails in the coffin, including Volkswagen specifically advertising its diesel engines as "clean," there is no fix to this problem that will keep both customers and regulators happy.
You May Also Enjoy:
Beetle Land Speed Record A Magnificent Distraction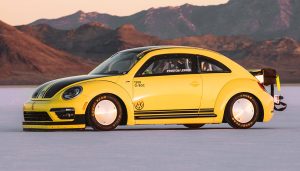 Related Search Topics (Ads)
Ensuring the vehicles' emissions meet US requirements will likely "make the cars slower and less efficient."
"That's a fix that'll make regulators happy, but it's going to be pretty terrible for customers. The resale values of the vehicle could plummet. Volkswagen is going to face lawsuits. People will no longer trust Volkswagen and, in many cases, these are Volkswagen's best customers."
As well as billions in EPA fines in the US, Volkswagen executives and engineers may also face criminal charges, and dozens of class action lawsuits have been filed against Volkswagen across North America.
Only time will tell if the company can win back the trust of its customers, but so far it's not looking good.
Do you think Volkswagen will pull through this scandal or is it the end of the road for the car manufacturer? Let us know in the comments.