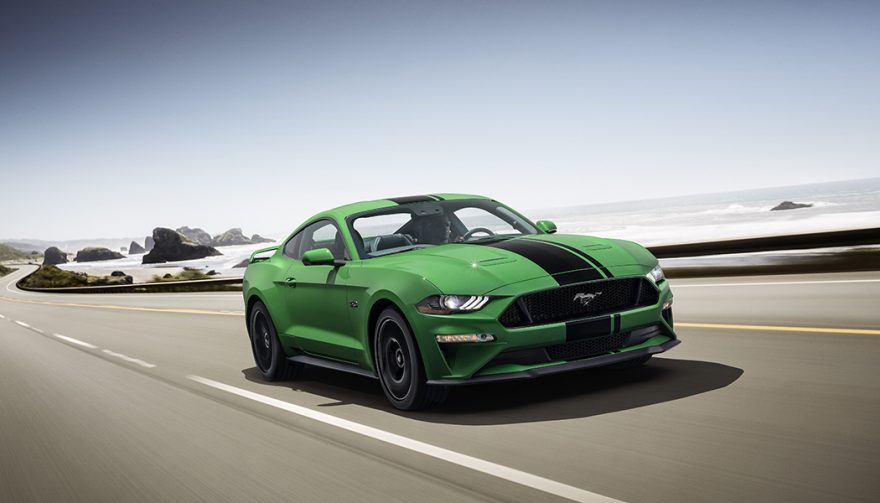 Going fast doesn't have to cost megabucks. There are some hot deals for less cash. Like these, the fastest cars for under $50k
Hammer Down and Hold On: The Ten Fastest Cars For Under $50k
Bugatti Veyron, Ferrari LaFerrari, McLaren 720S – these are all incredibly fast supercars or hypercars. Cars that you'd pin up on your bedroom wall as a kid beside your Christina Aguilera poster. But just like 1999 Christina is nothing more than a dream, these cars will never be a reality for 99.99% of the population. But the fastest cars for under $50K? That's more like it. Most people can eventually make that happen, even if it takes a few years. The question is, which cars in that budget will give you the thrills you want?
These are ten of the fastest new cars you can buy under $50,000. And if we've used quickest and fastest interchangeably, please forgive us. We're sure you won't mind with your right foot planted.
2019 Ford Mustang GT Fastback – $42,040
Unfortunately, $50k doesn't get you into
the GT350. It does buy you the next best thing, the 2019 Mustang GT with
Performance Pack I. And for the $42k you'll spend on this car you're getting an
absolute stallion that's street legal.
It comes with a 460-hp 5.0-liter Ti-VCT V8 that's naturally aspirated. You have a choice between a six-speed manual trans with rev-matching or a 10-speed SelectShift automatic tranny. Go for the 10-speed auto for the best performance – 0-to-60 mph in a ridiculous 3.8 seconds and a pass down the drag strip in 12.1 seconds at 120mph making it one of the quickest cars for under $50k.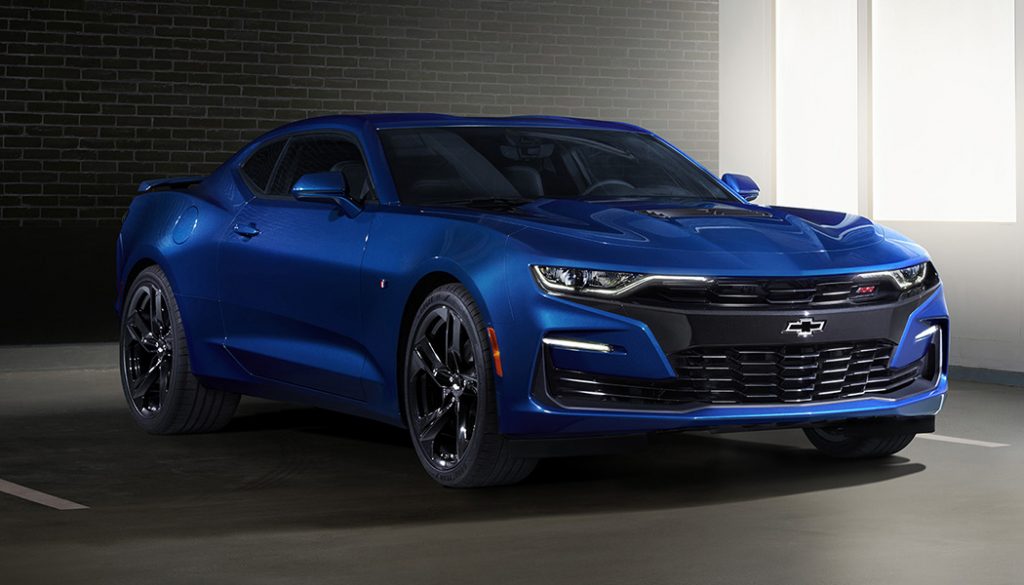 2019 Chevrolet Camaro 2SS Coupe – $44,090
You may not be the biggest General Motors fan in the world, but the Camaro SS can not be ignored. It's surprisingly powerful and fast, which shouldn't be a surprise considering it's a competitive model from the Big 3 pony car wars.
The 2019 Chevrolet Camaro SS is powered by a naturally aspirated 6.2-liter V8 with direct injection and VVT. Its 455 horsepower and 455 lb.-ft. of torque are good enough for 4.4 seconds from 0 to 60 mph with a manual transmission. Grab the 10-speed auto trans with paddle shifters for the base price of $44k and you'll go 0 to 60 in 4.1 seconds and run the quarter-mile in 12.4 seconds at 115.8 miles per hour.
That's pretty quick for a Bowtie under $50,000.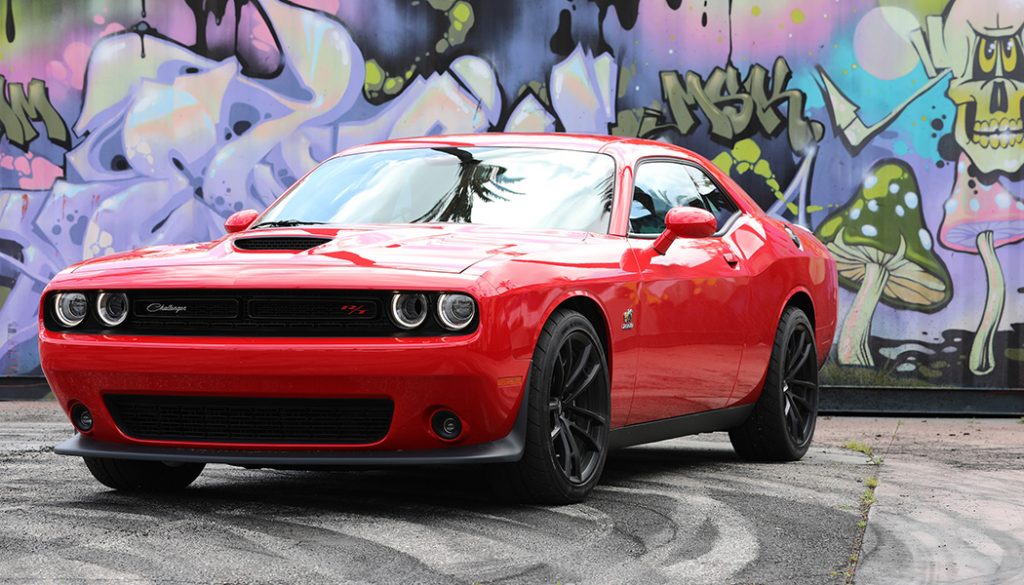 2019 Dodge Challenger R/T Scat Pack 1320 Drag Pack– $47,525
Again, you can't get the top-performing Challenger Hellcat Redeye on the fastest cars for under $50k but the R/T Scat Pack 1320 is close enough for most. This is one of the beastliest muscle cars visually and it's the best performer on our list too.
Its 392 HEMI V8 has 485hp and 485 lb.-ft.
of torque. The R/T Scat Pack trim includes Line Lock and Launch Control for superfast
takeoffs. You could row the gears on your own if you want with a 6-speed manual,
but the 1320 Drag Pack automatically upgrades you to the 10-speed auto trans.
You also get Adaptive Damping Suspension, Dodge Performance Pages, and a 1-year
NHRA membership to go along with it.
Then there are the performance deets. It rockets from 0 to 60 mph in 3.8 seconds and takes down the quarter-mile in 11.7 seconds at 115 mph.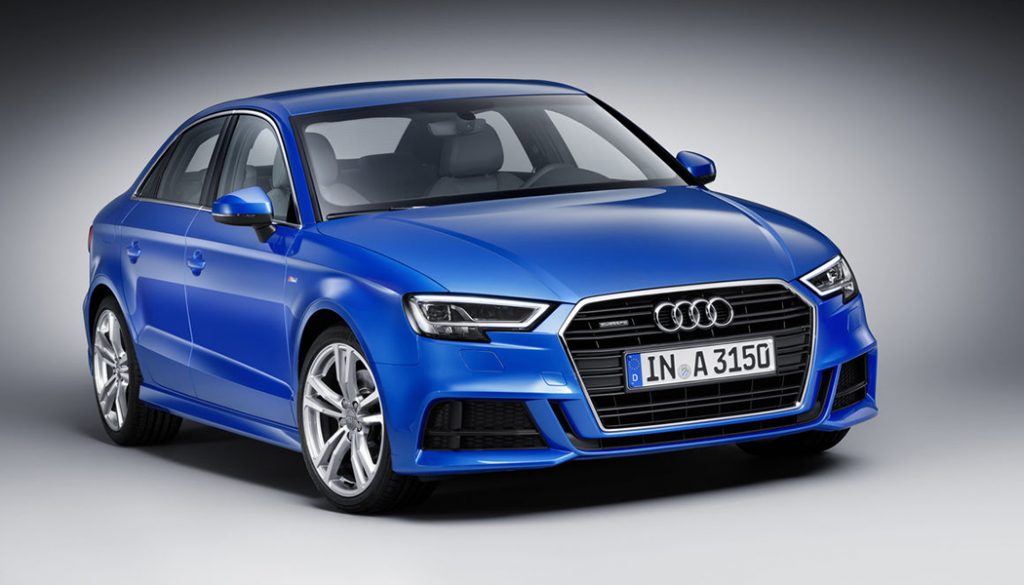 2019 Audi S3 – $44,500
They're fun to drive and sexy in a
sophisticated way, but who would've thought an Audi for under $50k would be
fast? Here we are, the 2019 Audi S3 sedan in the sights. Its 288-hp turbocharged
TFSI four-cylinder engine is surprisingly fleet of foot (or rubber).
Mash the pedal to the metal for a quick 4.6-second zero to 60 time. And it's not the only German car on our list of the fastest cars for under $50k, either.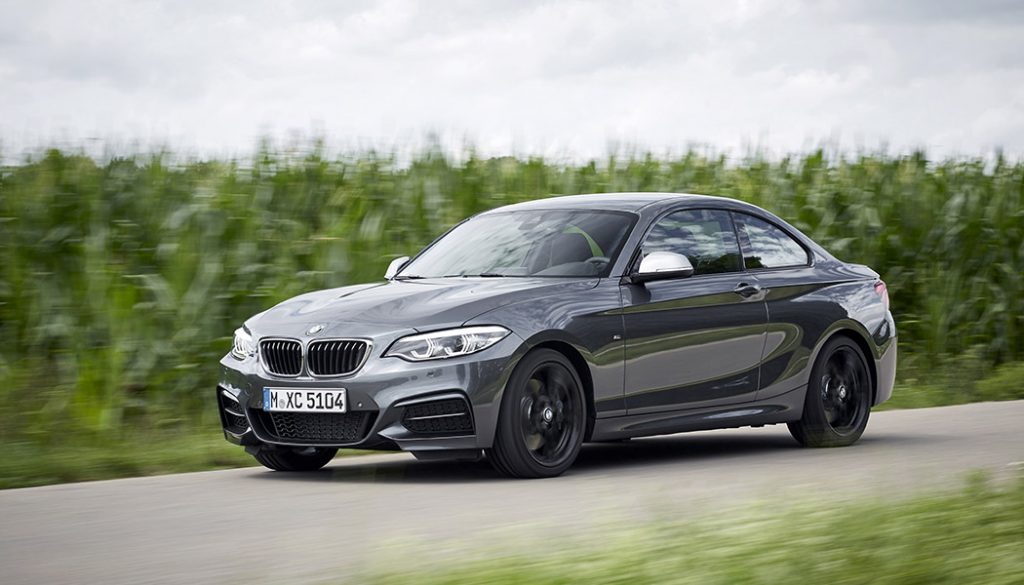 2019 BMW M240i xDrive Coupe – $47,800
Say what you will about Bimmer drivers
(most of it is rude!). But for less than $48,000, you can drive a German luxury
car that exceeds your performance expectations. It isn't just mildly fun to whip
down the city streets. It's fast. Like, mean fast.
Equipped with a 335-hp 3.0-liter BMW TwinPower Turbo inline-6, the M240i with rear-wheel drive can do 0 to 60 in 4.4 seconds. Add xDrive, BMW's all-wheel-drive system, and you've trimmed two-tenths of a second off – 4.2 seconds flat.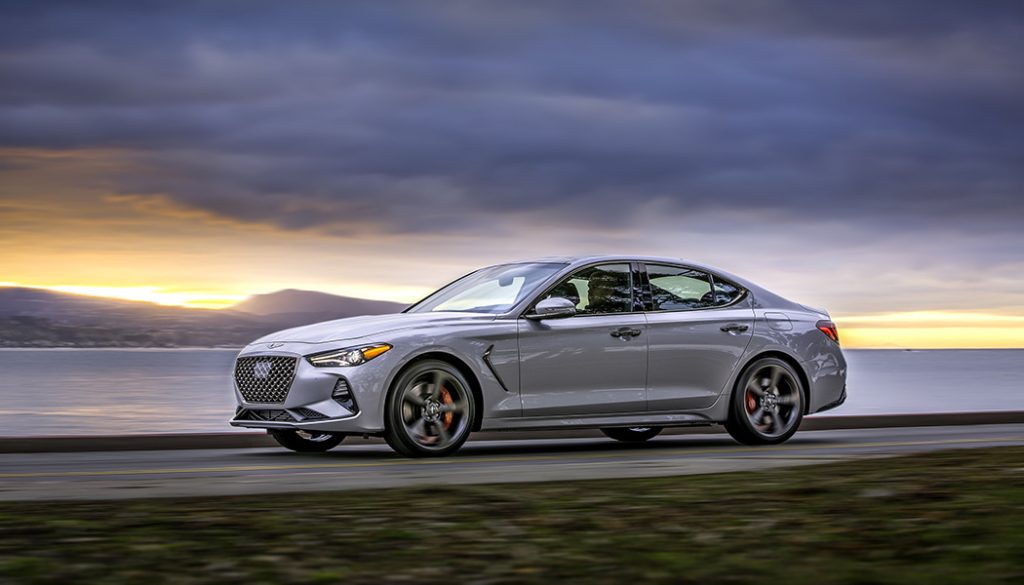 2019 Genesis G70 3.3T – $44,745
The sedan that will sucker punch you to the gut has to be the Genesis G70. Its larger engine option – the 3.3-liter twin-turbo V6, not the turbo 2.0-liter – has bang for your buck in luxury and in performance. Lexicon sound, heated and ventilated leather seats, navi and more are included in the full meal deal.
But that twin-turbo V6… oh my. 365 horsepower, limited-slip diff, and 8-speed rev-matching auto transmission with paddle shifters fling this thing to 60 in 4.7 seconds It pulls the quarter-mile in 13.2 seconds too putting it on this list of the fastest cars for under $50k.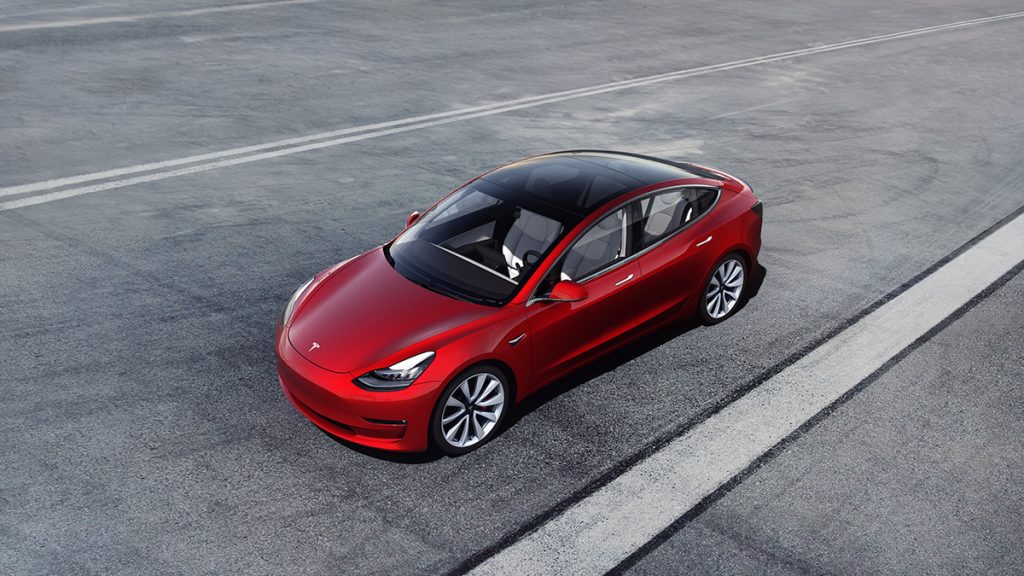 2019 Tesla Model 3 AWD Performance – $46,315
Work with me on the Tesla option. If you look at EV incentives, the Model 3 AWD Performance trim fits. We all know more than we need to about the company and Mr Musk, but the car stands up on its own four wheels. 473 horsepower between its two electric drive motors doesn't quite make it the most powerful on our list, but the 471 lb.-ft. of torque available from 0 RPM outdoes them all.
Lay into the accelerator (can't call it a gas pedal) for a 0 to 60 mph time of 3.2 seconds and a top speed of 162 mph for this silent entry on the fastest cars for under $50k.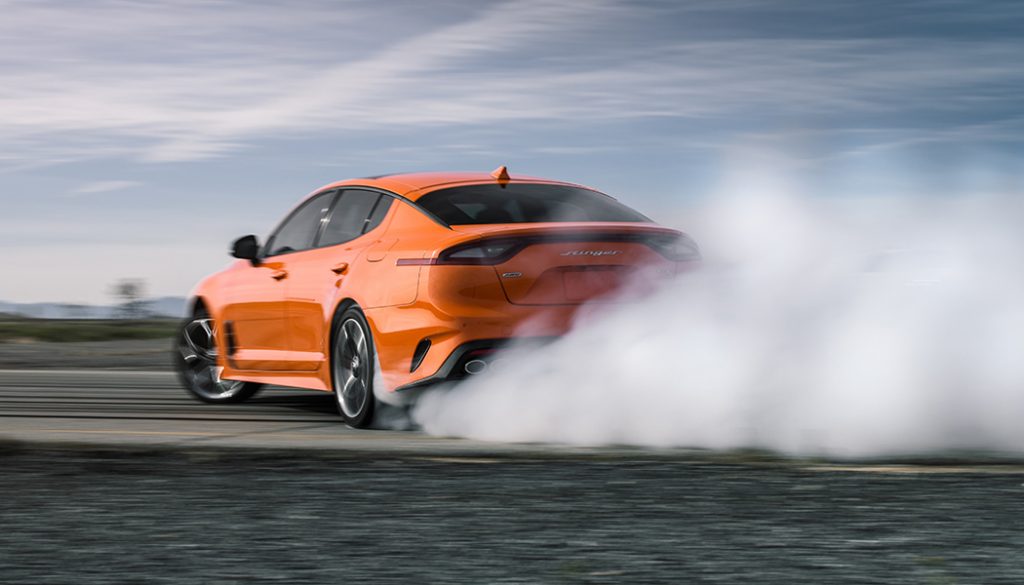 2019 Kia Stinger GT1 – $45,300
Get used to the thought of paying nearly
$50k for a Kia. That's where the brand is headed. With the Stinger GT1, it's
well worth the money. And if the 3.3-liter twin-turbocharged engine sounds
familiar, it's because it's shared with the aforementioned Genesis G70.
In fact, the Kia Stinger GT1 has the same
0-to-60 time as the Genesis G70 3.3t – 4.7 seconds.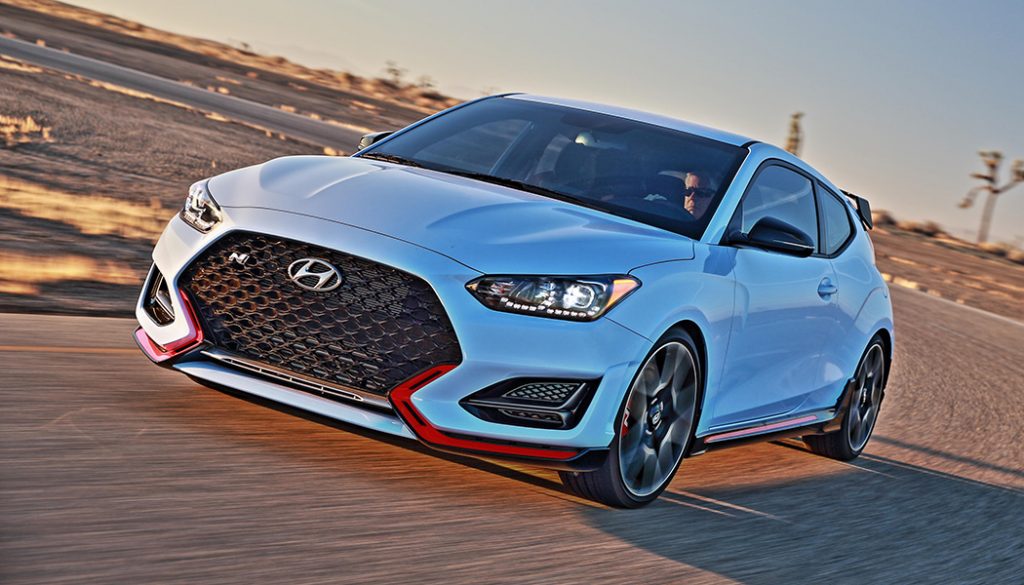 2019 Hyundai Veloster N – $29,930
Want a value proposition to consider? The 2019 Hyundai Veloster N comes in under the $30k barrier. Maybe it's a little funny-looking with its three-door high-hatch design but you'll have the giggles in the driver's seat. With the Performance Package, the Veloster N's 2.0-liter turbocharged four-banger spools out 275 horsepower. Rowing through the six gears in its rev-matching manual tranny, you'll get to 60 mph in just 5.2 seconds.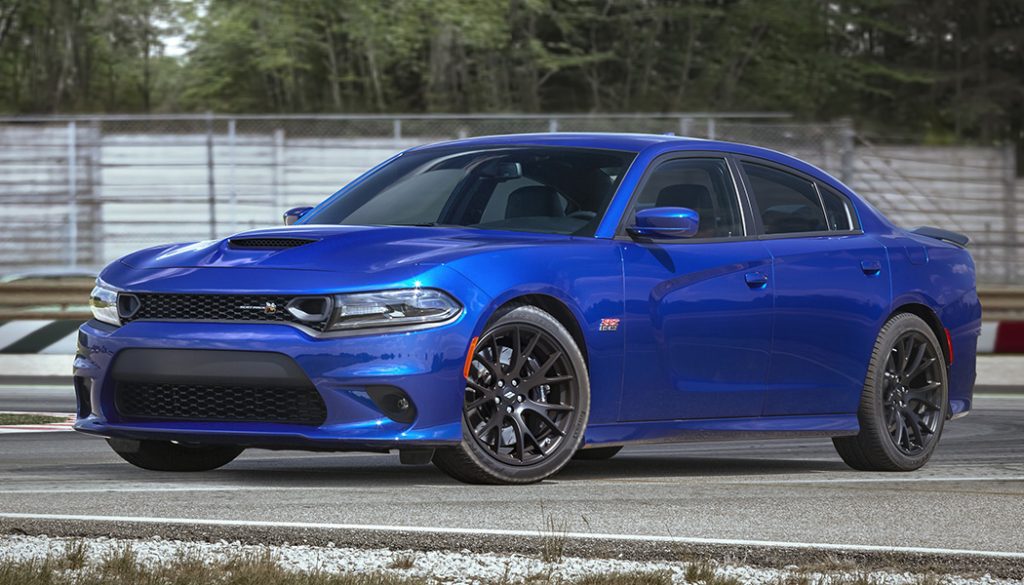 2019 Dodge Charger R/T Scat Pack – $41,490
It's almost like cheating to use another
Scat Pack model, but it's different enough that it's worth the mention. The
Charger R/T Scat Pack has the same 392c.i. V8 as the Challenger and an identical
transmission. But because it's a family sedan that hasn't been track-readied
like the 1320 edition, its performance is less impressive.
The 485-hp 6.4-liter HEMI V8 moves the Charger from 0 to 60 mph in 4.5 seconds.
Don't worry, you'll get the kids to soccer on time with any of these fastest cars for under $50k. Of course, you'll want to use all this speed responsibly. You don't want the most tickets for under $50k either!