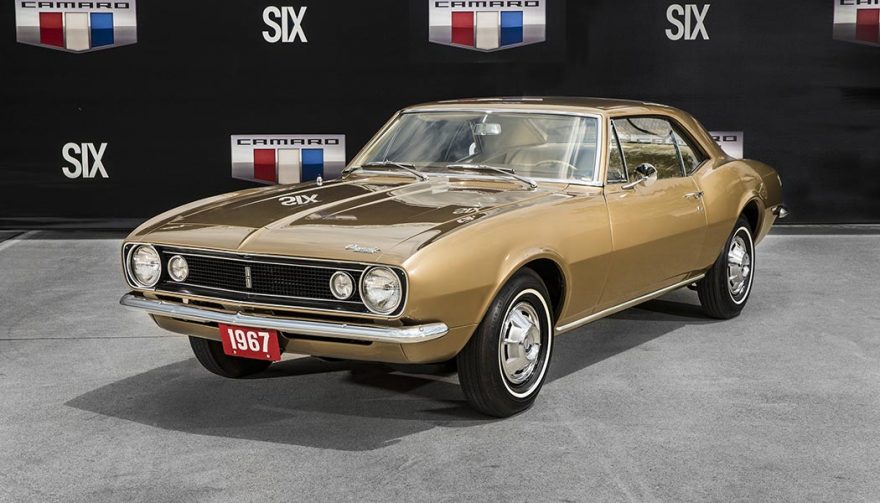 This Camaro has the 001 VIN number. It is the first of 52 prototypes built by Chevrolet in 1966.
First Camaro Built On Display At Dream Cruise
If it's the third Saturday of August in Detroit, it's time for the Woodward Dream Cruise! This year, the annual classic car event celebrates the 50th anniversary of the Chevrolet Camaro. To mark the occasion, the very first Camaro produced will on display in an illuminated glass case. Mark Gessler, President of theHeritage Vehicle Association, said, "
This first Chevrolet Camaro launched one of the greatest rivalries in automotive history with the Ford Mustang. That rivalry is still alive and well fifty years later, and we are here at the Woodward Dream Cruise with a public exhibition to celebrate where it all began."
This first 1966 Chevrolet Camaro is owned by 18-year-old Logan Lawson from Hutchinson, Kansas. He found the car online in Oklahoma a few years ago. Logan's father inspected the car and they made the purchase. They researched its origins before restoring the special pony car to its original 1966 specifications.
This Camaro Has a Wild History
This Camaro has the 001 VIN number. It is the first of fifty-two prototypes built by Chevrolet. Forty-nine were from the Norwood, Ohio plant including this one. Three more were produced in Los Angeles.
Its build options included only seat belts, wheel covers, and whitewall tires. This car has been through a handful of owners in its five decades. It started out as a base model with the standard 140-horsepower, 230-cubic-inch inline-six, but was later converted to a drag racer.
Researcher Jamie Schwartz contacted all the previous owners to fill in the vehicle history.
You May Also Enjoy:
Chevrolet Surprises Everyone With the New Camaro ZL1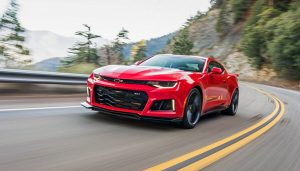 Related Search Topics (Ads)
Golden Anniversary, Gold Paint
The Granada Gold paint job is a color GM often used on its early production cars. This unique car has its original color back in time for its 50th anniversary. Fittingly, the 50th anniversary is known as the golden anniversary.
Historic Popularity
The Camaro is one of the most popular collector cars of all time. This '66 is a perfect example of the first generation. Of more than a million collector cars insured in the United States alone, the Camaro is the third-most popular. It's led only by the Chevrolet Corvette and the Ford Mustang.