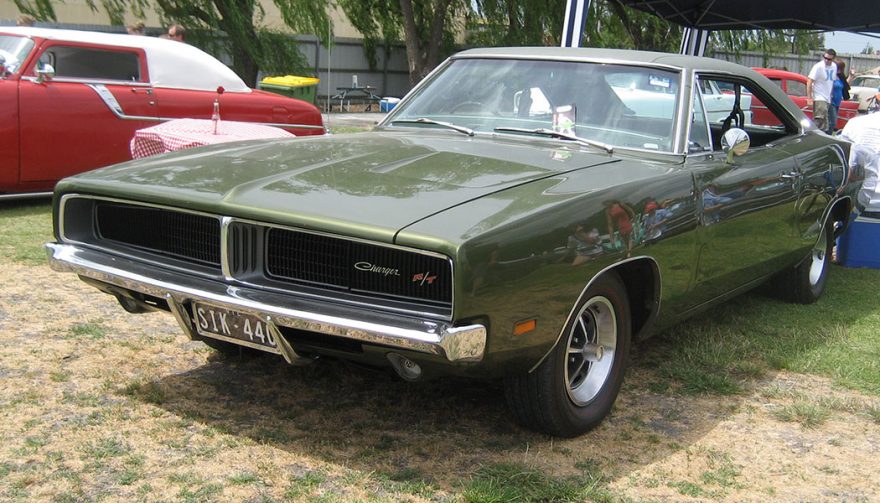 The Dodge Charger R/T 440 is a favorite vintage muscle car
America's 10 Favorite Vintage Muscle Cars
Have you ever wondered what the favorite vintage vehicles in America are? We wondered too, and tried to find out. We investigated all manner of websites and all manner of car boards trying to determine what Americans want in terms of vintage vehicles. We came up with more than 200 vehicles. So then we had to break it down, and that wasn't easy.
Everyone has a preference. We found advocates for everything from the various incarnations of the Ford Torino to, believe it or not, the lowly Gremlin. It wasn't easy assembling this list, but one thing we did discover is that overwhelmingly, the preference is for muscle cars. Accordingly, we're basing this list on vintage muscle cars, because no other category even came close.
Here we count down the top ten based on what we've been able to determine from various sources. These are the cars that are most desired by aficionados of classic cars.
10. Plymouth Roadrunner
The Plymouth Roadrunner was introduced in 1968, and was manufactured for about 12 years. As you might expect, it was marketed with Wile E. Coyote's image, and the horn featured the Roadrunner's ubiquitous "Meep Meep." But don't let the cuteness fool you. The Roadrunner could go 140 miles an hour and you could order a 426 CDI Hemi rated at 452hp that would allow the car to hit a quarter mile in just thirteen and a half seconds.
9. Buick GSX
If you grew up in the 1960's, you probably remember the Buick Skylark. It was a popular medium-sized car. The GSX was Buick's very late entry into the Muscle Car market following less than spectacular sales late in the 1969 model year. The GSX was Buick's answer to Pontiac's GTO Judge, Oldsmobile's 4-4-2 W-30, and Plymouth's HemiCuda.
This beauty was actually able to hit a quarter mile in just 13.38 seconds.
View on One Page
You May Also Enjoy:
Hemi Engines: The Monster Motors in Muscle Cars