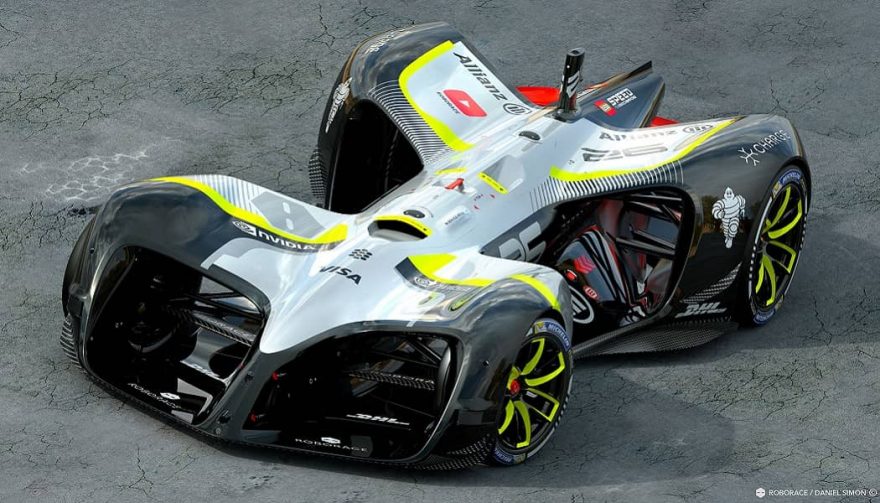 The Robocar is Roborace's electric, self-driving racecar
First Electric, Self-Driving Racecar Hits the Track
The world's first electric, self-driving racecar is the result of carmakers always tring to one-up each other.
That's never been more so than today, in the battle to develop the "car of the future." And despite major investments by car companies like Ford and Audi, it looks like Roborace has captured a significant win.
In Barcelona, at the 2017 Mobile World Congress, Roborace had the Robocar on display for the world to see. The Formula One-inspired electric car boasts a top speed of 199 miles per hour. That comes from four 300kW electric motors and a 540kW battery onboard the slick vehicle.
Those motors and batteries are supplied by Roborace's sister company, Charge. They both share a CEO, Denis Sverdlov.
Robocar Powers a Change
Autonomous technology is nothing new, but artificial intelligence in vehicles is. The Robocar integrates the Nvidia Drive PX2 brain, capable of performing 24 trillion computations every second.
Robocar is the first vehicle to successfully incorporate deep learning abilities in a vehicle with the Nvidia AI system, but it can't do it all on its own.
You May Also Enjoy:
Tesla Is Worth More Than GM and Ford. How Did We Get Here?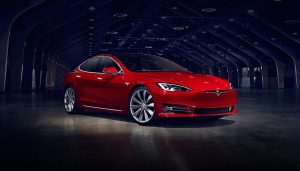 Robocar uses input from five LiDAR sensors, 18 ultrasonic sensors, six AI cameras and GNSS positioning to position itself with pinpoint accuracy. With all of the inputs working simultaneously, Robocar has 360-degree situational awareness around the vehicle.
It's because of this awareness that Robocar can perform its autonomous duties.
Not Every Design is a Winner
Sverdlov's Charge has previously worked on autonomous technology for a delivery vehicle, known as the Charge. It's major success point is in manufacturing, where one person can assemble a single truck in four hours. A team of 10 people can put together a fleet of 10,000 vehicles in one year.
But mistakes happen. A previous Roborace project, Devbot, didn't go so well. During a high-speed Formula E competition in Buenos Aires, a Devbot crashed after misjudging a corner at 116 miles per hour.
The accident reveals that autonomous technology and artificial intelligence in vehicles has a long way to go. Development is ongoing, and massive financial injections from carmakers like Tesla, Ford and Audi will all but guarantee its eventual success.
One side note: is a Formula One-style race between AI cars exciting to anyone? The attraction to racing seems to be the danger that results from human error. With that factor removed, is it just cars driving on a track?