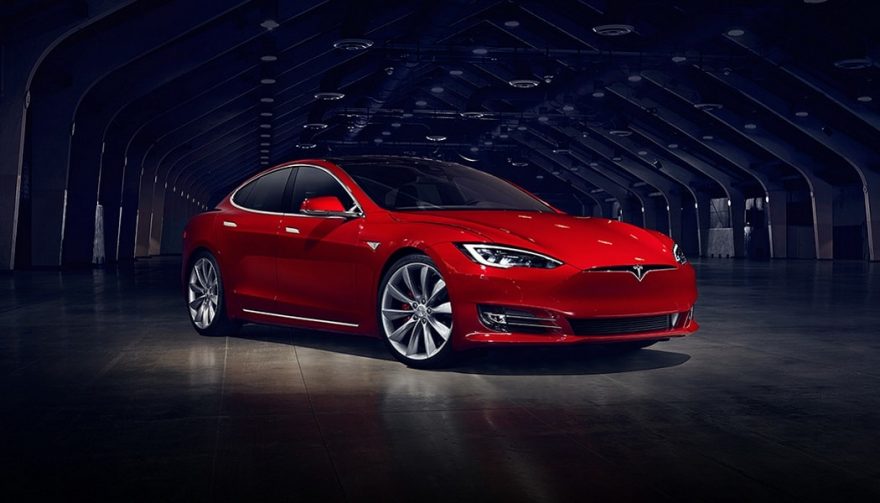 Tesla Inc. is riding a financial wave on the highly anticipated Model 3
Tesla Is Worth More Than GM and Ford. How Did We Get Here?
How much is Tesla worth? Well, depending on how you read the numbers, Tesla Inc. is now worth more than Ford and GM.
Last week Tesla made headlines when financial analysts pegged the electronic car manufacturer's market cap at $49.1 billion, more than Ford.
But Tesla's fortunes continue to climb. On Monday, April 10, as Tesla stock closed at $50.9 billion, the "boutique" automaker surpassed General Motors.
How is it possible that the California automaker can now be considered the most valuable U.S. company?
Before you think this is all just Wall Street bunk, you need to understand what's driving Tesla stock prices through the stratosphere.
Model 3 Factor
As Tesla prepares to launch the Model 3, it's poised to break into the mainstream auto industry. The automaker could be a volume player, instead of a more boutique brand. That means more market clout, more respect and big profits.
We've seen production-ready examples of the Model 3 for a few weeks now. Those cars are rolling off the actual production line. Tesla's ready to start churning out Model 3s.
So much for not launching products on time any more. That factor alone is impressing investors, and the market is responding with a surge in value.
But wait, there's more.
Model X Factor
While the Model 3 launch is feeding into the market frenzy surrounding Tesla, there's more to it. During the first quarter of 2017, the automaker sold about 25,000 cars. Those are good numbers for electric car sales.
But that"s a fraction of what some automakers deliver in a quarter, but it was good enough for a whopping 69 percent increase year-over-year for Tesla.
You May Also Enjoy:
Should You Buy a Tesla?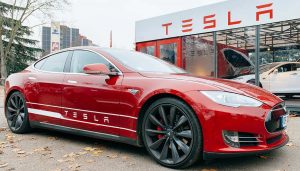 Related Search Topics (Ads)
The Model X was the driving force behind the surge in sales. The electric crossover racked up 11,550 sales, versus about 13,450 for the Model S.
Even more impressive is the fact that supply for the Model X was constrained. Had Tesla made more, they probably would have sold.
At one point, people called the Model X a niche product in a niche segment. That's proving false. Thanks to an unquenchable thirst for crossovers, the vehicle will continue to capture big sales numbers, maybe even more than the Model S. Considering the Model X is a potential cash cow, that's music to investors' ears.
The Risks
Tesla's approach to launching the Model 3 is one of the company's biggest risks. Instead of a drawn-out testing phase like what other automakers do, Tesla's just putting it out there.
In the past, Tesla has been bad about hitting deadlines. The Model S was late to market, as was the Model X.
Launching the Model 3 on time is critical, but so is getting the car right. After all, Tesla can sell a bunch of affordable electric sedans, but if they're lemons, the brand's reputation will suffer.
While skipping beta testing certainly is troubling from a consumer standpoint, the advancement of technology could be Tesla's saving grace.
Remember the Model X door fiasco? Tesla fixed the issue without recalling a single vehicle. Using over-the-air updates, the automaker tweaked the software and the problems were gone.
Tesla pushes out these kinds of updates all the time, adding more functionality to its cars, and ironing out wrinkles.
Will early Model 3 owners appreciate being guinea pigs? According to a recent JD Power study, no. It concluded that Model S and Model X owners consider themselves to be trail blazers.
They're wealthy, because who else can afford the vehicles? That means their Tesla is often one of several vehicles they own. If it breaks or needs an update, they just hop in the Bimmer or Bentley and drive that in the meantime.
Tesla has given Model S owners priority ordering status – a wise move. The brand's biggest fans will help test the vehicle and be patient about fixes.
Market Leadership
Perhaps the most important factor in Tesla's huge valuation increase is its perceived position as a market leader. While other automotive CEOs are making excuses about why they're not pushing electrification more, Elon Musk is doing it. Competitors are facing more pressure to do the same.
Love him or hate him, investors view the guy as a leader. They see Tesla in the same light.
Sure, Porsche, Daimler, BMW and GM might pass up Tesla in the EV space one day. Ford announced its latest billions-of-dollars investment in electric.
But that's not happening right now. Until it does, Tesla will enjoy this market leader position, and the benefits that come with it.