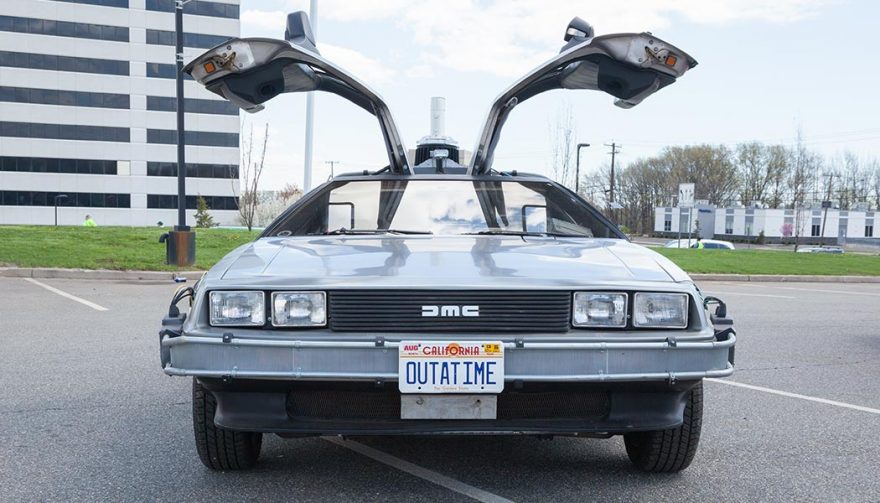 The Delorean from "Back to the Future" could be a futuristic car that becomes reality
Will Futuristic Vehicles From Movies Become Reality?
Movies make handfuls of money drawing us into the 'Land of Make Belief'. It's a beautiful land where relationships are perfect, everyone lives in a beautiful house, and everyone lives happily ever after in the end.
The 'Land of Make Belief' is also a place where the future is foretold in many cases. It rings true for the automobile world as much as it does for the characters that portray the wonderful Disneyesque life.
Movie vehicles have a way of introducing technology that becomes reality years and even decades in the future. Whether that's because the real world is mimicking the sci-fi ideas on the big screen or those ideas were born elsewhere, some futuristic vehicles will become a reality. And some, well, just won't.
Coming to a Dealership Near You?
Total Recall's Self-Driving Taxi
If you've ever seen Arnie's classic role in the 1990 'B' movie, Total Recall, you've probably tried to push it from your memory. There are very forgettable things in the movie like Arnold's acting, a vacation to Mars, and horrible special effects and costumes. Even the taxi ride is forgettable, but it foretells technology that will actually be under development 26 years later.
Arnold Schwarzenegger hops into a taxi and is surprised to find that the driver is a robot. Unfortunately, the car can't begin driving until Arnold tells it his destination's address. He can't provide an address and the end result is, well, Arnold being Arnold: ripping the robot driver out by the wires and just driving the car himself.
Now in 2016, autonomous or self-driving cars are about to become reality. There are several car makers who are developing autonomous technology including Ford, Lexus, Tesla, and many others. Will autonomous cars take over? Likely not. But they will come to fruition very shortly and become mainstream in just a few short years.
Fifth Element's Flying Taxi
Bruce Willis is a taxi driver in the 1997 blockbuster, Fifth Element. His checkered yellow taxi doesn't stay on the roadway like they do now, but dips, darts, and dodges through the air traffic. The car design is a throwback to classic 40's and 50's sedans but has modern elements like high window belt lines and curvaceous panels. Oh, and it flies.
You May Also Enjoy:
Top Movie Cars of 2016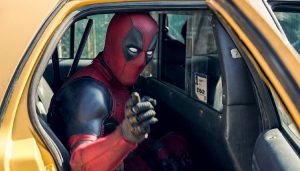 It was just a dream in 1997 for flying cars to become a reality. Now, nearly 20 years later, sky travel is about to become more personal than commercial. Terrafugia is an American company that has built, driven, and flown prototype vehicles that will someday become commonplace. The tiny vehicle is a two-seater that is street-legal to be driven and converts to an aircraft in under 60 seconds. The driver then becomes a pilot, swooping through the air gracefully. The Terrafugia then converts back to a car with wings folded alongside, and parks in your garage just like a car.
Back to the Future II's Hoverboard
Marty McFly, played by actor Michael J. Fox, pulls a hoverboard out and zips through the schoolyard and park, over a water fountain, and down the sidewalk. The hoverboard is nimble and quick, acting very much like a skateboard. Though everyone wanted one, it was common knowledge that the technology simply didn't exist at the time.
What it took was a luxury automaker and nearly three decades to come up with the technology to make it work…in VERY limited conditions. The hoverboard uses superconductors, powerful magnets, liquid nitrogen, and much, much more to make it hover, and only over a surface embedded with magnets to keep the hoverboard levitating. While the technology is still incredibly limited, it provides hope that we may see a mass-production hoverboard in coming years.
Back to the Future's Delorean
In the 1980's, the Delorean DMC-12 was a hot, hot car to own. It was a locally-produced vehicle that made a massive splash in the 1985 film, Back to the Future. The body panels are brushed stainless steel and it features gullwing doors. The interior was rudimentary at best and it didn't have the bold, aggressive styling of other exotic sports cars of its time like Ferrari and Lamborghini. That being said, it's retail price was only $25,000 at the time.
The Delorean made its name as a 'futuristic' car because it could travel through time in the movies. Sadly, there is no evidence currently or even potential developments that indicate time travel will become realistic, and definitely not in a Delorean. That begs one massive question: why is Delorean beginning production of their DMC-12 again?
The Delorean will be produced in small quantities, starting in 2017, and will be the same car by-and-large as the model made in 1981-1983. That's because they have enough parts to manufacture thousands of DMC-12s from parts stored in a warehouse. There may be minor tweaks here and there but the Delorean will be almost 100 percent the same. Apparently there are buyers for them…go figure.
Tron: Legacy's Light Runner
Everyone wants a little extra bling on their sports car, but glowing LED bars might be just a tad over the top. The Light Runner, driven by Olivia Wilde, is a sharply-dressed sports coupe that actually has futuristic potential for development… until it converts to an off-road dune buggy at a moment's notice.
At the risk of over-analyzing a movie meant simply for entertainment, the Light Runner simply wouldn't be able to change on the fly like it does. First, you'd have to come to a stop for the mechanical changes to occur or you'd have to expect catastrophic failure of some kind. Also, it's pretty much totally impossible for wheels to become over-sized like they do in the movie. Any tire that can over-inflate like the Light Runner's wheels do would be sure to blow out with the gentlest of impacts on anything at all.