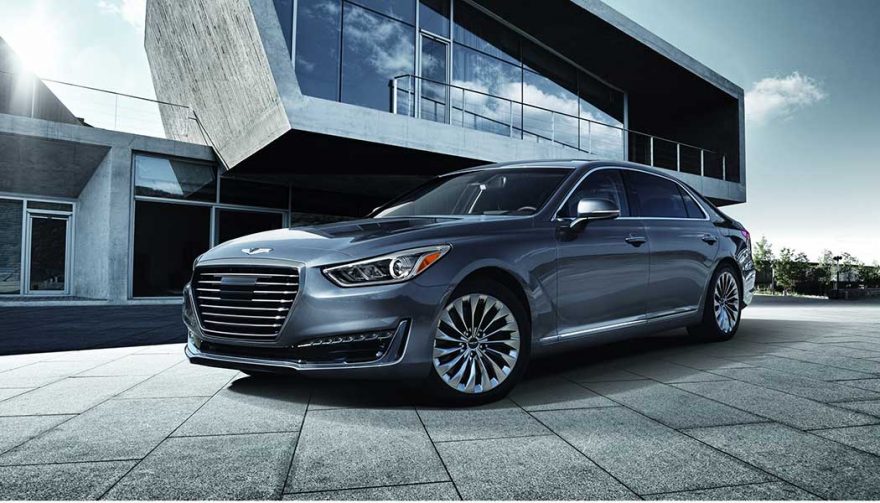 Hyundai Needs to Pull Off Establishing a New Luxury Brand
In case you didn't know, Genesis is the new brand of Hyundai luxury cars. It's made up of the G80 and G90 sedans, which are the Hyundai Genesis Sedan and Equus, respectively.
The big question is can Hyundai convince people it knows how to make genuine luxury cars. To win over shoppers, the company needs to overcome some big obstacles.
No Heritage
Walk into most luxury car dealerships, and you're reminded of heritage over and over. People aren't just buying a vehicle. They're also purchasing some of that proud heritage of the brand.
Mercedes-Benz claims it invented the car (that's debatable). Jaguar points to motorsports victories from decades ago. Porsche has kept the 911 looking quite similar throughout the years.
And Genesis? The only heritage it has is that the Hyundai Genesis Coupe had a starring role on "Burn Notice" a few years ago. Go ahead and laugh, because it's funny. The Genesis marketing team really has its work cut out.
You'll never see a Genesis ad with black and white photos of a G80 winning a race. The car doesn't wear a fancy European crest. Does this mean nobody will buy a Genesis? Of course not.
After all, Lexus doesn't have any of those things, and it's doing fine. But Lexus had to overcome this same challenge. It did that by delivering a level of quality and reliability other luxury brands couldn't duplicate. Genesis probably can't do that, but it must make its own legacy.
Awareness Problems
Many people didn't even know Hyundai made the Genesis. The car was transparent to them on the road, because it didn't have a three-pointed star or white and blue shield on the front. Out of those who knew Hyundai made the car, only a portion have any idea that Genesis is its own brand now, and is no longer considered a Hyundai.
This lack of brand awareness is a problem.
If you don't believe these Hyundai luxury cars have this issue, try driving a G90 around for a week. Most people will have absolutely no idea what kind of car you have, or they'll think it's a Hyundai. Genesis must get over this hurdle if it's to be taken seriously ever.
Outstanding Performance
When people pay a lot of money for a vehicle, they expect it'll perform fairly well. One exception is the Acura ILX. I honestly don't understand why anyone buys that dressed-up and overpriced Civic.
You May Also Enjoy:
Genesis G90: New Gunfighter In The Luxury Corral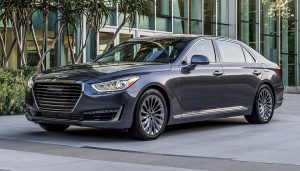 Genesis must deliver the wow.
The G80 and G90 don't do that. Sure, the 3.8-liter V6 and twin-turbo 3.3-liter V6 engines aren't weak, but they don't lay down blistering horsepower or torque figures. The 5.0-liter V8 is better, but many competitors still outmuscle it.
Adding to those problems is the fact both Genesis models don't handle tightly. While all luxury brands have their land barges, or sedans made for comfort more than performance, they also feature sportier options, too.
Most luxury brands have a performance line, like M for BMW or AMG for Mercedes. While Genesis might not be ready to start up something like that, never launching a performance line is how it will become like Acura.
Create some hardcore performance cars, and these Hyundai luxury cars will win some respect. Not everyone buys the M5, but the sedan's reputation has established BMW as a performance brand, even if not all the vehicles it makes rightfully fall into that category.
Excellent Luxury
It really should go without saying that a luxury car needs to be highly luxurious. After all, it can't be like what you get in regular vehicles, otherwise why would anyone pay extra for the luxury brand?
What constitutes luxury keeps changing. After all, it used to be that only luxury models featured air conditioning. More recently, ventilated seats were something you could only get on premium brands. These days, you can get a Kia Forte with ventilated seats.
What that means is what defines a luxury car has shifted. Genesis must recognize this. If you look at what comes on the G80 and G90, there are only a few features that can't be had in a mainstream vehicle, like a Ford Focus or Honda Accord.
Something More
If you think getting a luxury car is all about having a nice vehicle, you don't really understand the luxury vehicle market. That's okay, because you're not Hyundai.
This is one of the biggest and most difficult to grasp of all the challenges facing the Korean automaker. Screw this up, and these Hyundai luxury cars won't go far.
The "something more" is what puts the cherry on top for luxury car brands. It includes outstanding service. I'm not talking about getting an oil change quickly, or free coffee in the waiting room. It goes beyond dealership employees who look and act professionally.
With other luxury brands, owning or leasing a vehicle gives you a passport to so much more. For example, the Lincoln Black Label line includes something called the Culinary Collection.  Vehicle owner get is a "curated list of restaurants from coast to coast." These aren't your run-of-the-mill experiences. Lincoln owners eat food prepared from famous chefs, with a more personal at-your-service format.
All serious luxury brands have concierge services to help with other non-vehicle needs and wants, like arranging vacation accommodations, attending art galleries, or buying exclusive high-end clothing.
What will Genesis do to go beyond just selling vehicles? Hyundai must understand that white glove service extends far beyond the dealership. If it fails at this, Genesis will be more like Acura than Lexus.
Can Hyundai pull all this off and make Genesis a viable luxury brand? Who knows? Plenty of people doubted Lexus would go far when it first launched. But compared to Acura and Infiniti, it's done quite well.
Either these Hyundai luxury cars will be a hit, or it will be a dud, because there's little room in the market for anything else.