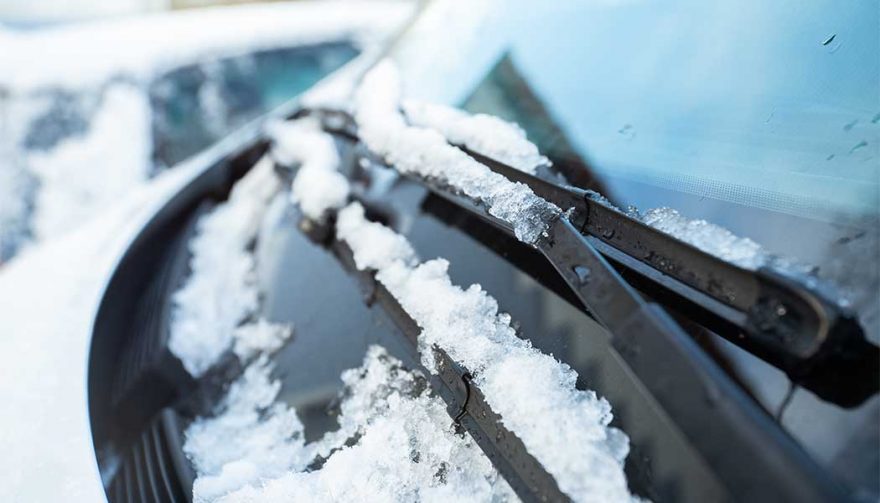 Heated Windshield Wipers – Make Your Morning Routine More Convenient
The Luxury of Heated Windshield Wipers
For most of North America, blizzards, ice storms, and even light snowstorms are going to play havoc with driver visibility. Specifically, winter weather will significantly mess with the performance of windshield wipers. Wipers frozen in place, ice encrusted blades streaking windshields, and blades so stiff they cannot conform to the curve of the windshield are all common problems that drivers in cold climates deal with each winter. The good news is there are solutions, and they are becoming more prevalent as aftermarket products. We are talking about heated windshield wipers.
Heated windshield wipers, as opposed to windshield wiper de-icers (more on those in a moment) have a heating element attached to a power source embedded in the wiper blade. At least one brand claims their wipers can reach a temperature of 230F, which easily de-ices the blades and assists in melting ice on the windshield. These devices have been around for about 10 years and are in common use among drivers of snowplows but are almost non-existent as OEM options.
Windshield Wiper De-icers – Same but Different
On the other hand, windshield wiper de-icers are probably the most common winter conditions option that nobody knows they have. Windshield wiper de-icers work much the same way as rear window defrosters. In fact, many brands bundle the windshield wiper heater with the rear window defroster without spending any time explaining to the customer that they have the windshield feature. Ford, for example, uses the rear window defroster control to turn both features on.
If you are not certain if you have this feature, check the glass where the windshield wipers rest. If you see the same thin heating elements that appear on your rear window, you have a windshield wiper de-icer system. When activated, the heating elements warm the blades freeing them from any ice. This not only eliminates the need to manually pull and clean the blades but adds flex to the rubber allowing the blades to keep full contact with the windshield throughout its arc.
Benefits of Heated Wiper Blades
Okay, time for full transparency. I live in Naples, Florida where it was sunny and 82F on January 1, 2021. I did not even know heated wiper blades were a thing. So, when I write about benefits and "best of" know that the content is based on research and not firsthand experience. That said, I wish these things were around in the 80s when I lived in Kansas City, Missouri and had to use my plastic AAA card to scrape ice off my windshield because I always misplaced my ice scraper.
Even a Floridian can imagine the challenges presented by a windshield covered in ice. It must be like trying to look out a window that has been heavily doused in frozen margaritas (a rare event even in Florida except during spring break). Heated windshield wipers just make sense, and one has to wonder why they are not offered on a broader basis. They were a hit at SEMA a few years ago and now the aftermarket industry is pushing them hard.
So, for those with limited imaginations, here is a quick list of the pros and cons of heated wipers:
Speed and Convenience
Nobody wants to start their morning by firing up the defroster and then breaking the wipers free and scraping snow and ice off the windshield. The reason they do not just let the defroster do the job is it takes between 12 and 15 minutes for the average system to clear the windshield. Heated wipers are automatic. They are typically wired directly to the battery and are turned on when a sensor detects a freezing temperature. The blades will not be frozen to the windshield and the blades can be used right away to melt and scrape ice and snow away.
You May Also Enjoy:
Are You Wasting Money on High Octane Gas?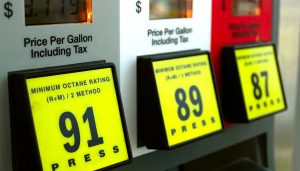 Related Search Topics (Ads)
Better Blade Performance
The heated wipers are far more substantial than standard blades and will last significantly longer than standard blades. In addition, because they are heated, they remain flexible allowing for full windshield contact throughout the wiper arc. While driving in snowy/icy conditions, the heated wipers keep the glass clear and prevent ice buildup on the wiper blades themselves. In short, these blades will provide better visibility in extreme weather. For businesses that rely on driving that means better productivity.
On the Downside
Aftermarket blades need to be installed and that can be tricky requiring a separate power source. You need to ensure the brand you purchase is compatible with your ride. When the blades do wear out, replacements will cost three to four times more than standard blades.
Popular Heated Windshield Wiper Blades
This industry is still new and there are relatively few "market leaders". Here are three brands you might want to consider:
1. VisioBlade Wiper System
These blades can go from subzero temperatures to 86F inside of four minutes. While they can make quick work of snow and ice, the heated blades are a part of what's being called an advanced wiper system. The blades also have washer fluid nozzles aimed directly in front of the wiper eliminating spraying the entire windshield all at once. The bad news is the VisioBlade system comes attached to the 2021 Lincoln Aviator luxury SUV as part of the Elements Package Plus, a $4,930 option package.
2. CrystalClear
This Canadian made system is probably the most popular among non-commercial vehicles. Installation is relatively simple, requires no special tools and can be accomplished in less than a half hour. The system is automatic and activates only when the engine is on and the outside temperature is 41F or less. The system automatically turns itself off when the engine is turned off. The blades are high quality, fit most brands, and have a nano-graphite coating ensuring maximum squeegee action. The kit is certified by the FCC not to interfere with any electronic systems in the vehicle.
3. Everblades
This system is for serious commercial use on snowplows, over the road trucks, school buses, and similar applications. These exceptionally durable and long-lasting silicone blades can get to 240F guaranteeing streak free visibility even in the worst snowstorms. Installation takes a half hour including a switch mounted under the dash. The Everblades kit fits both curved and flat windshields making them perfect for heavy equipment cabs as well as truck cabins.
Heated Windshield Wrap Up
So, there you have it. There are a ton more blades available, but none seem to have the reputation for performance as these two kits. If you live up north you can make winter driving much easier by installing these blades.