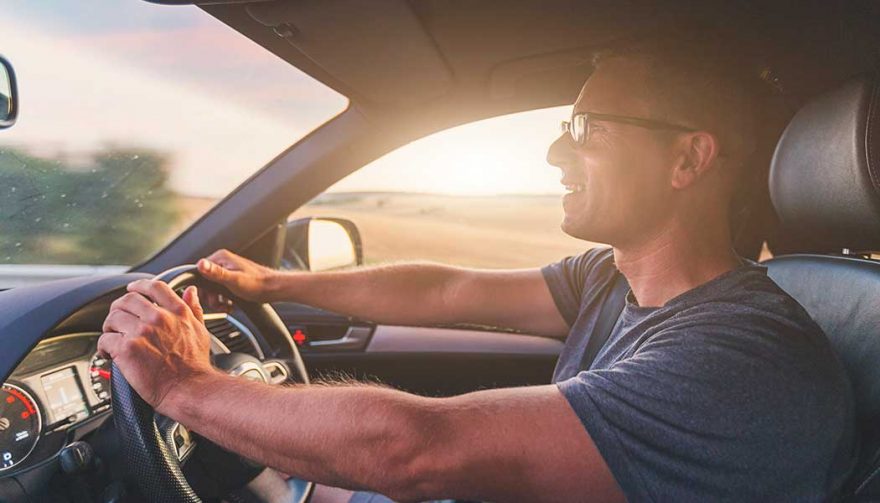 Car Accessories Can Make Great Gifts
Must Have Car Accessories for Your Everyday Commuter
To be clear, the term car accessory means different things to different people. There is the casual accessory like that stylish pine tree air freshener that hangs from the rearview mirror, and then there are custom wheels from Lexani that go for $12,000 a set. But regardless of price, Americans all like to customize their ride in some way to improve their driving experience or simply to make them uniquely their own.
Automotive accessories is big business, and with the holiday season fast approaching we wanted to put together a list of our top must have car accessories.
We thought it might be interesting to look at the most popular accessories provided by dealers and aftermarket providers, compared to the "as seen on TV" type of products that have mass appeal. And of course, we'll take a look at the odd and unusual as well.
Dealers are Leaving Dollars on the Table
That is what automotive marketing research firm Foresight Research in suburban Detroit claims. Some brands do a better job than others but of that $40 billion, dealerships only sell about 5%.
Accessories are often considered to be products of the Parts and Service department of a dealership and not actively sold (or displayed) on the showroom floor. In a 2018 survey of over 5,000 new car buyers, 48% could not recall any accessories being mentioned during the sales experience. That doesn't mean they didn't accessorize their car, they just didn't do it at the dealer.
BMW, Audi, Mercedes-Benz, and Acura led the industry in accessory sales per vehicle. On average, new car owners spend $388 on accessories in the first 90 days of ownership, with $247 spent at the dealer and the balance spent elsewhere. The leaders see numbers in excess of $650 with $580 going to the dealer. When you have a parts department, shop, and mechanics, you can sell some pretty sweet extras like:
Custom wheels and tires
Performance exhaust systems
Vinyl wrap
Fender flares
A plethora of truck accessories
And, because the dealer is doing the installation, there won't be any questions about voiding the warranty.
There was one accessory sales campaign that was, and remains, incredibly successful even though there isn't a single certified purchase of the product.
Who can forget the Truck Monkey offered by Suburban Auto Group in Sandy, OR? One push of a dash mounted button activated this unique car extra. Depending on the model, the Trunk Monkey could assist resolving disputes with aggressive drivers and pedestrians, protect your daughter's virtue, prevent your vehicle from being stolen and exact revenge on the thief, and the special obstetrician model could even deliver your wife's baby in the back seat. Yes, the Trunk Monkey boosted dealer brand recognition and they continue to set records selling Fords and Chevy vehicles in Oregon.
Accessories for the Rest of Us
While there are hundreds of accessories that will trick out your ride like lift or lowering kits, tube steps, custom bumpers, and a virtual cornucopia of performance enhancers, convenience items lead accessory sales by pure numbers.
These are items that solve problems or enhance the driving experience for a specific driver. Often useful, sometimes clever, they are almost never sexy, but they sell.
Listed below are some of the hottest car accessories for 2020:
Trash Containers
Listed among Amazon's bestselling car accessories are several trashcans for
your car. These are mostly lightly framed fabric products that hang from the passenger's headrest and rest on the backside of the seat. Easy to reach from the driver's seat, they all have lids, a two-gallon capacity, and claim to be leakproof.
If you are the kind of driver who thrives on eating on the go, these containers can help keep your interior free of balled up Big Mac wrappers or Big Gulp cups with ice still in the bottom. The interiors are waterproof which allows for easy cleaning as well as a safe place to put that not-quite-finished beverage container.
Priced from $12 to $16 these are inexpensive accessories that keep your interior trash free.
Car Vacuums
So, what if you leave crumbs on your seat or the floorboard? And just what is that growing between your seat and the console? Keeping the interior of your ride clean takes more than ArmorAll on the dash.
With winter coming on you can expect all kind of debris to be brought into the cabin on boots and shoes. A real car vacuum, one that actually has the power and the tools to get the job done, is the only way to really get all the dirt, dust, pollen and debris out of your ride.
If you are serious about performance the Dyson V7 Car and Boat cordless vacuum won't disappoint. With a digital motor capable of 107,000 rpm creating all the vacuum power you need, a variety of surface and crevice tools and a 30 minute full power charge, this hand held tool can get even the most ground in dirt out.
Priced at $235 this is ideal for tight spots in your car, home, or boat.
Key Finder
Ever misplace your keys? Remember the panic and frustration? Remember tearing apart the room before you discovered them stuck between two cushions on the sofa or in a pants pocket at the bottom of the dirty clothes hamper?
Attaching a small, lightweight, Bluetooth powered tracker to your key ring/fob can eliminate that experience from ever happening again. The tracker coupled with an app on your phone will identify the location of your keys providing they are within 400 feet. The same goes for your phone. If you have misplaced it, press the locater and it will cause the phone to ring even if it is on silent mode.
These can be purchased from between $30 to $40.
Steering Wheel Desk
Do you work out of your car or truck? How handy would it be if you could turn your driver's seat into a work station. These lightweight desks hook on your steering wheel and are strong enough to support a laptop, tablet, or a jumbo MacDonald's lunch.
Typically 11" x 16", the biggest issue with these products is storage. If you don't have power adjustable seats, the table can be stowed under the seat. If you have storage pockets on the back of your seat that is an option. This is a handy tool if you can find a place to stow it and at $12 to $14, it's an inexpensive way to improve productivity if you have to work from your ride.
There are hundreds of other gadgets to choose from and when you find novel, useful products priced right, why not give them a try?