BMW
BMW is another brand that was built on solid engineering. A crowd pleasing array of engines, sophisticated interiors, and enough models to appeal to anyone looking for an upscale, fun-to-drive ride. BMW initially came to America as a compact. Over the decades it has kept the small car, but added a line of larger coupes, sedans, and crossovers. These include the 3 Series, 4 Series, 5 Series, 6 Series, and super luxury 7 Series.
Crossovers actually represent a large chunk of BMW sales. The net result is there is something for everyone from a small car like the 2 Series to a well-equipped, all-wheel drive SUV like the X5 that can fit the whole family.
Audi
Is there no stopping the Germans? This time it's Ingolstadt, Bavaria. That's where Audi engineers upscale rides for drivers wanting performance, and luxury in equal measure. No matter what you're looking for—sedans, coupes, SUVs, or cabriolets (luxury talk for convertible), or sports cars—Audi has one. There are no fewer than 14 models available. You can look forward to more coming from the recently launched Audi Sport line.
Audi follows the same formula for success as the other Germans. They are passionate about quality build and performance, and they offer enough products to meet the needs for every client.
Genesis
Related Search Topics (Ads)
Genesis was initially launched as the top tier Hyundai model in 2008. It didn't take long for the Korean car maker to copy their Japanese competitors and spin off Genesis as its own "affordable" luxury sedan in 2013. Don't think that affordability is the major draw. The two models available both have executive-style interiors, but the G90 is the legitimate luxury ride. With a 420-hp 5.0-liter V-8 engine, 8-speed automatic transmission, and rear or all-wheel drive, the G90 holds its own performance-wise.
The G90 has an elegant, first-class cabin packed with features. There are very few options available because almost every extra feature Genesis has comes standard.
Porsche
Guess what country builds these babies. Porsche, of course, built its reputation as a premiere sports car. The iconic 911, feisty Boxster roadster, and hot Cayman are the luxury sports cars in America. But like its German brethren, Porsche could not be satisfied with dominating a single niche. They created the Macan compact SUV, and the Panamera large sedan. Of course, the new additions come with the same cutting-edge technology, and high-class craftsmanship. Porsche is on its way to becoming the new luxury ride for families.
So now that you have a list of the best luxury car brands, you can rush out and get a second mortgage to go shopping with confidence.
View on One Page
You May Also Enjoy:
Putting on Airs: The Most Affordable Luxury Cars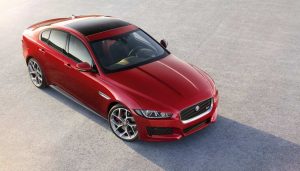 Related Search Topics (Ads)