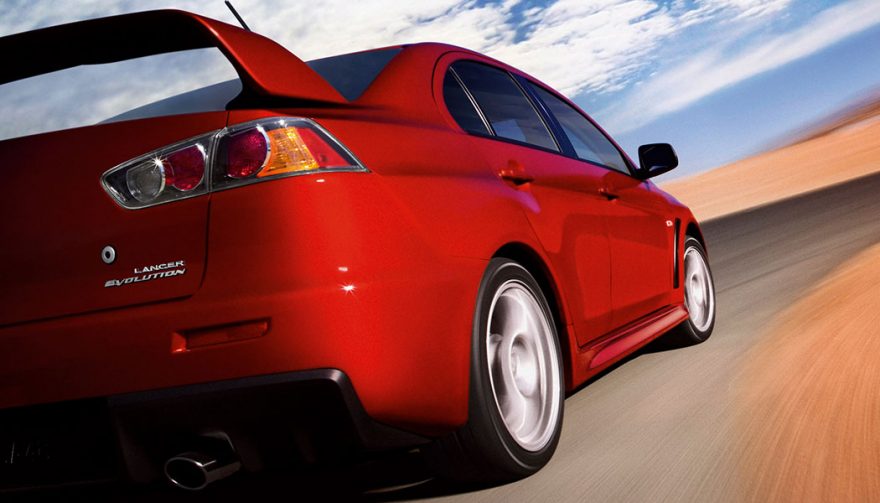 Amid the Mitsubishi cheating scandal, shares plummeted 40 percent this year from December 2015.
Mitsubishi Cheating Scandal Expands, HQ Raided
No, this is not a shot of executives involved in the Mitsubishi cheating scandal making a quick exit in a Lancer Evolution. But the news has been getting much worse for Mitsubishi Motors.
Mitsubishi's headquarters and Nagoya plant were raided by government officials. It happened just days after the Japanese car maker announced more vehicle models are involved in the Mitsubishi cheating scandal related to fuel economy claims. Sales for affected Mitsubishi models have been halted in Japan. Owners of those models will receive compensation.
The vehicles now reportedly involved in the Mitsubishi cheating scandal include the Pajero, Outlander, and RVR. The RVR is sold as the Outlander Sport in the United States. These models join four other mini-vehicles manufactured by Mitsubishi with falsified fuel mileage ratings. Two of those mini-vehicles were developed in conjunction with Nissan Motor Co. Ltd.
Japan's Transport Minister, Keiichi Ishii, told reporters, "We want to thoroughly investigate the circumstances that led to this situation."
The announcement deals a major blow to the already weakened Mitsubishi Motors Corp. Its company shares have plummeted this year to only 40 percent of their December 2015 value. Nissan Motor Co. agreed to purchase a controlling stake in Mitsubishi earlier this summer, buoying the troubled car maker. That deal is worth $2.2 billion.
Arbitrary Fuel Ratings
The Transport Ministry of Japan discovered that these vehicles are well off their advertised fuel economy. Some are as much as 8.8 percent worse than their published ratings. Mitsubishi has admitted that their testing has not conformed to approved methods for as long as 25 years. Ratings were based on estimates, not factual research data.
Mitsubishi Motors President Masuko Osamu said, "Both competition and compliance have tightened in the industry, but we had a lax approach to compliance and this was one of the factors which led to this issue. We need to change this."
You May Also Enjoy:
A New Emissions Controversy for Ram Cummins Diesels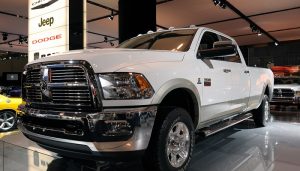 Mitsubishi Cheating Plus Financial Troubles
Japan's sixth-largest car maker has required a bail-out from Nissan. They are also poised to post a loss for the first time in eight years. Mitsubishi expects to be in the red byBad roughly $1.4 billion this year. This will result from lost sales, compensation to affected owners, and payments to Nissan, dealers, and suppliers,
In Japan, owners of the affected models will receive roughly $977 in compensation. It's not yet known if overseas markets, including North America, can expect compensation as well.
The stop sale on the affected vehicles will be in place until fuel economy publications and marketing materials are corrected. That will likely take a few weeks. The outcome of the government's raid is still to be announced.