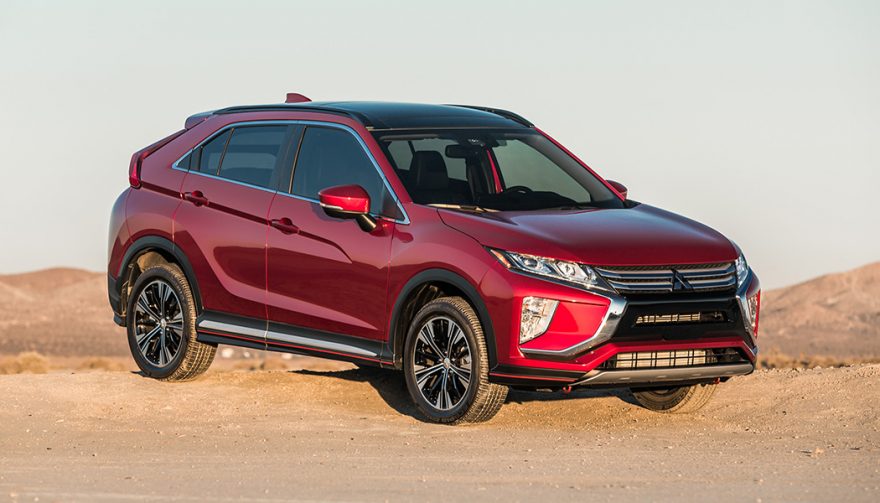 The 2018 Mitsubishi Eclipse Cross features Mitsubishi Motors' Super All-Wheel Control (S-AWC) as standard.
2018 Mitsubishi Eclipse Cross: A Versatile Crossover
The latest from Mitsubishi, and their first new model in many years, is called the Mitsubishi Eclipse Cross. It's a crossover that targets the heart of one of the most rapidly-growing segments on today's market. It's a machine partly named after one of the brand's sports cars from days gone by.
Though this latest crossover shares little with the Mitsubishi Eclipse sports car from years gone by, the marketing department borrowed the name to leverage the brand's past in order to bump the hype.
A Versatile Vehicle
The Mitsubishi Eclipse Cross is a difficult vehicle to slot into any given genre. As a crossover, it's a machine built as some combination of car and SUV. It exists (intentionally) in something of a grey-zone between other smaller and larger machines, filling a sort of size-hole between two market segments. You might cross shop this machine as a larger alternative to smaller crossovers, or a smaller (and less expensive) alternative to some larger ones.
Test drive many models if you're shopping in this market. But remember: there is no 'best' crossover, only options that are better or worse at meeting your specificrequirements. In any case, the Mitsubishi Eclipse Cross is a good pick, depending on what you're after.
A Familiar Interior
Styling blends a smattering of elements to give the shopper something of mounting importance: a unique appearance. Though it's not everyone's cup of tea, the Mitsubishi Eclipse Cross is undeniably distinctive. There's no mistaking it for something else. It carries the brand's face with no second guessing—you know you're looking at a Mitsubishi.
Those familiar with other Mitsubishi models will recognize the interior: a dark and simple palette, busy but mostly easy-to-use control consoles, a simple and informative instrument cluster, and familiar switches, stalks, and steering wheel. It's all trimmed with plenty of stitching and contrasting materials to increase sophistication, and most of the materials are in the right places.
Driving the Mitsubishi Eclipse Cross
The brand's Super All Wheel Control (S-AWC) All Wheel Drive system is offered as a core component of a powertrain that stacks up as the Eclipse Cross's most valuable asset. The 1.5 litre turbo four-cylinder develops 152 horsepower, and a leading 184 pounds of torque. The latter figure is the important one for overall responsiveness, and it leaves numerous competitors, however defined, in the dust.
The little engine performs more impressively than its output figures suggest on paper, and it syncs well with the paddle-shiftable CVT transmission. The AWD system is invisible and seamless, though various modes can be deployed via a console-mounted toggle button. This engages special modes for snow or gravel. However driven, this powertrain is laid-back and refined. Generous low-end torque means few revs are needed to get things moving. Plus, with no gears to shift, power is always delivered on a smooth wave.
You May Also Enjoy:
Thinking Ahead: The Best Crossover SUVs for 2018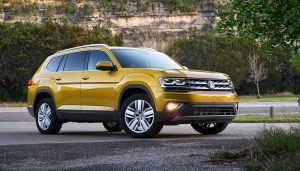 Related Search Topics (Ads)
The engine never sounds unpleasant, and the drivetrain rarely breaks its calm. Drivers will need to use the cruise control often because the Mitsubishi Eclipse Cross sneaks up well past the speed limit with ease. The engine isn't a powerhouse, but it's smooth, quiet, and well-behaved.
Ride and handling shows strengths and weaknesses. The suspension is comfort first: soft, forgiving, and durable on smoother roads. However, unlike some of the best riding crossovers in this segment, rougher surfaces can reduce ride quality more than expected. Though the Mitsubishi Eclipse Cross is a relaxing highway cruiser, drivers should test drive it on the roughest available roads, to confirm comfort levels.
Quality Comfort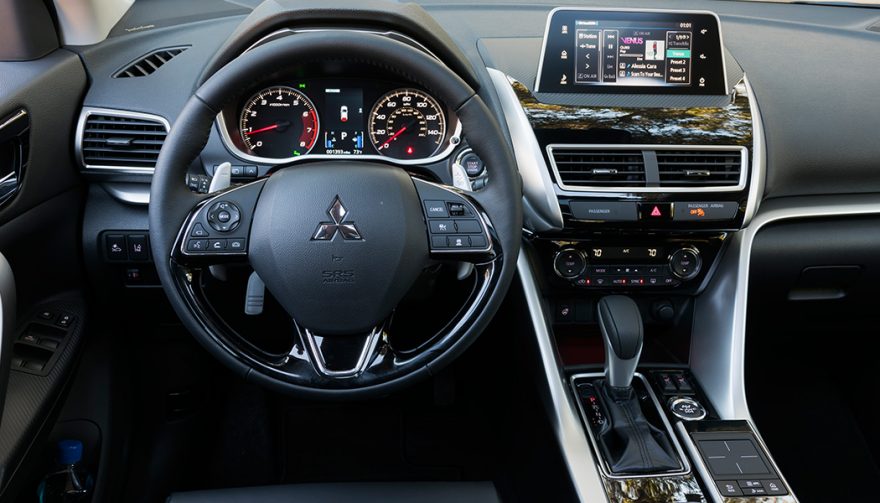 Drivers shouldn't expect issues with entry or exit. The front and rear seats are boarded with a simple slide over, and slight downwards plop.  Adequate rear-seat head and legroom is available at each seat, and easily-accessed storage bins and charge points near the driver are appreciated.
There's an alert driving position, and a tall windshield for a good outward view. The blind spots are big, but the blind spot monitoring system should compensate. Further back, the split rear window is an annoying styling element, though it does aid drivers with an enhanced view of their surroundings, and enables increased cargo space.
The cargo hold is what you'd expect: flexible, generous, wide, and easy to load, with bins built into the rear corners to aid in securing smaller items.
Minor Issues
Complaints? The strangely-hinged tailgate requires a good yank to close with gusto, and dated-looking graphics and displays knock back the appeal of the touch-screen infotainment system a notch or two.  Additionally, volume controls are relegated to tap buttons, and there's no volume knob, which some drivers find inconvenient. And, at times, the Mitsubishi Eclipse Cross's steering feels too quick for the softness of the suspension, meaning that some drivers may feel like they've startled the vehicle when making a steering input at higher speeds from time to time.
Ultimately, if your priorities include a comfortable and relaxing highway ride, good room-for-the-dollar factor, and what's arguably the segment's most refined powertrain, the Eclipse Cross is easily worth a test drive.