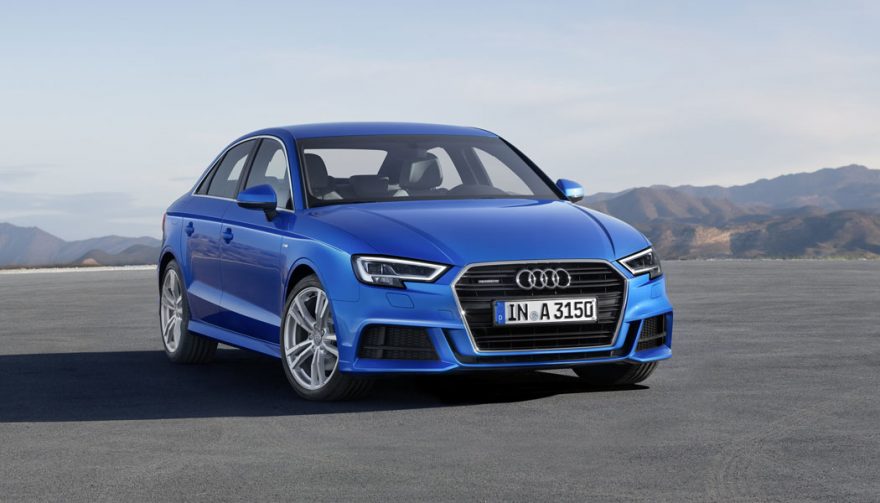 The Audi A3 can be either modestly equipped or packed to the hilt
The Top 10 Most Popular Luxury Cars Are Keeping It Classy
If you're stepping up your game and getting into a luxury car, make it one of these tried-and-true top 10 most popular luxury cars in the US.
In North America, the luxury car industry is a growing segment. New models and brands are introduced with regularity, including Hyundai's offshoot, Genesis, and the ever-changing Infiniti lineup.
10. Audi A3
Even though it's Audi's entry-level model, the Audi A3 is one of the most popular luxury cars in the United States. For its success, all signs point to its appeal to different demographics – there's an A3 sedan for the business-class buyer, an A3 Sportback for the small family and the A3 Cabriolet for the free-spirited soul.
Two choices of engines with either 220 hp or 186 hp, front-wheel drive or available Quattro AWD, and manual or dual-clutch automatic transmissions create plenty of options for buyers. And inside, this luxury model can be either modestly equipped or packed to the hilt with Bang & Olufsen sound, leather seating and a panoramic sunroof.
9. Lexus IS
A sports sedan that could pass as a coupe, the Lexus IS embodies the new, bold look the brand is pushing. The sexy hourglass grille and squinting headlights give you a glimpse into the attitude you'll find inside the Lexus IS.
Power production ranges from 241 hp in the IS Turbo to 306 hp in the IS 350. When equipped with AWD, you'll put every pony onto the ground for a truly exhilarating ride. Inside, Lexus hasn't cut any corners. Every line and seam is intentionally placed, and the sharp, square lines are typical Lexus. You'll fall in love with the 10.3-inch multimedia display – along with everything else. And don't miss out on the Lexu IS F Sport.
View on One Page