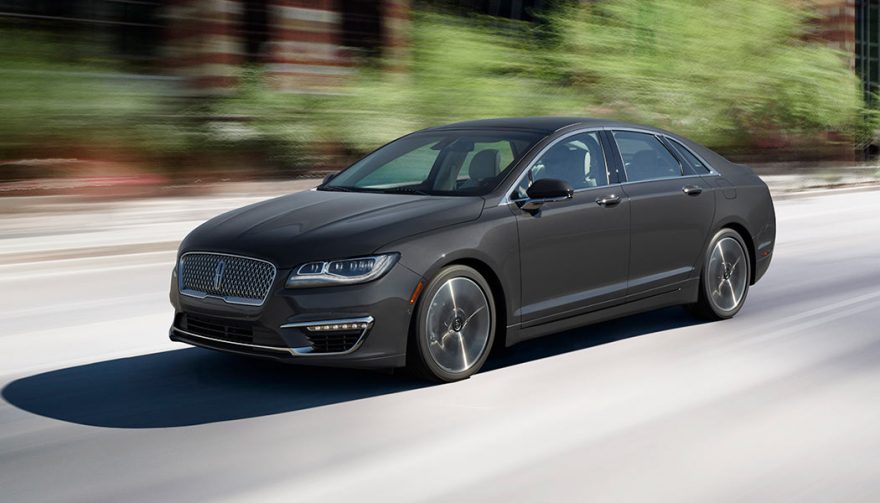 MKZ sales were down over 10 percent in 2017
The Best Selling Luxury Cars on U.S. Streets
Let's just face it, the best selling luxury cars aren't putting up the numbers they used to. Back in the day, automakers lived and died by how well their sedans fared in the market.
While they're still important, the surge in demand for crossovers has definitely diminished the magic of sedans in general. That's true for luxury sales, where people still want at least the perception of utility. Thanks to this increased competition, automakers are spicing up their luxury sedans more than ever, which is a big win for anyone who prefers a trunk over a tailgate.
Following are the top 10 best selling luxury cars, ranked by sales figures for 2017.
Lincoln MKZ: 27,387 cars sold
Edging out the Lexus IS by just under 1,000 sales, Lincoln's midsize luxury sedan makes an appearance on this list. It achieved 27,387 sales for 2017, down from 30,534 for the previous year. That is a 10.3 percent drop.
Lincoln freshened up the exterior and interior for the 2017 model year. It also introduced an optional 400-horsepower engine to generate some excitement. Draw your own conclusions about how effective those moves were.
Tesla Model S: 28,800
At one point, people tried to claim this fully electric sedan was the best selling luxury car in America. As you can clearly see, for 2017 that just isn't the case. Nevertheless, the Model S still had a strong showing with 28,800 sales for the No. 9 spot on this list. It's worth noting that total was 9.1 percent higher than sales for 2016.
Arguably, the Model X electric crossover ate into Model S sales, which is just the industry trend. For 2018, it's possible the Model 3 will erode Model S sales further, but we'll see.
View on One Page
You May Also Enjoy:
The Top 10 Most Popular Luxury Cars Are Keeping It Classy