A Mid-Size SUV Can Fulfill Your Family's Needs
Most Popular Mid Size SUVs for 2020
Mid-size SUVs are a popular choice when it comes to an all-around utility vehicle. There are various makes and models to pick from, so the decision on what to buy can be overwhelming. However, if you do your research and buy at the right time of the year, it's easy to find an affordable option among even the most popular SUVs.
Whether you call it a crossover, an SUV, a CUV or just your new family car, crossovers are huge sellers today, with virtually all automakers offering them. They're slotted into various sizes from sub-compact to large, and in this story, we'll focus on the meat of the family-hauler crossover segment—the mid-size.
Mid-size crossovers are on the larger side of the scale, typically include 3 seating rows, and are often shopped by large and growing families after all-weather capability, flexibility, and room to grow.
Chevrolet Traverse
As mid-size SUVs go, the Chevrolet Traverse is on the big and comfortable side of the equation. This Michigan-built crossover has seating for up to 8 passengers, a 310 horsepower V6 engine, and a very approachable suite of the latest safety and connectivity tech—including built-in Wi-Fi. Owners rave about space and ride comfort, though some wish for a more upscale interior. Traverse's soft and quiet ride work with its spacious interior to create a perfect setting for family socialization on the open road.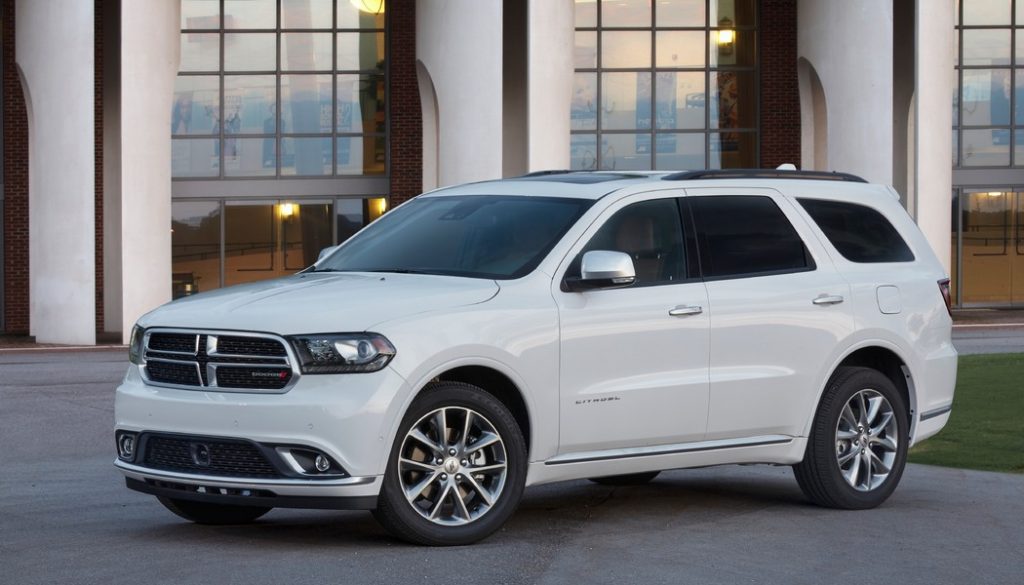 Dodge Durango
Dodge's sporty Durango is a long-proven family hauler that runs proven powertrain technology and one of the best infotainment systems in the business. With three seating rows and a variety of engine and performance options, Durango is perfectly suited for the sportier driver who needs flexibility and comfort. Handsome looks and an upscale interior give Durango a sophisticated appeal, though higher-performing models are thirstier than average. Look for seating for up to 7 occupants.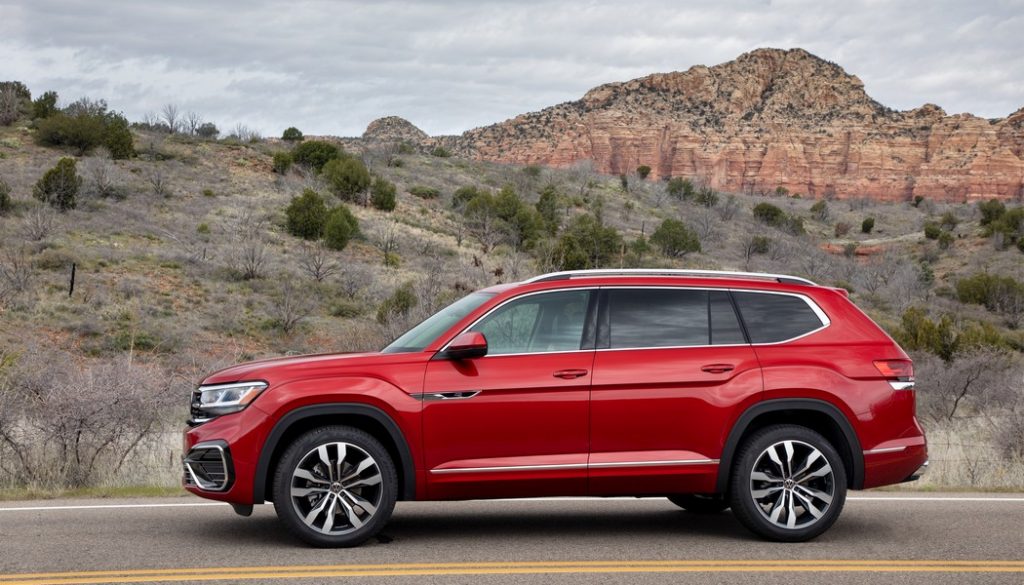 Volkswagen Atlas
With a premium look and feel, the Volkswagen Atlas turns in tidy driving manners and a modern driving environment. The high-tech cabin is spacious and easy to interface with, and the ride and handling are nicely sorted in most situations, though smoother-riding options are available if you'll frequent rough surfaces. Atlas delivers little short of the market's very latest safety tech, and two body styles are available for personalization. Passenger space is generous, too. Shoppers after something upscale, high-tech and roomy can consider Atlas a worthy test drive.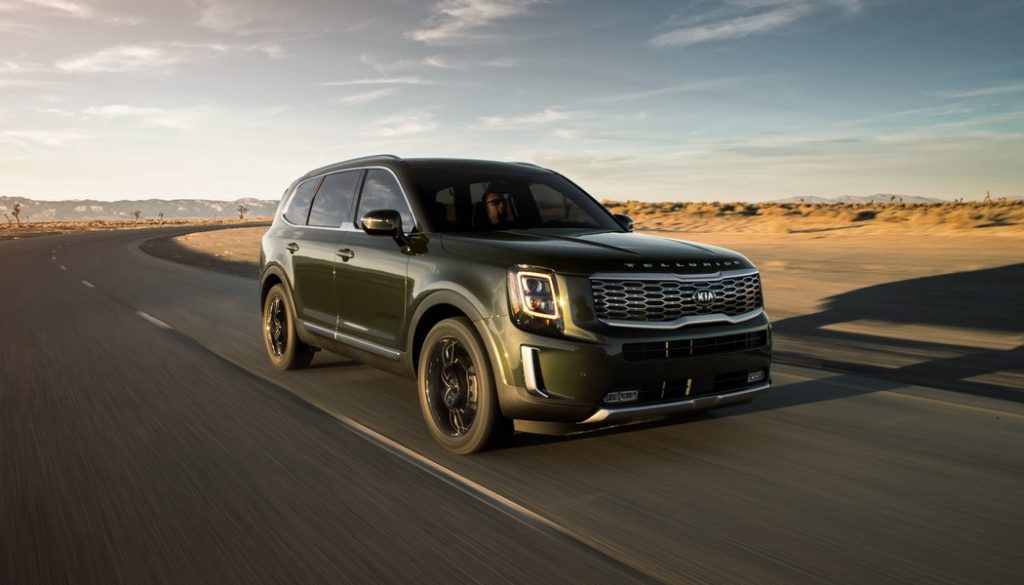 Kia Telluride
Space, features and styling set the Kia Telluride apart from the competition. Scoring top marks from owners for it's space, tech and ride comfort, Telluride's styling wraps up the package with looks designed to make an impact. It's about as roomy and comfortable a crossover as you'll find on this page, though more fuel-efficient options are available to shoppers.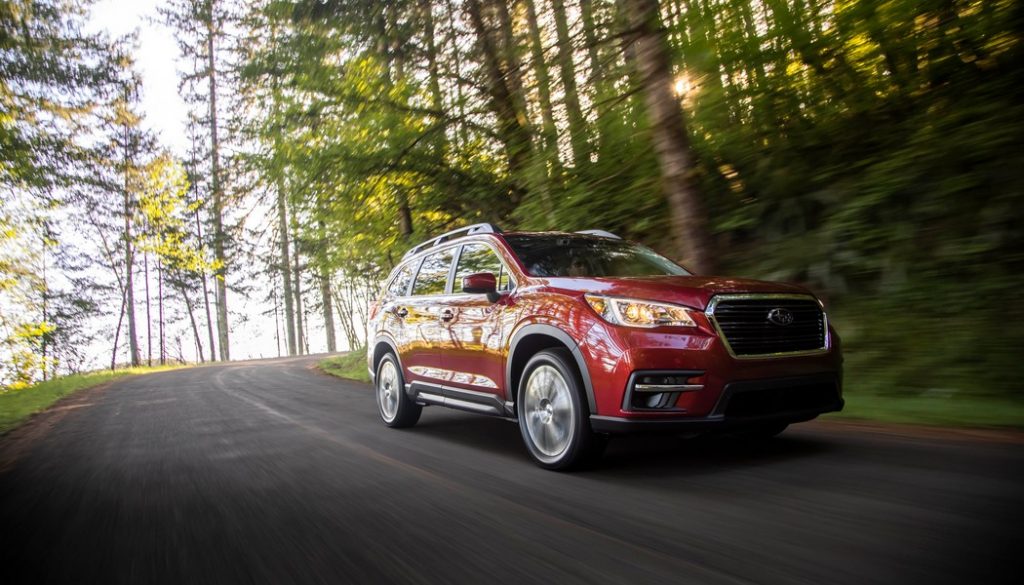 Subaru Ascent
Subaru's three-row Ascent is a later addition to the list of most popular mid-size SUVs, but a strong competitor that combines time-tested AWD tech with a punchy Boxer Turbo engine to deliver all-weather performance that's refined and ready for anything. Owners note excellent confidence while driving in slippery conditions, with Subaru's push-button X-MODE on standby when maximum traction is required. The rear-camera mirror system and powerful headlights are other feature content favorites. The Subaru Ascent also packs plenty of small-item storage provisions to keep drivers organized on the move, though some test-drivers may wish for a more precise feel to the steering at cruising speed.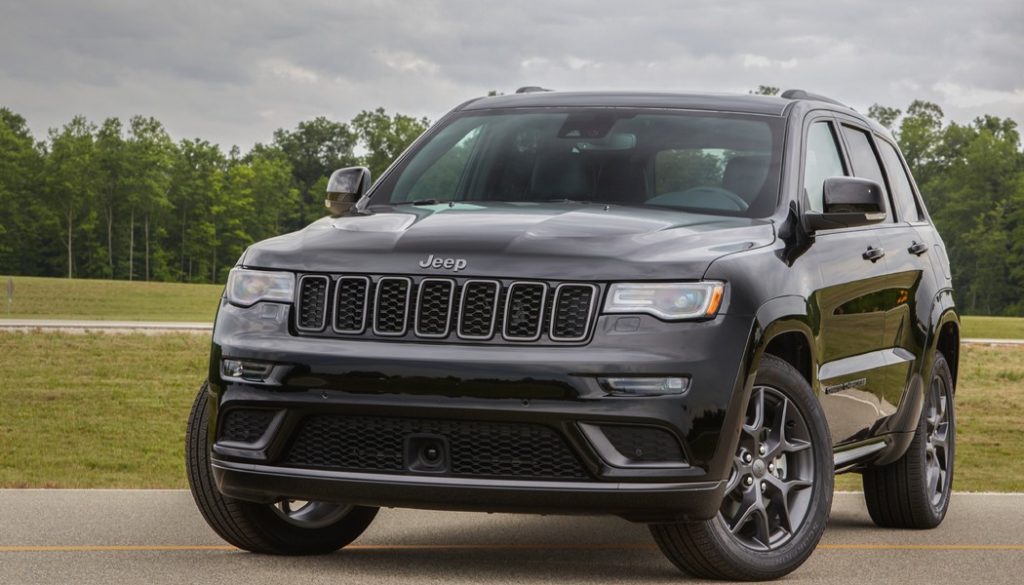 Jeep Grand Cherokee
Designed to deliver comfortable on-road driving alongside above-average off-road capability, the proven Jeep Grand Cherokee has been one of the most popular mid-size SUVs for decades. The latest models offer 6 or 8 cylinder power, and no shortage of hardware and features designed to make quick work of challenging off-road conditions. Though its available power output and capability leave many competitors in the dust, Grand Cherokee offers less cargo space and seating than larger competitors. If it's big enough for you and yours, Grand Cherokee will turn in comfortable and confident travels, regardless of the weather or terrain.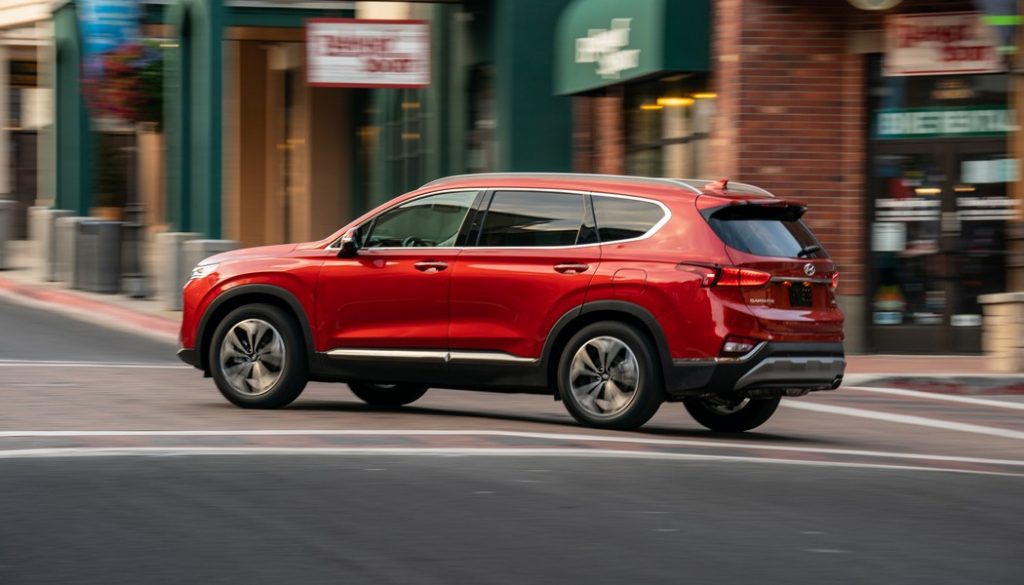 Hyundai Santa Fe
The Hyundai Santa Fe has found homes in many driveways, largely by combining above-average style with generous levels of equipment for the money. The latest Santa Fe is stuffed with the latest safety and connectivity tech, and features high-end goodies like a premium Infinity stereo system, head-up display, and trick Blind View Monitor system, with a live camera-feed appearing in sync with turn signal activation for a second virtual shoulder check. The latest in Smartphone connectivity is also on board, along with wireless Smartphone recharging. Budget-conscious shoppers after the latest features and tech will find the Santa Fe a compelling product, though it's not as roomy or powerful as some competitors.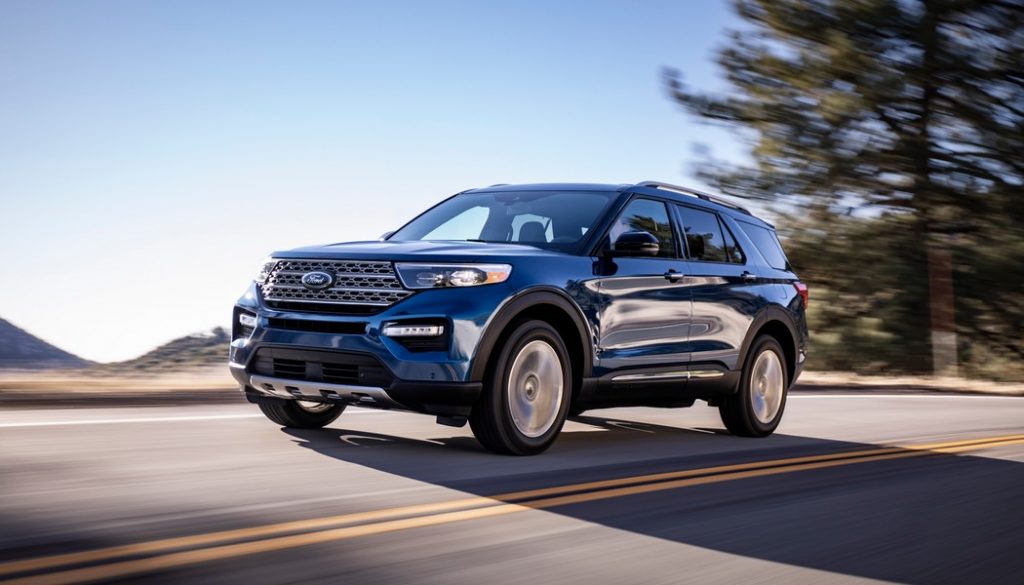 Ford Explorer
Ford's Chicago-built Explorer, the original and for many years one of the most popular mid-size SUVs, recently entered its latest generation—bringing Ford's latest technologies along for the ride. Look for fuel-efficient EcoBoost power and 10-speed transmissions to maximize performance while reducing fuel usage, as well as a widespread deployment of the latest outward-looking driver assistance tech. Tidy road manners and generous space co-exist peacefully, and a high-performing ST variant is offered with 400 horsepower for the enthusiast driver. Some drivers wish for a higher-quality feel to the interior, however.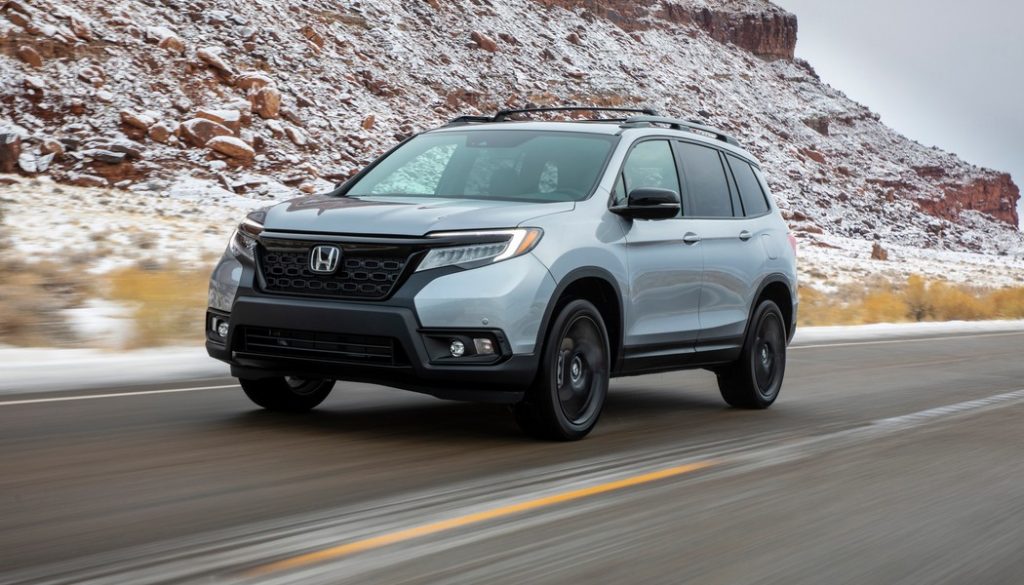 Honda Passport / Honda Pilot
Beneath their unique skins, this curious pair of mid-sized Honda crossovers is remarkably similar. Both utilize the same powertrain and structure, though the longer Pilot model offers a third seating row, while the shorter Passport is configured as a two-row crossover with a very generous cargo hold.
If you're after the segment's most exciting and upscale cabin, you won't find it here—though on-board tech and interfaces are easily learned and interfaced with. A proven driveline and capable AWD system round out the package, and the standard V6 engine is a strong performer that's eager to work.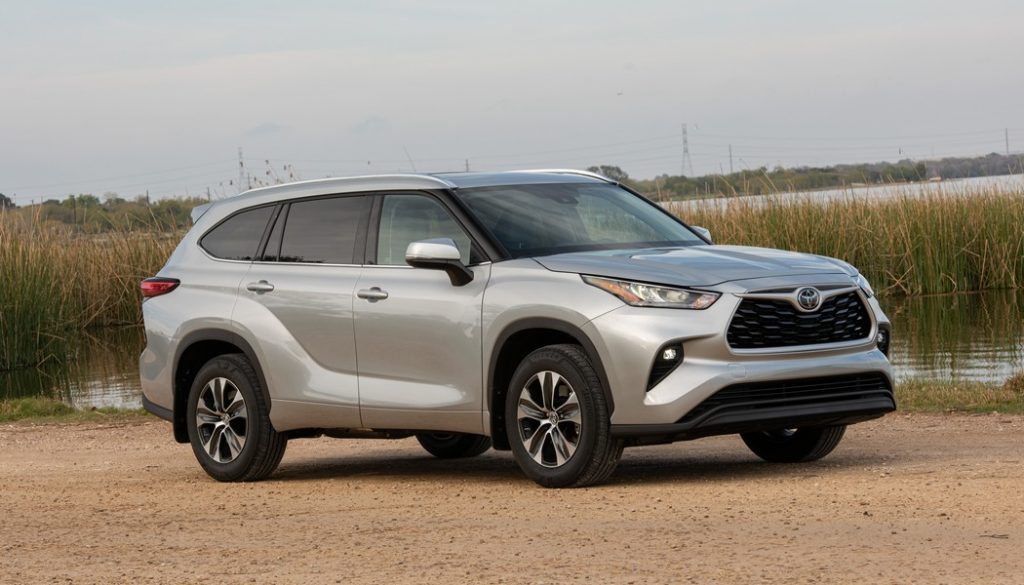 Toyota Highlander
Delivering a strong reputation for reliability, residual value and owner satisfaction, the Toyota Highlander has been one of the most popular SUVs for years. Available with hybrid power and the market's latest safety systems, Highlander has its finger on the pulse of the modern crossover shopper.
Strongly rated for ride quality and interior appointments, Highlander is also delivers consistently good ride quality on virtually all surfaces—though third-row seating is less spacious than some shoppers will like. All of those attributes have kept the Highlander high on buyer's shopping lists, and the all-new version (pictured above) that's arrived for 2020 is sure to keep the Highlander as one of the most popular mid-size SUVs.