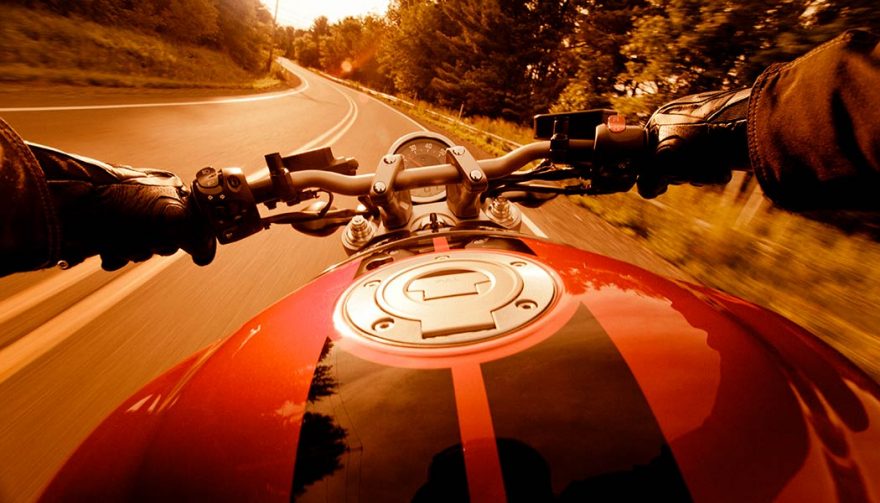 It's important to take motorcycle speed vs. comfort into consideration when shopping for a new bike.
Motorcycle Speed vs. Comfort: Which Bike Is Right for You?
The motorcycle industry has evolved to include vehicles capable of going fast. However, you cannot afford to sacrifice your comfort while you're on the road. Let's look at a few points relating to comfort and speed while out on a motorcycle.
Faster Options
You may be more interested in a faster motorcycle if you are trying to travel short distances and aren't planning on being on your bike for long periods of time. You can especially find a faster option if you are going to drive on smooth roads and wide-open highways. Many top-rate motorcycles tend to go very fast in short distances and are better for use on highways than on city roads.
You can find many fast motorcycles that have some of the best engines around right now. These include many engines that can go amazingly fast and get you from 0 to 60 mph in no time.
The fastest motorcycles around are typically quick because they operate with lighter weights. Aluminum frames and engines often help keep the weights in these bikes down. Meanwhile, four-cylinder engines are often used in these bikes to make them run quickly.
The options to choose from when looking for very fast bikes are varied. The Yamaha YZR-F1 is one good example of a motorcycle that can run fast. It has a 998cc four-cylinder engine that uses a six-speed transmission on the side. Running at 182 hp, it takes about three seconds for it to go from 0 to 60 mph.
The Honda CBR S 1000 RR is another choice that also takes 3 seconds to go from 0 to 60. This liquid-cooled four-cylinder motorcycle uses a two-part fuel injection system to create the best possible performance at low and high rpm settings.
Bikes in the Kawasaki Ninja line are especially known for being nimble and fast but the ZX 14R is one Ninja model that cannot be ignored. It goes from 0 to 60 in 2.6 seconds and can reach speeds of 186 mph. This is a 1441cc bike that uses a liquid-cooled 4-cylinder engine and can produce up to 189 hp.
Of course, some motorcycles that go even faster tend to be worth more money. The Ducati 1199 Panigale R is an example that is available for more than $30,000. This strong motorcycle has a 202 hp engine and can get to speeds of up to 200 mph.
What About Comfort?
You should also think about bikes based on which ones are more comfortable. You should think more about your comfort when riding a motorcycle if you're going to ride for longer periods of time. You should also be cautious if you're going to be in tighter quarters where you need to pay as much attention to your surroundings as possible.
Comfort is measured by more than just the fabric used on the seat of your bike. It also entails the positioning of different controls around the vehicle, the contour of the seat and even the windshield's arrangement.
You May Also Enjoy:
9 of the Best Sport Touring Motorcycles on the Road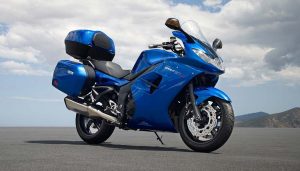 Related Search Topics (Ads)
You can also get a more comfortable bike if you are just starting out and you are buying your very first model. You need to stay comfortable when learning how to control a motorcycle while beginning to learn more about its functions.
The BMW S1000XR is a motorcycle that is especially comfortable thanks to its seating position. It uses an upright seat that is properly curved and features a good dip to keep the rider secure while riding. This is paired with a larger windshield to keep the wind from being too pervasive while riding.
The Honda CB500F is another choice that will provide you with comfort. It also uses a recessed seat with a small back support base to keep you in place. The 471cc engine is gentle and does not create too many vibrations but will still get you around and help you pass vehicles as needed.
The Suzuki GSX-S1000 ABS is also comfortable in that it features a more ergonomic design paired with three traction control options. Traction controls are used here to keep the bike steady while on a variety of surfaces.
The Yamaha V-Star Custom is a 649cc bike that is also powerful while still being comfortable. Much of what makes it comfortable comes from its handlebars being ergonomically designed for easier handle steering functions while riding. This bike also uses rear view mirrors that are carefully placed around the sides to give you a wider range of vision while riding. This keeps you from being worried about excessive blind spots around the motorcycle.
It also uses a shaft drive so you will not deal with lots of chain vibrations. Chains in many motorcycles tend to become irritating on the rider after a while as they can generate more energy than what one is comfortable with experiencing while riding. Bikes that don't have highly noticeable chains tend to be easier to handle than most others and are even easy to maintain as a shaft drive will not become loose easily.
Hybrid motorcycles are also popular for not only using less fuel but for creating rides that are more comfortable. The vibrations let off by an electric battery-powered motor are much less intense than what you'd get out of a gas-powered engine. However, the engines on these hybrid vehicles are not designed to be fast as they are typically less than 100 hp in strength. Still, the lack of fuel needed in a bike like this or at least a dramatically reduced amount will be worthwhile.
The Harley-Davidson LiveWire is a prototype model at this point but it is a good example of one such hybrid to watch for in the future. It uses a 74 hp engine and a three-phase induction setup on its motor.
Be sure to think about what you want to get out of a motorcycle so you can find a choice that fits in with your interests whether you want to go fast or you need a relaxed ride.