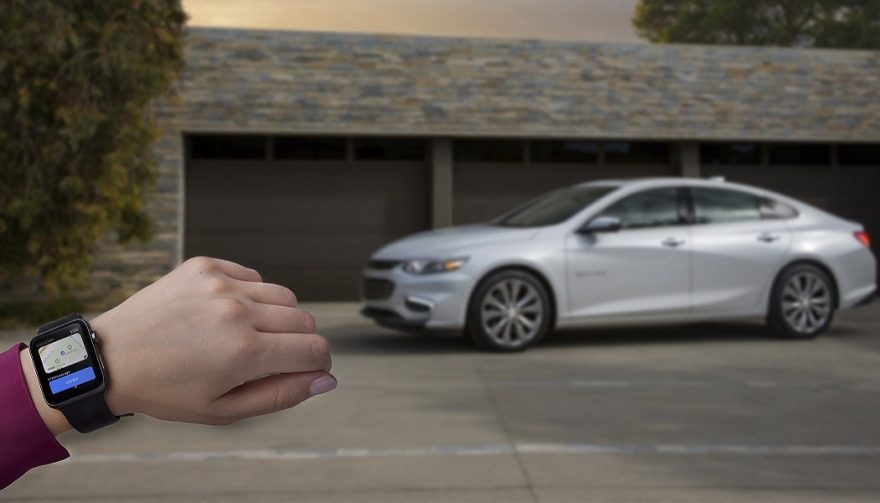 Chevy drivers can use their Apple Watch to keep track of maintenance and a lot of other tasks
Chevy Gets in on the Apple Watch Action
Detroit – Good news for Chevy owners who grew up watching "Knight Rider," you can now control your vehicle with your watch. The automaker announced it will be offering its myChevrolet app on Apple Watch devices.
This just shows the growing popularity of the smart watch. And further, that car companies see it as a practical way to access certain features.
Do It All from Your Wrist
You can do a lot with the myChevrolet app. Maybe that's why so many people with newer Chevrolets use it often. The brand says Silverado, Equinox and Malibu drivers are the most avid users.
In fact, just during the first half of 2017, Malibu owners used the app almost 8.5 million times. That's 44 percent higher than during the same period in 2016.
"The use of the myChevrolet app by our owners continues to grow across the entire vehicle lineup, so expanding its availability to Apple Watch was a natural next step and allows us to offer another easy way to manage key vehicle functions remotely," said Paul Edwards, Chevrolet U.S. VP of marketing.
You May Also Enjoy:
Bolt EV Takes It To Tesla: More Range, Out Soon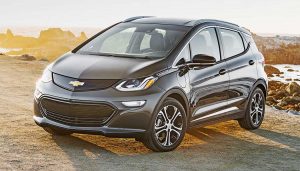 With your Apple Watch and the myChevrolet app, you can do all kinds of things and not even be near your Chevy. Flash the lights and honk the horns, if you can't remember where you parked or need to draw attention. Even better, pinpoint the exact location of your vehicle and get walking directions to it.
When you look up navigation directions on your phone or watch, the app makes sending them to the infotainment system simple and easy.
Never worry if you locked the doors or not. From your watch, you can quickly lock all the doors. If you need to unlock the car to let someone in, you can, and then lock up afterward.
The smart watch app lets you start or stop the engine remotely. From there, you can heat up or cool down the interior, even activating seat heaters or ventilation.
This tech makes managing your car easier than ever. Track maintenance to-dos, check onboard diagnostics and other upkeep without even popping the hood.
Other Brands
The myChevrolet App on Apple Watch devices isn't contained just to the Chevrolet brand. GM has announced Buick, Cadillac and GMC are getting their own Apple Watch-compatible apps. Each one offers the same kind of features.
Of course, you can remotely access some non-GM cars remotely through an Apple Watch app. Tesla, Porsche, BMW and a growing number have jumped on the bandwagon. It just goes to show that wearable tech and cars have a future together.