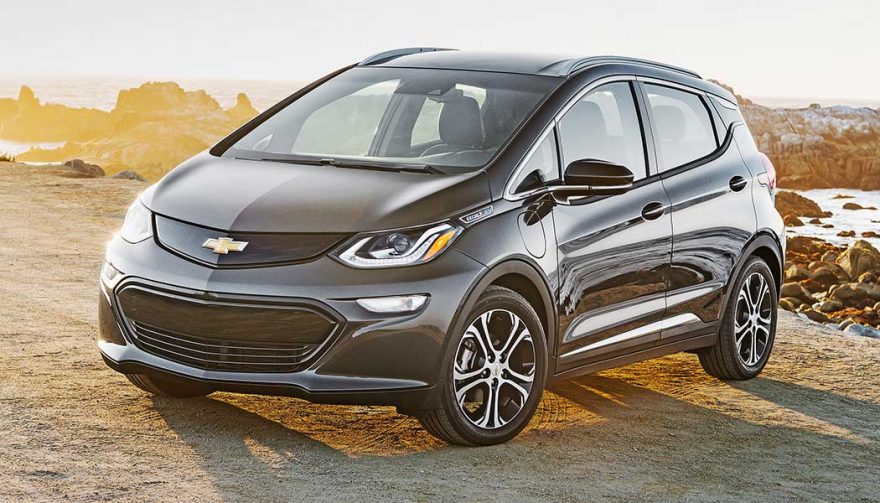 The Chevrolet Bolt EV will be the first electric car available for sale under $40,000 with a range of more than 200 miles.
Bolt EV Takes It To Tesla: More Range, Out Soon
If you thought the coming Tesla Model 3 was the only affordable electric car with acceptable range, you may want to check again. More details of the Chevrolet Bolt EV have been made public. The news could have a big impact on Tesla's Model 3 sales.
Chevrolet Bolts to Market First
The Chevrolet Bolt will beat the Tesla Model 3 to the market. It won't just be elbowing its way in slightly ahead either – the Bolt will be released this fall. In a press release, GM North America President, Alan Batey, said, "The Bolt EV is a game changer for the electric car segment and it will start to become available at Chevrolet dealerships later this year."
The Tesla Model 3 isn't expected to be available for sale until 2018. That gives Chevrolet a major head start in capturing a swath of the electric car customers. Those who have made a deposit on a Tesla Model 3 could look for a refund and get into an electric Bolt EV much sooner.
An Affordable Extended Range Electric Car
The ceiling has been shattered for electric car range. The Chevrolet Bolt EV will be the first electric car available for sale under $40,000 with a range of more than 200 miles. In fact, the EPA estimated the Bolt's range on a full charge at 238 miles, equivalent to traveling three and a half hours at freeway speed on a single charge.
Until now, many mass-market electric cars have had ranges that limited drivers to short distances. The 2016 Nissan Leaf, for example, has a range of only 107 miles on a charge. Some commuters may find that's just not enough. The 2017 Chevrolet Bolt more than doubles that distance per charge.
The Tesla Model 3 range is unofficially estimated to be 215 miles on a charge. Unfortunately, that's not confirmed as of yet by the EPA. That number has been topped well before the electric car company has released their car.
You May Also Enjoy:
2017 Car of the Year: Chevy Bolt EV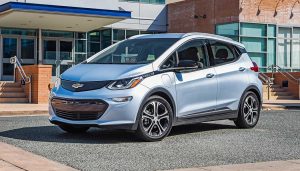 Bolt EV – Electrifying the Competition
The electric car market is heating up with car manufacturers racing to get aggressively-priced mass-market electric cars released. Chevrolet has already indicated the Bolt will be around $37,500. Most American drivers will be eligible for a $7,500 government rebate as well, bringing the price down to roughly $30,000. State credits will further reduce the price where applicable.
Many other electric vehicles are on the horizon. Volkswagen has committed to building 20 electric cars and plug-in hybrids by 2020. Ford and Hyundai have also announced electric cars in development. And luxury carmakers Porsche and Aston Martin are joining the race for electric car technology as well.
With the clean energy race getting tighter, the Chevrolet Bolt announcement makes it the benchmark for long-range affordable pure electric vehicles. To prevent falling behind any further, Tesla needs to release the Model 3 on time and at the price they've promised. With a capable competitor now on the market, Tesla has no more wiggle room – they have to get the Model 3 right the first time.