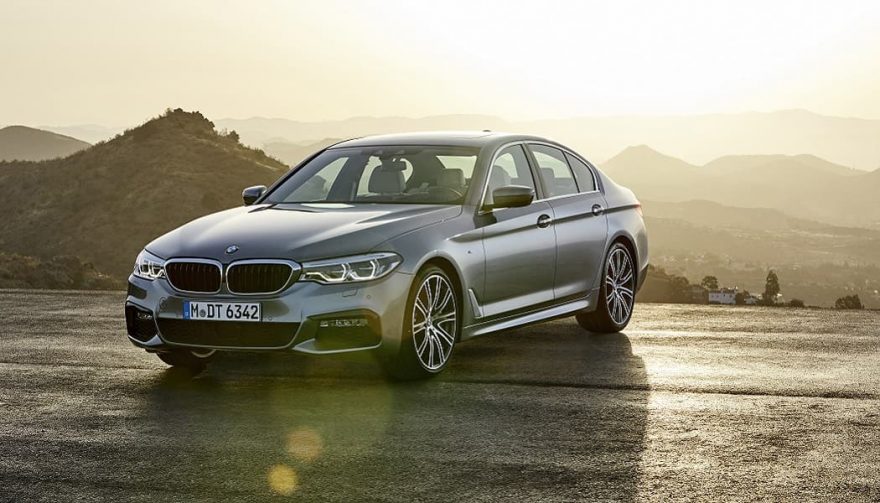 The new BMW 5 Series is part of the company's ambitious plan to release dozens of new models and redesigns
40 New or Revised BMW Models In Two Years? That's a Tall Order
BMW Group announced that by the end of 2018, the automaker will have introduced 40 revised BMW models. It's a tall order, to be sure.
The announcement came in State-of-the-Union-style press release report to the public. Their reports included a seventh consecutive year of best-ever revenues and earnings in 2016 and the goal of significantly increasing their sales numbers through 2020.
But the 40 revised BMW models was by far the most intriguing piece from the BMW Group.
What It Actually Means
BMW and BMW group are two different things, and that's important to note. BMW Group consists of its mainstream BMW brand, MINI and Rolls-Royce. When they say 40 revised BMW models, it's actually across all three brands.
It's a goal to revitalize a brand that had gone all but stale in the past decade. BMW has produced many of the bestselling luxury cars, but late to the table in driver assistance technologies and class-leading innovations.
Harald Krüger, chairman of the board of management at BMW AG, said, "Once again, we are targeting record sales volume, revenues and earnings in 2017."
That's because BMW Group had its best-ever year for new car deliveries in 2016, topping more than 1 million sales for the second year.
Krüger also mentioned, "The new product offensive began successfully with the launch of the new BMW 5 Series in February, further raising the bar in the business sedan segment."
What You Can Expect
There's no question that electric car technology and plug-in hybrids are a focus for BMW Group currently. By mid-2017, the product range will include eight plug-in hybrid models.
You May Also Enjoy:
BMW Announces $600M Investment in South Carolina Plant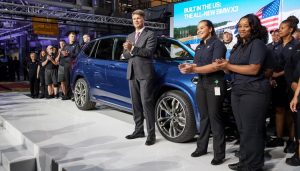 "A successful electrification strategy must be capable of dealing with a range of outcomes, including optimistic or more cautious scenarios. If we manage that, we will be able to reconcile sustainable mobility with sustainable profitability," said BMW Group CFO Nicolas Peter
All that fluffy, wordy accounting talk simply means that electric car technology will be closely monitored to make sure it's meeting customer needs. Ultimately, it puts more money in the BMW coffers.
There's an all-electric MINI and an all-electric BMW X3 on their way, kicking off the electric strategy for BMW Group.
Expect another SUV in the BMW lineup, eclipsing the X5. A BMW X7 is in the works, complementing the luxury and status of the 7 Series sedan. The upper end of the premium brand is where you should expect to see the majority of growth.
This 40-model plan kicked off in February 2017 with the launch of BMW's new 5 Series. The benchmark in the business-class sedan has three distinct configurations – the 5 Series sedan, the 530e plug-in hybrid and the M550i xDrive sedan. That's three models down, just 37 more to go…