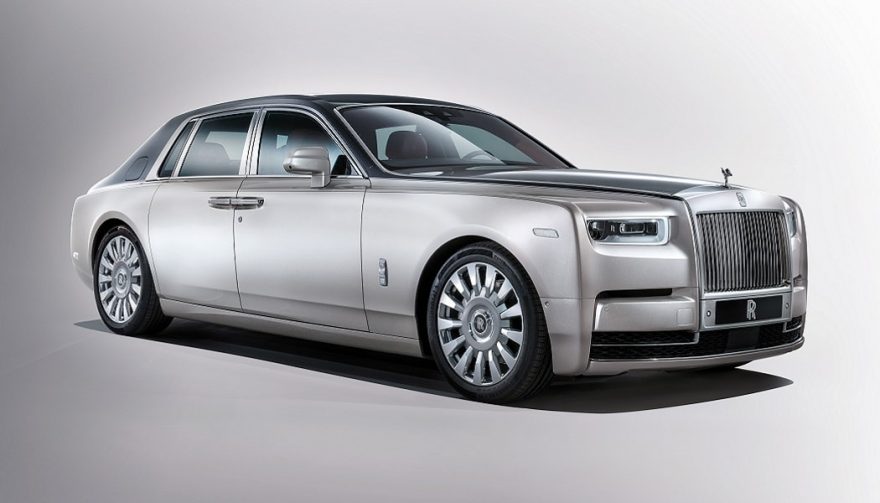 The new Rolls-Royce Phantom VIII
Rolls-Royce Makes the Phantom Even More Opulent
London – Few cars can even approximate the opulence you get with the Rolls-Royce Phantom. Not content with that position, the British automaker has made some considerable tweaks to the Phantom VIII.
Among the additions are luxuries and conveniences you surely never knew were necessary. They all reinforce that if you even need to ask about MSRP, this car isn't for you.
Rolling Luxury Fortress
If you simply must have the best interior, the Rolls-Royce Phantom VIII is an excellent selection. It features a taller roof than before, so you can wear big hats or updos without problems. The Brits also increased sound dampening, including 2.5 inches of foam in the headliner. All that ensures you never have to raise your voice, even in a hurricane (probably).
Much of the interior checks all the same boxes as the old. You get soft leather, wood accents, lambswool, the works.
Drivers get a few new features. Among them is a 12.3-inch TFT digital instrument screen. Perhaps the most opulent new addition is The Gallery.
Embedded in the dash, beyond the instrument panel is a shadowbox of sorts, complete with a glass cover. Owners can commission custom artwork to put in the space, because why not?
Plenty of Horses
Because you might be late to a board meeting, the Phantom VIII will really move. Housed under the hood is a 6.75-liter V12 engine. It works with two turbos, producing 563 horsepower, plus a monstrous 664 lb-ft of torque. Both of those figures are much higher than before.
According to Rolls-Royce, the car can dash from 0 to 60 mph in 5.3 seconds. Adding the extended wheelbase means tacking an extra 0.01 seconds to that time.
Even with all that power, the vehicle boosted fuel economy by 10 percent.
Exterior Changes
Rolls-Royce didn't apply much in the way of change to the Phantom's exterior. Some people were hoping for some dramatic, sleek makeover. But when you have so much brand cache, why go for something revolutionary?
After all, people who buy a Phantom want everyone not to mistake it for something else. And the design exudes the kind of stately effect Rolls-Royce surely wants to retain.
Among the few tweaks is a taller, wider grille, plus a revised front fascia. As always, the Spirit of Ecstasy can come in silver or gold plating or illuminated polycarbonate. You may never notice it, but the car is a few inches shorter, thanks to the front end.
Most observers don't wonder what model year a Rolls-Royce is. Instead, they're too busy gawking at a car that likely costs more than their house.