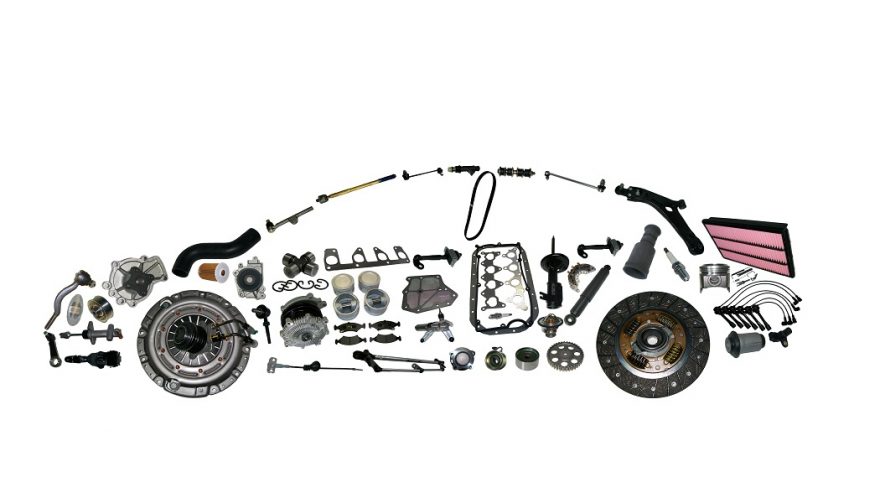 Amazon car parts are available for same-delivery in some U.S. cities
Same-Day Delivery Coming for Amazon Car Parts
Online e-tail giant Amazon has taken a monumental step into the automotive aftermarket industry. They've struck a deal with several key U.S. automotive parts suppliers that offer products for sale directly from the supplier.
And, to make the pot even sweeter, same-day delivery is now offered for Amazon car parts in 40 U.S. cities.
The move comes as online shopping is expanding as a preferred method for many North Americans. While car sales rose just 1 percent last year, aftermarket parts sales rose 7 percent.
Online shopping in that same segment grew 16 percent, according to market research firm Hedges & Company. Not surprisingly, Amazon and eBay hold the top two spots in e-commerce.
Let's Make a Deal
Growing concern from automotive parts suppliers led to the deal with Amazon. Large providers of car parts noticed their products listed on Amazon. However third-party sellers were listing the parts, not the original sources.
Seizing upon an opportunity to cut out the middleman and sell directly to consumers, parts suppliers came to terms with Amazon. Companies such as Federal-Mogul Motorparts are involved in the agreement.
It's a win-win for both Amazon and aftermarket parts suppliers. Federal-Mogul CEO Dan Ninivaggi says his company will not be discounting parts for Amazon.
Yet because third-party suppliers are cut out, Amazon can take a bigger cut while customers pay even less for their parts.
Auto Parts Coming Right Up!
AutoZone, O-Reilly Auto Parts and Advance Auto Parts could see the biggest impact. Amazon can now deliver auto parts the same day in 40 cities across the United States. Previously, only dealerships and brick-and-mortar aftermarket suppliers could provide same-day parts to prevent customer car downtime.
Traditional storefronts maintain an upper hand, though. Amazon can't offer professional automotive advice at the counter, or provide loaner tools or diagnostic assistance. At least not yet. That too may change as vehicles become more and more connected.
Segway to Selling Cars?
Currently, Amazon doesn't sell cars in North America. However, Walmart has just introduced its online retail car program, CarSaver. With customers increasingly fond of online shopping, Amazon could soon find themselves in the mix for online car sales.
I wonder if drones can deliver my new car from Amazon in the future.