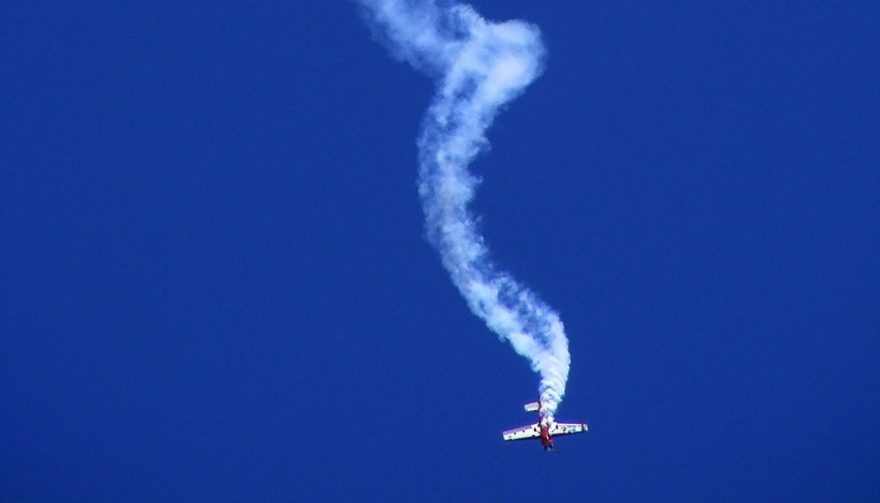 MOPAR or no car? Not after the FCA sales and management tailspin.
The FCA Tailspin – Can They Pull Out In Time?
Heritage runs deep at Fiat Chrysler. There are, of course, the storied Italian brands: Fiat, Alfa Romeo and Maserati (Ferrari was recently spun off). Then there are the Dodge, Jeep, Ram and Chrysler brands, icons of American industry and ingenuity. For many, the phrase "MOPAR or no car" meant something. That's being watered down, thanks to an FCA tailspin in the areas of sales and management.
A symptom of this problem recently showed up in my email: you can now get a Dodge Grand Caravan or Journey in MOPAR heritage-inspired colors with clever names like TorRed and Go Mango. It's the canary in the coal mine, showing just how little management truly cares about the brands or their future.
FCA has become like the old GM, only there won't be a safety net to catch it this time.
Sales Merry Go-Round
When it comes to incentives, FCA is beating every other automaker. That's not good, because the company keeps digging itself deeper by cutting its profits.
As result, aftermarket values are in the toilet. This tarnishes the long-term reputation of FCA. Management seems to care little, if at all. Instead, they keep beating the drums of low profit margins on vehicles being propped up by high volume sales.
Simply put, the situation isn't viable long-term. You can't lose a little on each one and make it up on the volume – one more FCA tailspin red flag.
FCA Tailspin From Falsified Sales
The United States government suspects FCA has been falsely pumping up sales figures. Several federal probes have been launched. One criminal investigation is underway, focusing on Reid Bigland, head of US sales and CEO of Fiat Chrysler Canada.
Apparently, the last three years of record sales growth wasn't legit. The company has been lying to improve its image. Even though FCA's adjusted sales figures aren't as impressive, they're still not all bad. Out of about 3 million total sales, only around 4,500 were falsified. It's sad that FCA executives worked so hard to cover up so little. Another FCA tailspin red flag.
Executives In Trouble
Back to FCA executives behaving badly: Bigland is possibly in serious hot water. The guy rose through the ranks in the company, but he was possibly relying on criminal methods to do it, according to the SEC.
Dealers both feared and respected Bigland. The man would demand some lofty sales goals. Apparently, he was also encouraging. But was he teaching dealers how to falsify data? As the investigation wraps up, we might have some solid answers.
Even more interesting, Bigland has been a trusted advisor for CEO Sergio Marchionne. That the head of FCA keeps that kind of company should be disturbing. One more FCA tailspin red flag.
You May Also Enjoy:
Will FCA Survive To Release The Barracuda?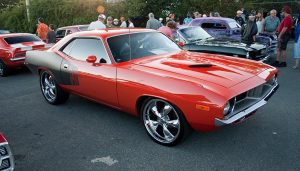 Related Search Topics (Ads)
Marchionne has a track record of questionable decisions. After being practically gifted Chrysler by the US government, he's been overly eager to join up with other large automakers. He's openly courted General Motors, Nissan and others. The guy's even turned to the likes of Apple and other tech companies as potential long-term partners.
Usually those kinds of desires are expressed behind closed doors first, just in case things don't turn out. Several times, his advances have been completely shot down by CEO of other carmakers. Marchionne has embarrassed himself and FCA repeatedly, in full view of the public. Yet another FCA tailspin red flag.
When it comes to the inflated sales fiasco, Marchionne has shrugged everything off. He blames an "inherited" system for the inaccuracies, as if he shoulders no responsibility for the problem.
Plenty of people think Marchionne doesn't care for the long-term viability of FCA. One theory is that his open courtships of other big companies is for one single overarching goal: to lure in a Chinese automaker to buy FCA outright. Once the new Chinese owners take over, Marchionne and his Fiat overlords can cash out and relax on a Mediterranean beach. We've seenthe beginning of this with the spinning off of Ferrari from FCA.
In such a scenario, Jeep, Ram and maybe a few other precious components of FCA would survive the fallout. Marchionne likely doesn't care.
More Skin in the Game
There is some silver lining, if you want to call it that, in this whole situation. Thanks to a new policy shift from the US Justice Department, executives at FCA, including Bigland, could be facing individual criminal charges and prison time.
This means that Marchionne's plan of bailing out with his golden parachute might not work so smoothly. He might end up trading his relaxing beach retirement for an orange jumpsuit and a new roommate named Bubba.
In all honesty, what FCA has been doing isn't unusual. Other automakers are likely falsely pumping up sales figures through different methods. Perhaps seeing the consequences play out for FCA will cause serious changes in the industry. Sales for other automakers could take a possible dip while everyone adjusts how they count and report sales.
The Future of FCA
A new reporting method for FCA is supposed to be more accurate. Only time will tell what that means for the future of the company.
Numerous signs are pointing toward the end of Marchionne's time as CEO. His public courtship of other automakers, tech giants, etc. cannot continue. A dwindling number of future products have been developed under him. The Chrysler 200 and Dodge Dart are goners, so the company now makes few cars. At the moment, FCA has no alternative powertrains, save the Pacifica minivan's hybrid system. Other automakers have been investing heavily in the future, putting FCA at a tremendous disadvantage.
The real question is who will take the reins once Marchionne is gone. When Mary Barra took over at GM, plenty of people wrote her off. In reality, she's done a tremendous job. Will FCA get some savior CEO? Is the automaker beyond being rescued by solid management techniques? Or will the company be parted out like an old muscle car that once was mighty?
After the Italian and US governments stepped in to save Fiat and Chrysler not too long ago, don't expect them to save the day again. Instead, it's do or die. Sadly, the most likely scenario is that only parts of FCA will survive the next several years.