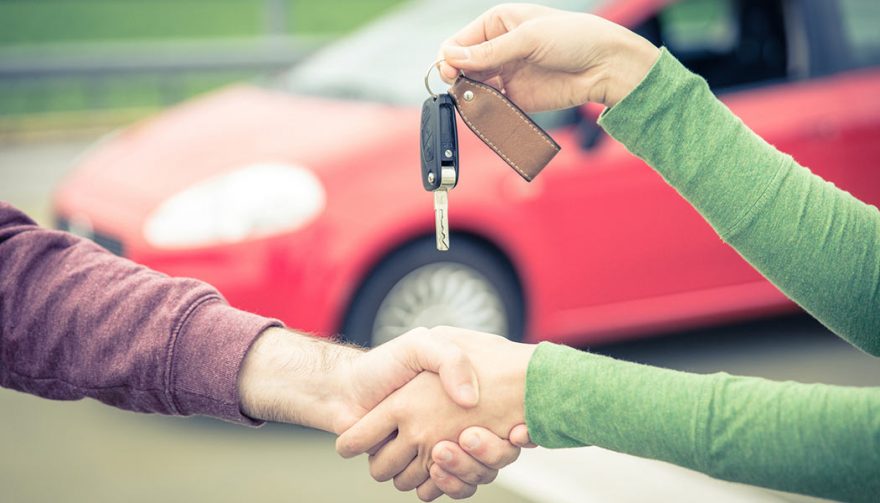 Get it cleaned and inspected as you prepare to sell your car.
How to Get Ready to Sell Your Car
You aren't keeping your car forever, so you need to be ready to sell your car one day. You might be one of the car owners who typically hangs onto their car until it passes on into car heaven. Or, you might be one of the many who simply can't resist the urge to drive the latest and greatest vehicles on the road today. Except for that incredibly small sample of people who say, "till death do us part" to their cars, you'll sell your car at some point in time.
The average car owner used to change vehicles every three to five years but with more reliable vehicles on the market and new vehicles more expensive than ever, that stat has extended – the average new car buyer holds onto their car for six to eight years.
When the time comes to get a new vehicle, you've got to do something with your old one. You can give it to a family member, you can trade it in on your new car, or you can sell your car privately. Selling your car privately almost always gets you the most money for your car.
You've Got Work to Do
So, if you've decided to sell your car privately, you've got some work to do. In order to get the most money from your sale, follow these few steps. If you prefer trading in your car, take heed. Many of these tips and tricks can help you get the most value on your trade-in as well.
Clean Out Your Car
We aren't talking about detailing your car yet, this is simply about depersonalizing it. When you show your car to potential buyers, they want to be able to picture themselves driving it, not YOU driving it. So get all your stuff out of it.
Take out the extra shoes you keep in the backseat. Take the old air fresheners out. Empty the old food bags and coffee cups littering the floor. If you've put window decals on, take them off too. The name of the game here is to declutter your car so someone else wants it.
Get Your Car Inspected
When you sell your car, potential buyers want to know what they're getting themselves into. If they don't know what kind of condition the car is in — beneath the shiny exterior, that is — they'll want to hit you up with a lowball offer to leave themselves some money in the kitty for any surprise repairs.
If your car needs some work, you have a couple choices. You can get the work done and advertise the car as a certified vehicle or you can leave it at just an inspection and advertise it "as-is". At least your potential buyers will know what items are needed to have the vehicle repairs and safely on the road. A vehicle with a completed certification will get you the most money, one without an inspection will get you the least, and one with an inspection and repairs required will land somewhere in the middle.
Don't Forget the Smog Check
The number of states and provinces in North America that require smog checks every few years is increasing. If you want to get the most money for your car, get the smog check done for your buyer. It usually only takes a few minutes and gives potential buyers peace of mind, knowing the vehicle they are about to buy is ready to go.
Like the safety inspection, if the smog check fails it can beneficial to have the inspection completed. It can explain why your check engine light might be on, why it's running a little rough, or why the exhaust is billowing black. If you can, repair the problems in a cost-effective manner because you're going to get more money for certified vehicle than one that hasn't been inspected or with a failed inspection.
You May Also Enjoy:
A Simple Guide to Refinancing Your Car Loan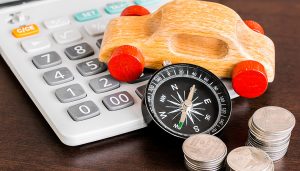 Related Search Topics (Ads)
Detail Your Car
The car that served you so well for all those years deserves a little pampering before you pass it along to the next owner. We aren't talking just a light cleaning, either. Give your car a complete clean – top to bottom.
Fully clean the exterior with a high-quality handwash. Polish your wheels and apply tire shine. Cut and polish scratches and door dings. If you have a few small dents, you might want to consider having them pulled.
Inside, fully vacuum and steam clean the floors. Steam clean your seats as well if they are cloth, or condition the seats if they are leather. Wipe down your dash, door panels and trim, and clean your windows so they are crystal-clear.
You may want to get this professionally done unless you've cleaned your car regularly to this point. The goal with cleaning your car is two-fold – demonstrate to potential buyers that your car has been looked after immaculately and to eliminate objections or nitpicking when they come to look it over.
Advertise Smart
You've got choices for advertising when you sell your car. You can go for the easy, free advertising methods like Craigslist or you can step up your game and get your car out there with paid advertising.
You might balk at paying your hard-earned money for an ad when you could place one for free but the proof is in the pudding. Paid ads are viewed and engaged by more serious shoppers looking for your car in particular where free ads make it more difficult to target specific shoppers.
You'll reap the rewards many times over by advertising your car, but there's a way to do it right so you get the most responses from either your free or paid ads.
Take high-quality, clear photos of the exterior, the interior, and under the hood
Always post a minimum of five pictures, but the more there are, the better your ad will perform. Take those photos in a quiet area where your car is the focus.
Provide as much relevant information in the ad as possible
Engine size, options, recent repairs, vehicle condition, mileage, and accident history (especially lack of it) are important details. Indicate whether it's been inspected and certified or not.
Be available for responses to your ad
Post the ad when you'll be around to answer calls, emails and text messages about it and be ready to meet your buyers on short notice. If you've advertised your car right, it will only take a few days to sell and most often to one of the first people to respond to your ad!