The Shelby Super Snake Sport is a 770 hp Pickup
Shelby American is best known for the creations of its founder, like the original Shelby Cobras. Today, you're most likely going to see the name on some fast factory Mustangs like the GT350 and GT500. But Shelby is still making vehicles on its own, in smaller runs, that take the ordinary and make it extraordinary. The market wants fast trucks, so the latest is this, the Ford F-150-based Shelby Super Snake Sport.
If you're looking for a near-800 hp pickup truck, then this is just what the doctor ordered. Shelby straps a special supercharger system onto the factory 5.0L V8 that bumps it from 395 hp in stock form to 770. Making sure it's clear what's been done under the hood, Shelby has powder-coated the blower in Ford Racing Blue. Other engine changes include a performance air intake, a new heat exchanger, and a billet throttle body.
Don't need all that power? Fine, you can buy this truck with just the stock 5.0L V8, but know that Ol' Shel will be looking down on you with scorn. Probably.
You May Also Enjoy:
Four More Automakers Join VW in Emissions Scandal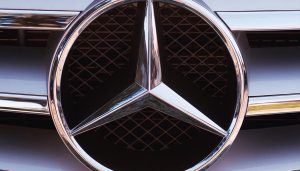 Related Search Topics (Ads)
Power Needs Control
All that power needs suspension modification, and this truck gets those too. Starting with adjustable upper control arms and special lower control arms, a front coilover suspension and new rear leaf spring shackles lower the truck and help keep it planted. An adjustable rear sway bar lets you set up this truck with the balance you want. Though your right foot should be able to change that balance at any moment.
Finishing off the upgrades to the underside, a six-piston Baer brake system designed by Shelby helps stop this fast pickup once it gets going. 22-inch wheels wear 305-wide performance tires to help it handle, go, and stop, and a Borla exhaust system should do a great job of ensuring that everyone around you can hear exactly what's going on.
The body is revised with special Super Snake components that give the nose a substantial makeover. A new ram-air hood helps the supercharger breathe, the new front grille helps it look cool, and the beefy front bumper looks like it'll let less air get under the truck. A move that should improve high-speed stability.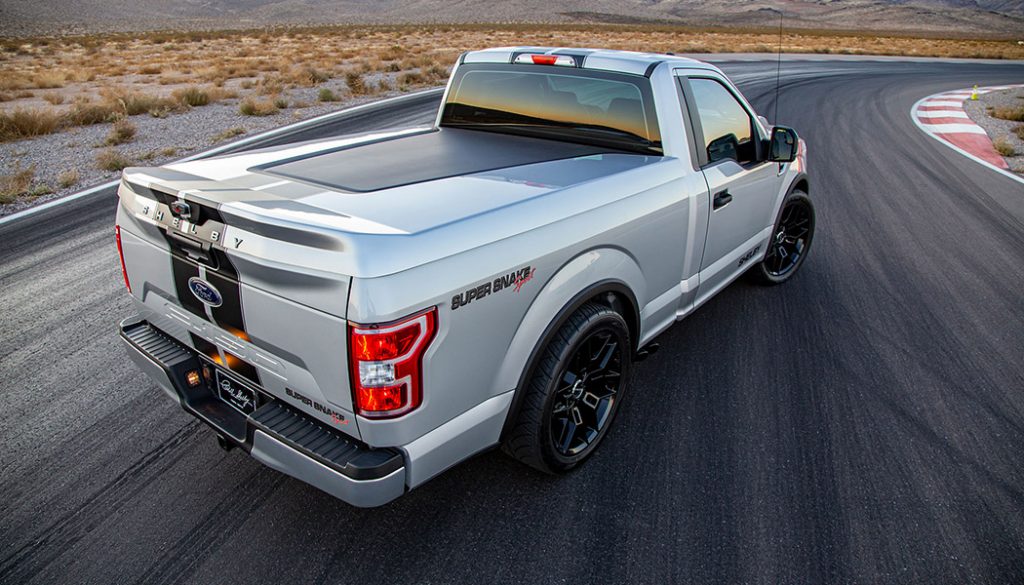 Inside Upgrades
Inside, Shelby has fitted this truck with a custom leather interior. That means embroidery on the seats, special floor mats, new gauges, and a Shelby CSM numbered dash plaque. A custom tonneau cover with bed liner mat and a special decal pack complete the cosmetic changes.
This big-power Shelby Super Snake Sport should be capable of running from 0-60 in as little as 3.5 seconds and do the famous Shelby 0-100-0 run in 8.3. That's faster than the vintage Cobras ever managed, though modern tires certainly help with that feat. This one isn't for everyone, though, which is why the company is limiting Shelby Super Snake Sport production to just 250 units for the US and Canada. Buyers looking for one should check at their Shelby-authorized Ford dealer to get put on the list for one of these massively quick performance trucks.