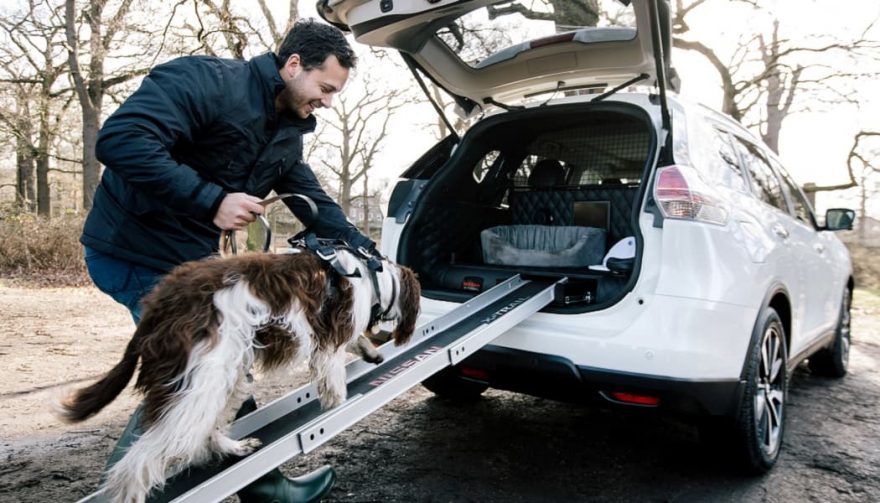 Climb on up here, Bingo. We're going to the artisanal dog food bakery.
This Nissan X-Trail Just Became the Best SUV for Dogs
If you were ever wondered what the best SUV for dogs was, you now have your answer.
North Americans love their pets, especially dogs. They'll do anything for their furry friends and, quite often, their vehicle purchasing decisions are influenced by Bowser.
Nissan has introduced a concept vehicle in Europe that might take that influence to a whole new level.
In the United Kingdom, Nissan is testing the waters with a vehicle known as the Nissan X-Trail 4Dogs. The X-Trail itself is basically the UK version of the Nissan Rogue here at home. (And if you're looking for the best SUV under 30,000, consider the Nissan Rogue)
The X-Trail 4Dogs is certainly like nothing we've ever seen around here.
Taking Pet-Friendly to the Extreme
The Nissan X-Trail looks to be fairly standard equipment, as far as the human aspect goes. When you open the liftgate, it's a totally different world altogether. It is 100 percent focused on your dog and their comfort.
First, there is no need to lift your dog into the back of your X-Trail. On the right-hand side, a cover pops off and a sliding ramp comes out. It's easy on your back and easy on your dog's paws.
And once they're inside, there's a comfy place to lie down. There's a barrier to keep them from hopping up front, and the panels are all covered in a plush, diamond-stitched vinyl.
You May Also Enjoy:
Nissan Ready to Launch Semi-Autonomous ProPILOT Assist in U.S.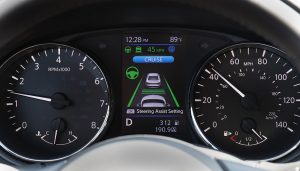 Related Search Topics (Ads)
But maybe your dog stinks from playing hard in the puddles at the dog park. You don't want to smell that stench all the way home. On the left side, there's a drawer that comes out with everything you need to bathe your pup.
Water is stored onboard, along with a blow dryer. And because the hatch is all vinyl, you can easily wipe it clean afterwards.
Pampered to the Max
When it's time to relax, your dog can munch on treats…once they solve a puzzle, of course. A Smart Dog Treat Bowl dispenses treats only when your dog works for it.
And all those treats make for a thirsty hound. That's when you'll need to refill the water dish with your remote button up front.
If your dog gets anxious out of your sight, there's a two-way monitor that will help. You can see each other, and you can see when the water dish needs a top-up too.
It seems like overkill. But with tons of American families with dogs, it's a great solution to keep that four-legged member of the family along on the road.
If Nissan made the X-Trail 4Dogs in the US, would you consider buying it?