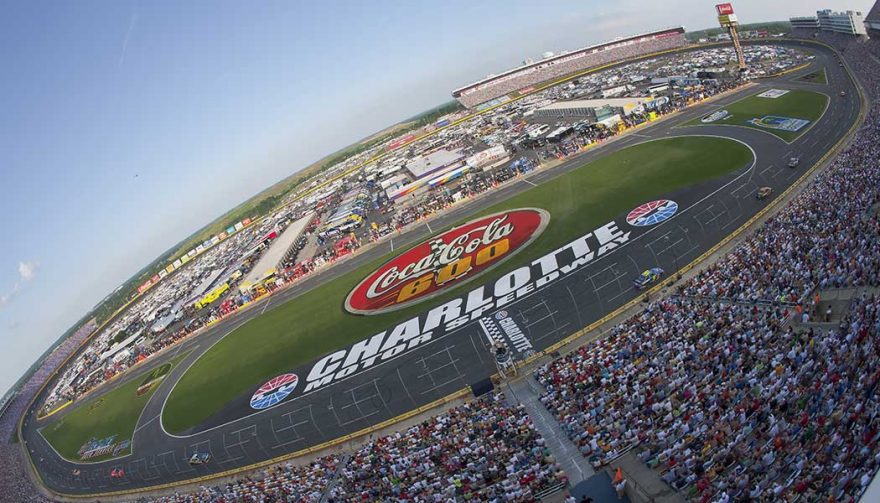 Charlotte Motor Speedway is one of best tracks to see a Nascar race
Top 10 Tracks to Attend a NASCAR Race
If you've only watched NASCAR racing on television, you haven't experienced even a tenth of the brutal power, pure adrenaline and gut-wrenching action of the racing world. You HAVE to attend a NASCAR race in person to really get the full experience. Of course, there are tracks and then there are tracks, and the one you actually visit will make a huge difference in your overall experience. What are the best NASCAR tracks out there? We've compiled a list of the 10 best in the nation (in no particular order) to save you the hassle.
Daytona Speedway
We'll start this list with the perhaps the most famous of all NASCAR tracks. It might not be held on the beach anymore, but the Daytona Speedway in Daytona, Florida is a hugely popular track, and the races held here are some of the most important of the entire season. Of course, the granddaddy of all races is the Daytona 500, but there are others held here throughout the year that are almost as enjoyable.
Talladega Super Speedway
If you're into the party scene and want to get your groove on at a NASCAR track, then Talladega is the place for you. Of course, there are more things to enjoy here than just the festive atmosphere. It's also the longest track in NASCAR, and has been rated as the most dangerous, as well. It ranks as one of the fastest, too, and drivers can get over 190 MPH (which increases the likelihood of an accident, of course). Depending on the source, it's ranked as the best or near the best track to attend in person.
View on One Page