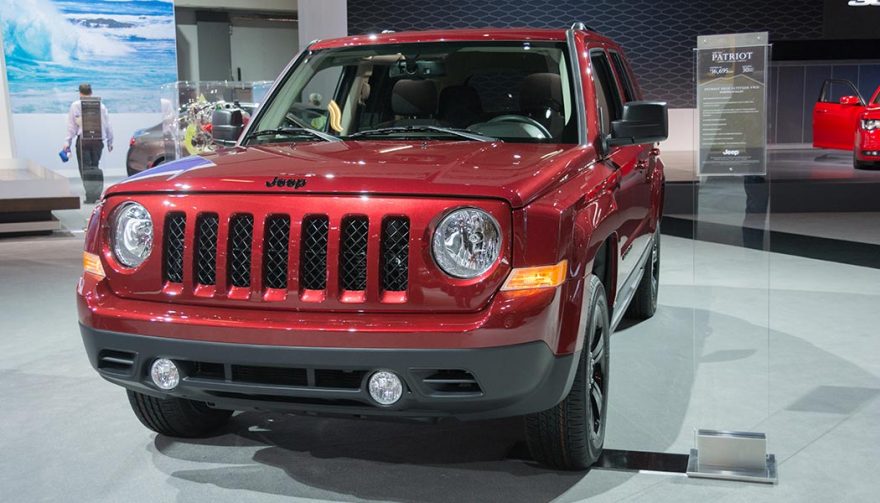 Jeep Patriot is one of more affordable SUVs on the road.
10 Most Affordable SUVs of 2015
No matter how you cut it, the SUV has become an integral part of the American auto scene. They're everywhere today and they come in all shapes and sizes; from full-size SUVs that clearly share the DNA of the hardworking American pickup truck to compact crossovers that blur the line between SUVs and passenger cars. There's something for every need in this category. Moreover, there's something for every budget. If you're in the market for a new sport utility vehicle and don't want to break the bank, you'll find plenty of affordable SUV options out there. Below, we'll cover some of the most affordable SUVs choices available to you.
10. Toyota 4Runner
The Toyota 4Runner is yet another SUV that's been around for a very long time. The 2015 model starts at $32,000, so it's at the outside of what you might term "affordable". With that being said, it's definitely worth a look. Delivering 17 mpg in the city and 22 mpg on the highway, the 4Runner is powered by a V6 engine, and offers lots of interior space. The on-road handling is good, and off-road performance is excellent.
9. Jeep Grand Cherokee
Priced at $30,000 for the base model, the 2015 Jeep Grand Cherokee is one of the most popular mid-sized SUVs out there. It doesn't deliver wonderful fuel economy, but you'll find that the Jeep's 17 mpg in town and 25 mpg on the highway won't break the bank. What really sets it apart is the comfort and ride quality combined with its serious off-road capabilities, which are all too often mutually exclusive.
View on One Page
You May Also Enjoy:
Will the Jeep Wrangler Pickup Ever Happen?