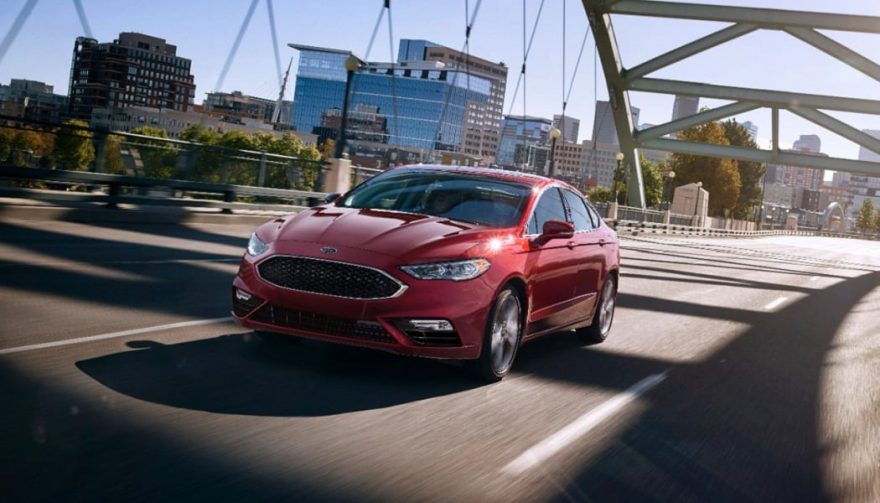 You can dress up or dress down the 2017 Ford Fusion anyway you want.
2017 Ford Fusion: Putting Some Kick in the Family Ride
The 2017 Ford Fusion may be the model that puts the automaker back in the family sedan market, always a tough one to crack. The latest Fusion gives the Mazda 6, Honda Accord and new Chevy Malibu a run for their money.
With an updated exterior, interior and an interesting selection power plants, the Fusion can be a practical family mover or an upscale sports machine.
The base model lists for about $23,000, and the top of the line Platinum trim goes for $37,500. For that extra $14,000 you can buy a lot of toys. That seems to be the  strategy to turn the Fusion into the buyer's idea of a dream car.
2017 Ford Fusion Basics
To find a nice selection of the base S trim you can visit your local rental car lot. The Fusion is the smart, practical and presentable automobile for the out-of-town salesman who just flew in and needs to take clients to lunch. Seriously, it's a good looking sedan. It's comfortable and it's not too flashy, which makes it perfect transportation when trying to schmooze corporate buyers.
The S trim comes standard with a 1.5L 4 cylinder engine, 16-inch alloy wheels, automatic headlights, LED taillights, full power accessories and a rearview camera.
You May Also Enjoy:
Ford to Increase Fuel Savings with Auto Stop-Start in F150s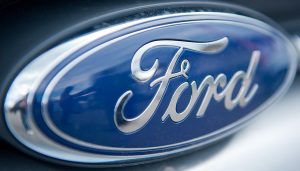 Related Search Topics (Ads)
The big newcomer in the interior is a gear shift rotator and a push to start button.  Other tech advances include audio and phone voice commands (Sync), Bluetooth connectivity and smartphone app integration. A four-speaker sound system rounds out the interior.
Probably the only real "con" in the Fusion is what's not in the interior, namely headroom. The swooping roofline makes the rear seats a challenge for a 5'10" passenger who doesn't slouch. It's not a deal breaker, particularly for the family who routinely parks kids in the backseat.
You might think that a four-banger would leave the Fusion S trim underpowered. It will never be a threat as a street racer, but coupled with its 6-speed transmission it has adequate acceleration and cruising power. It's a family sedan, remember?
A Family Sedan That Pretends It's Something Else
If you need a four door sedan that can seat four or five people but you'd like to have something that feels a bit racier, consider this. The Fusion Sport trim comes complete with a twin-turbocharged 2.7-liter EcoBoost V-6 making 325 hp.
Actually that's the most hp offered in the midsize class. Ford is the first to offer a 300-plus-hp engine (formerly found in the F 150) to the segment.
That's a lot of horsepower to push through a front wheel drive, so the Sport comes with all-wheel drive along with a batch of other performance enhancements. Power is one thing, and getting to 60 mph in 5.8 seconds is impressive for a four door sedan, but handling brings the experience home.
With that in mind, the Sport trim comes with adaptive damping system, tighter and quicker steering, paddle shifters, and get this, artificially enhanced engine sounds. The family car that roars!
Toss in four chrome exhaust tips, a spoiler and 18-inch wheels and you're ready to rock and roll even if you are wearing Mom jeans.
Features, Packages and Fun Stuff
For the 2017 Ford Fusion, you can choose from a number of five trims, not counting the hybrid models.  It also offers a bus load of packages and options. There is not enough room here to list them all, but here is a sample that we find interesting:
The "Technology Package" includes all sorts of bells and whistles. You've got rear parking sensors, dual zone automatic climate control, an 11-speaker sound system, an upgraded 8-inch LCD touchscreen enhanced voice commands, and two configurable gauge cluster displays.
If parking is a challenge for a family driver, the 2017 Ford Fusion can be equipped with automated parking for both parallel and perpendicular spots.
MyFord Touch Interface is history replaced by the much faster and easier to use Sync3 with its large virtual buttons and menus.
If you have the coin you can get adaptive cruise control, rear cross-traffic alerts and a lane departure warning and lane-keeping assist system, plus automatic headlight control.
Want to get a "customized" feel for your Fusion's appearance? Ford has the answer with upgraded 18-inch alloy wheels, rear spoiler and special grill insert. Also available are leather wrapped steering wheel, leather upholstery and a sun roof. Exterior upgrades include LED trim around the headlamps and special upgraded tail lights.
The Fusion has the largest trunk in its class. With 60/40 back seats it can handle anything from skis to hat racks.
Give It a Look
As a result, the 2017 Ford Fusion can be whatever you want it to be providing you can afford it. It's an impressive and competitive car in the market.
If you are in the market for a reliable, and potentially fun four-door sedan, then you need to consider looking at one of the Fusion iterations.