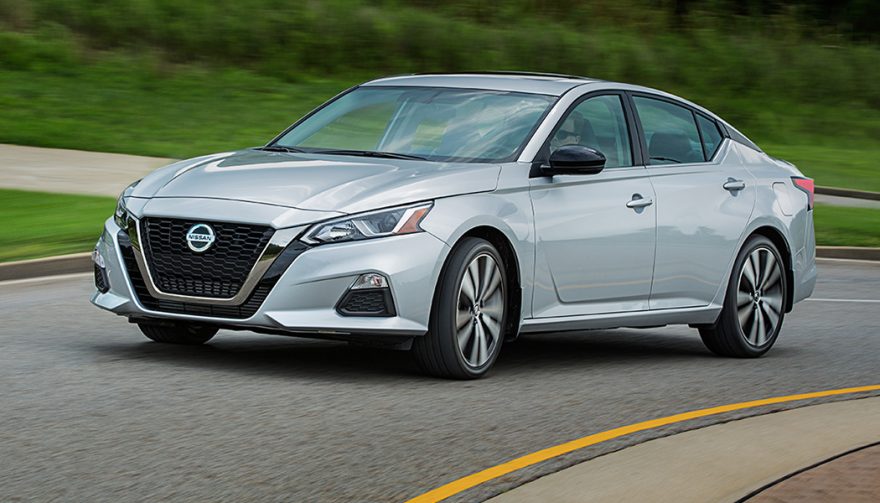 The 2019 Nissan Altima is all-new. With AWD available on every trim, a bright and fresh interior, and loads of driver aids.
Driving All Four: We Drive the 2019 Nissan Altima AWD
Nissan's just tossed a serious headache for the competition into the family sedan game. All-new this year, the 2019 Nissan Altima comes brimming with the latest and greatest in connectivity and safety and high tech—and it's also fitted with All Wheel Drive as an option on every single trim. In Canada, it's standard on every new Altima. Like the one we drove.
Like the (very) few mainstream AWD family sedans with which the new 2019 Nissan Altima competes, the AWD system is invisible. It requires none of your attention whatsoever, and it's always on, and there's nothing for you to remember to do. You just press the throttle and go—and you get crossover-SUV traction automatically if you need it.
Bright and Fresh Interior
The interior is mostly good news. On the plus side, it's roomy in every direction (headroom seems to disappear fastest, though), and rear seat legroom is very adult friendly as well.
There's a fresh and modern vibe carried by the flowing lines and bright interfaces, which are prominent but not overdone or shouty. In all, it's welcoming, and a nice place to be. You might find it looks about 60 per cent upscale, and about 40 per cent high-tech.
A closer look reveals some disappointments, though. There are a few too many close-out panels on the upper dash around various components, the wood trim bisecting the front of the dash isn't wood trim at all, but what seems like a wood-print sticker over a plastic molding. It's ultra-cheap if you touch it, but it does look decent so keep your most critical passengers in the back seat.
Beyond this, it's a job well done. Further, you'll likely grow to look forward to time spent in Altima's driver seat, and I rarely say that. It's very good, and is based on some research with NASA that's intended to make the driver feel lighter. This writers rump can report that this is not total marketing fluff.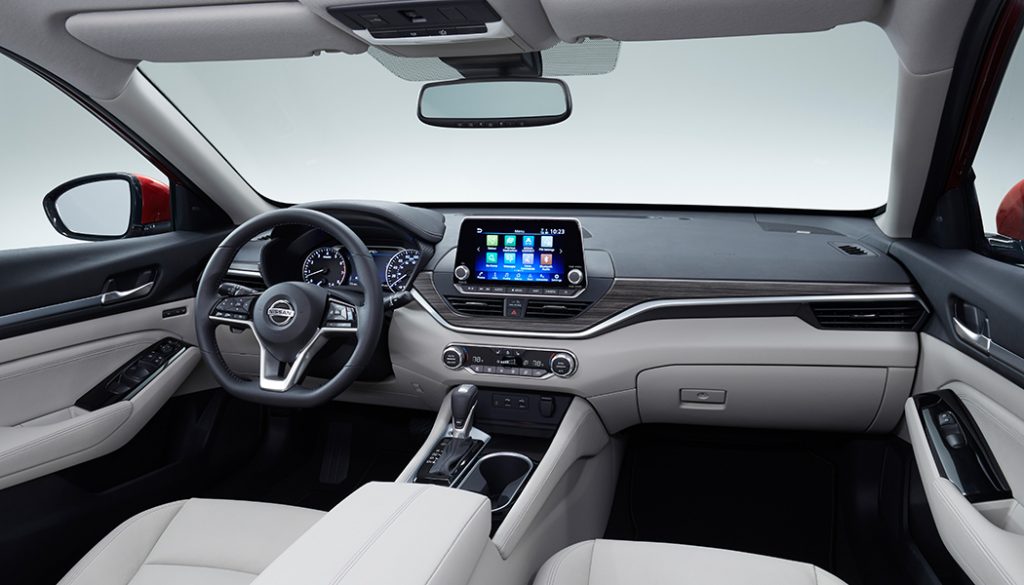 Touch Those Screens
You'll be working the 2019 Nissan Altima's touch-screen central display like a pro in quick order, and the gauges are clear and vivid, and a digital display in the cluster can be customized for drivers to monitor various parts of the drive—from the radio station to the compass to the safety systems to the tire pressure.
The Altima's other tactile controls, buttons, and knobs are logically placed, well marked, and easy to find and work.
Even if it's been years since you've been in a brand-new car, expect little anxiety or stress as you find, use, or learn the features.
Outward visibility is good, and there's a surround-view parking camera system that shows you your entire surroundings on a single screen for safer parking. The on-screen display gets the point across, but the graphics are pretty awful.
You May Also Enjoy:
Nissan Altima Redesign Leaves You Saying "Altima Who?"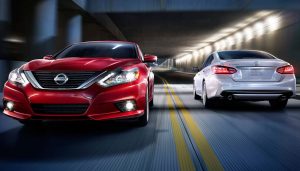 The Active Safety Features
The 2019 Nissan Altima's safety systems can take action to warn or intervene if you unintentionally leave your lane, if you're at elevated risk of certain collisions, if a vehicle is in your blind spot, and more. Activating, selecting, and deactivating any (or all) of the safety systems can be triggered with a single press of a button on the steering wheel, allowing drivers to easily customize their own learning experience, and to go through it at their own pace.
Use of the safety systems is not mandatory, and they can all be disabled with a simple press. Once your comfortable using them, you'll likely find they're consistently predictable and rarely feel startled.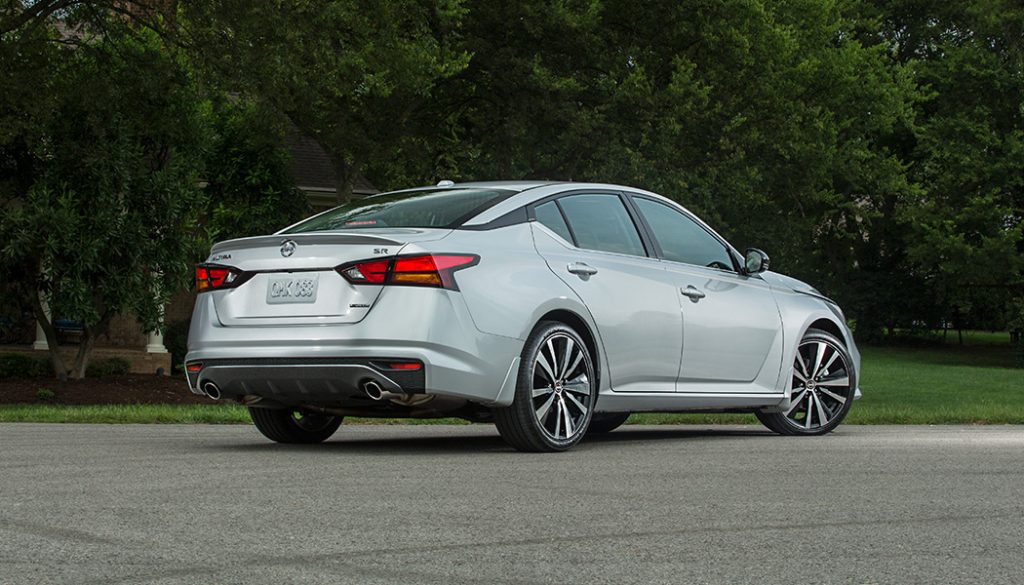 Powered Up
Altima's powertrain is geared up nicely for the driver concerned most with good fuel economy, plenty of single-tank driving range, and quiet, relaxing operation. A 2.5 litre four-cylinder is good for 182 horses, the bulk of which are hardly audible until the revs are pushed up a few notches by a heavy foot.
The Continually Variable Transmission (CVT) dispenses thrust on a liquid wave, and with no shifting. In most situations, you'll hear and feel little from under the hood. Longer distance drivers should note that a full day's highway drive is highly possible without refueling.
Passing and merging power are about average for a non-turbocharged four-cylinder, the engine never feels or sounds overworked when it's pushed.
Highway noise levels are kept in check, and the ride, to most, will feel comfort-first but not flubbery. Brakes are above average where a sensation of precision and confidence is concerned—and that's thanks to a nice brake pedal feel that's always excited to get the Altima stopped.
Handling is generally tidy, though the 2019 Nissan Altima never tries to encourage any funny-business by way of the feeling of its controls or chassis. It goes where you point it, and feels just fine doing it– but the enthusiastic drivers may wish for more precision and sensation.
The trunk is a head-scratcher: it's big and deep and wide which is weird because it also has part of an AWD system beneath it. Witchcraft was likely involved to preserve all this space.
So, here's a car that's almost entirely full of good news for the shopper, and one that has a nicely-sorted feel to the majority of its drive. Put this one on your test drive hit-list if you're heading into the market—and put it at the top if you're after AWD.