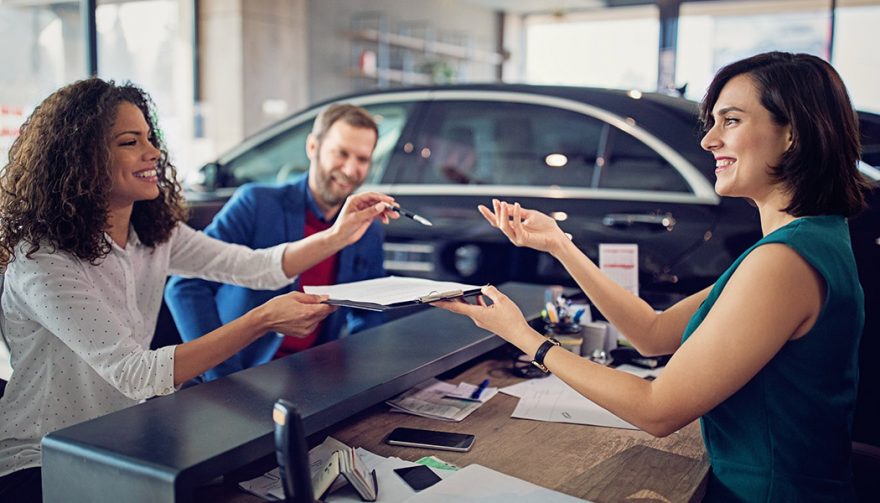 Why rent the same boring car on your vacation or for that special event? Luxury car rental can put you in something with class for the day
When You Need to Look Good for a Day: Luxury Car Rental
Renting a car can be a demeaning experience, especially if you're used to driving a luxury vehicle. After all, there's really nothing glamorous or particularly comfortable about tooling around in a Chevy Sonic or Ford Focus, which are very real possible rental vehicles you'll be stuck with. This is just one factor driving the luxury car rental market. Some higher-end dealerships and repair shops use these services to keep their customers satisfied.
Sometimes, people go for luxury car rental because they want the experience of driving a "special" car. Or, let's be honest for a moment, they want to show up somewhere and impress people. There are all kinds of reasons why so many are turning to luxury car rental services, and it's mostly a trend being driven by the United States.
According to Reuters, in 2016 the luxury car rental market was worth about $10 billion worldwide. North America accounts for almost half of that figure. Europe is number two with almost a third of the market.
Where to Get A Car?
Not only is the market concentrated in those two continents, three companies make up about three-quarters of revenue. Enterprise is the largest one, with Hertz and Avis Budget right behind it. These are traditional car rental services which have leveraged their household brand names and excellent coverage network to offer niche luxury rental services.
What's similar among these three companies is that they have used their financial clout to buy other car rental services in the past few years. For example, Enterprise owns Alamo and National. Hertz has acquired
Thrifty and Dollar. So even if you're going with another car rental service, you might be ultimately patronizing one of the big three.
Thanks to technology, the stranglehold these three services now enjoy in the luxury car rental market could start to erode. Just like how tech blew up the travel agency market, Silicon Valley now has its sights set on upending car rentals, and that includes services for luxury vehicles.
If you have not heard of Turo before, it is only a matter of time before its name becomes as ubiquitous as Uber's. What Turo involves is private individuals listing their own cars for rent. Think of it like Airbnb but without the awkwardness.
There's a whole range of cars listed on Turo's site. Of course, they are specific to different geographies, so expect more luxury models in urban centers. In fact, expect more car rental options in bigger cities, since this is a service which doesn't fare as well in rural parts of the country. Still, you can find a whole range of luxury options, instead of being limited to only a few models carried by the likes of Enterprise or Hertz. That includes older luxury cars which normally would've been thrown out of the rental pool long ago.
Yes, Turo is probably for people who are feeling a little adventurous. But it can make any vacation a little bit more interesting. Plus, if you pull up to your high school reunion in a Turo car it will probably be far more believable, especially if there are no telltale tags indicating the vehicle
is a rental.
Competition for Turo is on the rise, which is predictable. Among the many contenders using similar business models is Hyrecar. Since these services do not need to maintain a fleet of cars, offices spread across the country, etc., they can expand more aggressively than traditional car rental services. That means you can expect to see more of these pop up in the coming years.
Silvercar
Another example of an alternative luxury car rental service, Silver Car has an interesting albeit limited gimmick. For anyone who hates wondering just what kind of car they're going to get, even if it is guaranteed to be a luxury model, this is the perfect solution.
The only brand you can get through Silvercar is Audi. In fact, Audi now owns the company, which has helped with selection. Previously, only silver Audi A4s were available to rent, making the service incredibly niche. That's no longer the case, with different colors and models in the luxury car rental mix.
If you are a fan of how Audis drive and feel, Silvercar is a good option to consider. You're not rolling the dice, hoping for an Audi, then getting stuck with a Cadillac.
Shop Local
Every major metropolitan area and quite a few midsize cities across North America have some genuinely local car rental services. A fair amount of these offer luxury cars. The most visible examples are in Las Vegas, Nevada since these local establishments are prominently advertised and most people
know something about the city.
While you can rent something like a Mercedes S-Class, if you want a more exotic flavor to your rental there are certain services which cater to customers seeking Lamborghinis, Ferraris, McLarens, and the like.
The thing with these more local establishments is you're going to need to do some digging to uncover them. A simple Google search for "luxury car rental" won't do it, thanks to the big national services having those search results locked up tight. Instead, you might need to get on your phone and search the map of where you're going for car rental services, then check out the options. Even better, see if you can ask the locals about services. You might be surprised at what you find.
The Future
There are really no signs of the luxury car rental market slowing down. In fact, predictions are that the market will almost double in size between 2017 and 2022, showing the appetite to rent higher-end cars is increasing.
But do not think that the way the market looks today is going to persist. As more money is flowing, the temptation for new competitors to jump in increases. In addition, shifting fortunes between different services can change how luxury car rental operates, not to mention the rapid changes in the very nature of cars themselves.
Insuring Exotics
Because of their potentially astronomical values and the higher risk of getting in an accident (let's be honest here), finding insurance options for exotic car rentals can prove even more difficult. There are a few agencies out there which cater to this niche market, such as XInsurance.
Some Additional Considerations
If you do not normally drive a luxury car, renting one can be a fun experience. However, you need to keep some key details in mind, otherwise that experience could come with an unpleasant shock.
People very likely will treat you differently as you are behind the wheel of a luxury vehicle. Just think of how you react to a pricey and flashy sedan, SUV, etc. signaling to come into your lane on the road. While you might give those vehicles an extra-wide berth because of a fear of getting into an accident with such an expensive car, other people act more aggressive. That might be out of jealousy or anger that someone else would have such an expensive vehicle. Other luxury car drivers can either be extra courteous toward each other, or they might view you as a rival and also drive aggressively. Just be aware of the potential shift in how you're treated on the road and stay on guard at all times, which you should be doing anyway.
You might also be treated differently while pulling up to somewhere, as well as spending time around the luxury car. It's natural to assume someone with such a vehicle has plenty of money, even though that is not always the case. Aggressive behaviors like people persistently asking for cash, other cars parking super close to yours so it is difficult to get into your vehicle, and even just rude comments can come with the territory. Of course, you might be treated with greater respect by some, especially valets and others who stand to benefit off your supposed financial success.
Often, luxury models not only ride smoother on the road, they have more power. That might sound like common sense, but not everyone considers this factor before their luxury car rental. If you're used to constantly flooring it to get around, a luxury car can get you in serious trouble literally in a hurry. This would require you to alter your normal driving style. On the flip side, enjoying extra power and feeling fewer bumps in the road is part of the point of luxury car rental, especially when it comes to exotics. So don't let this scare you away in the least.
Inquire about the repairs policy up front from the rental agency. It's no secret that fixing a luxury car isn't exactly cheap, which helps keep them exclusive and elusive for so many. You don't want to get stuck with the bill for a repair, so you need to know what the rental agency would do if while you're driving a car something happens. This is a good idea to find out about before renting any vehicle, but with the higher costs associated with a luxury model, it becomes even more imperative. You could end up paying for many days of luxury car rental for a car that's sitting in the shop.